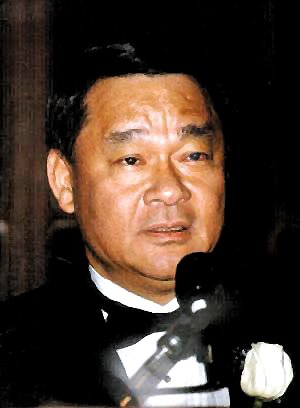 Judge Lew delivers remarks in which he expresses his gratitude to God, his country, and his family.
---
Presentations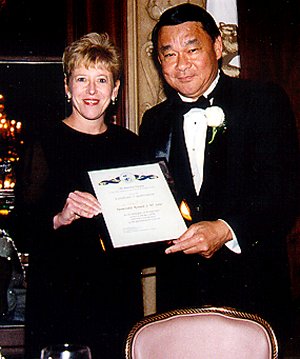 Lee Edmon of Dewey Ballentine presents scroll on behalf of the Los Angeles County Bar Assn., of which she is president.
---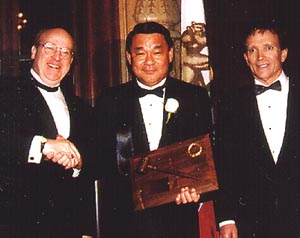 Gibson, Dunn & Crutcher partner Thomas Holliday, president of the Federal Bar Assn., congratulates Judge Lew; he is joined by Bankruptcy Judge Barry Russell.
---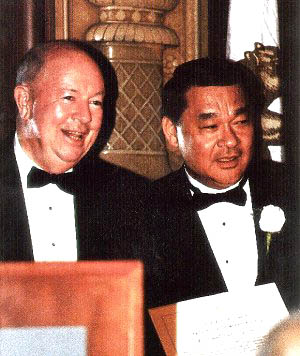 John J. Collins of Collins, Collins, Muir & Traver, a member of the State Bar Board of Governors, bestows State Bar congratulatory certificate on honoree.
---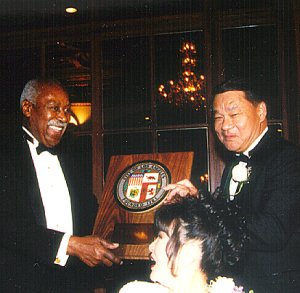 Los Angeles City Councilman Nate Holden hands Judge Lew a plaque on behalf of the City of Los Angeles.
---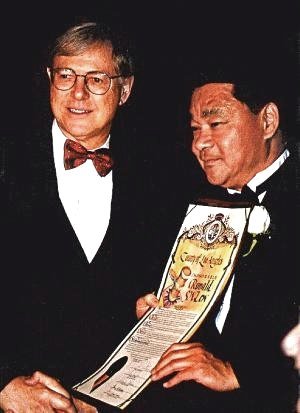 Supervisor Mike Antonovich makes a presentation on behalf of Los Angeles County.
---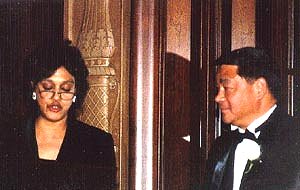 | | |
| --- | --- |
| Los Angeles Municipal Court Presiding Judge Veronica McBeth reads scroll hailing her court's alumnus, then presents it to Lew. | |
---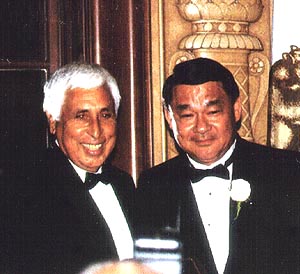 Los Angeles Superior Court Presiding Judge Victor Chavez extends good wishes on behalf of his court, on which Judge Lew formerly sat.
---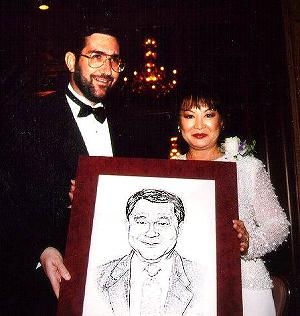 Former law clerk Alan J. Skobin, now vice president and general counsel for Galpin Ford, presents a sketch of Judge Lew to Mamie Lew, wife of the honoree, on behalf of the judge's past and present law clerks. Skobin was successful bidder on the drawing, by Francisco Rivera, in the event's silent auction.