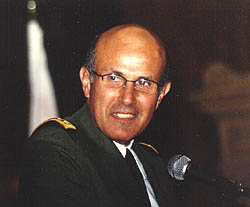 Los Angeles County Sheriff Lee Baca addresses well-wishers at the dinner in his honor, held at the Regal Biltmore Hotel, attended by more than 200 persons.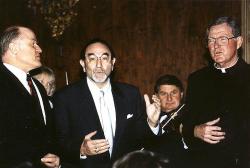 Leading the singing of "God Bless America" are former County Bar President Pat Kelly (who sang with the Beach Boys), Los Angeles Superior Court Judge Lawrence Crispo, and Father Michael Carcerano.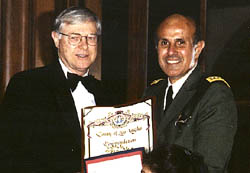 Supervisor Mike Antonovich hands Baca a scroll reflecting congratulations to the sheriff from the County of Los Angeles on his selection as "Person of the Year."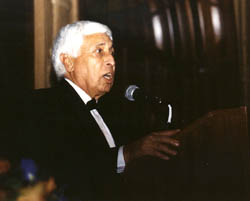 Los Angeles Superior Court Presiding Judge Victor Chavez recounts the history of the Sheriff's Department, which began precisely 150 years ago with a sheriff and two deputies.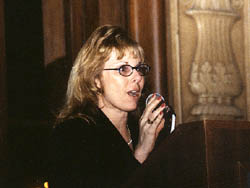 Los Angeles County Bar Assn. President Patricia Schnegg, of the law firm of Knapp, Grossman & Marsh, conveys good wishes to Baca on behalf of her organization, comprised of about 24,000 attorneys.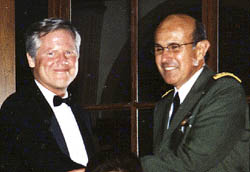 State Bar President Andrew J. Guilford, a partner in Sheppard, Mullin, Richter & Hampton, extends congratulations to the sheriff on behalf of his 133,812-member organization.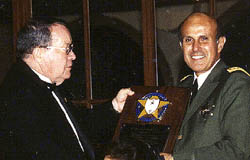 National Sheriffs' Association President-Elect Jerry "Peanuts" Gaines of Bowling Green, Kentucky presents a plaque to Baca on behalf of his nationwide group.