John Eastman
Attorney, Trump Advisor
Arguments are slated for Friday in disbarment proceedings against ex-Chapman University School of Law Dean John C. Eastman. Allegations against him are centered on his participation in an effort to block Joseph Biden from taking office as president of the United States through allegations of election fraud.
The State Bar's Office of Chief Trial Counsel ("OCTC") rested on Sept. 7.
In testimony on Oct. 24, Eastman testified that the prosecution has erroneously assumed that former Vice President Mike Pence was referring to him in an open letter. He said:
"[I]t refers to the advice that he just simply reject the electoral votes, and that was not the request that I had made."
In testimony on Sept. 6, Eastman said he "does not recall" having said in a meeting with then-President Donald Trump and then-Vice President Michael Pence on Jan. 4, 2021, that a vice president could simply reject slates of electors, contradicting testimony of two former White House officials. He added:
"I find it implausible that I would have made that statement."
The notice of charges sets forth as the main contention:
"By telling the crowd of protestors, from a position of authority as a professor and purported 'preeminent constitutional scholar,' that fraud had occurred in the election, that dead people had voted, that electronic voting machines had been used to fraudulently alter the election results, that Pence had authority to delay the counting of votes, and that Pence did not deserve to be in office if he did not delay the counting of votes, respondent made false and misleading statements that contributed to provoking the crowd to assault and breach the Capitol in an effort to intimidate Pence and prevent the electoral count from proceeding, when such harm was foreseeable, and thereby committed an act of moral turpitude, dishonesty, and corruption in willful violation of Business and Professions Code section 6106."
In his opening statement on June 23, OCTC attorney Duncan Carling asserted that Eastman's legal theory "was baseless, completely unsupported by historical precedent or law, and contrary to our values as a nation" while a lawyer for Eastman, Randall A. Miller, asserted that the theory was "tenable," declaring:
"Lawyers get to argue debatable issues. The State Bar cannot discipline a lawyer for advancing tenable positions."
The beleaguered lawyer is now facing criminal charges in Georgia based on allegedly attempting to interfere with the 2000 election. The nine counts against him include an alleged violation of Georgia's Racketeer Influenced And Corrupt Organizations Act. He is one of 19 defendants, including Trump.
Roland on Aug. 25 denied Eastman's motion to stay proceedings pending the outcome of the prosecution in Georgia.
The U.S. Supreme Court on the opening day of its new term, the first Monday in October, declined to take up the question of whether District Court Judge David O. Carter of the Central District of California properly ordered that a congressional committee probing the riot at the Capitol be given access to Eastman's emails. Justice Clarence Thomas, for whom Eastman once clerked, recused himself. .
Thomas V. Girardi
Criminal defendant, former lawyer (disbarred)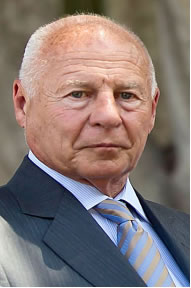 U.S. District Court Judge Josephine L. Staton of the Central District of California has yet to rule on whether disbarred lawyer Tom Girardi is, by virtue of suffering from Alzheimer's disease, fit to stand trial on five counts of wire fraud.
In a supplemental brief filed Friday, the Office of U.S. Attorney for the Central District of California said:
"Although the court heard lay witness testimony about defendant's occasional forgetfulness and disorientation, and the government's own expert diagnosed him with mild cognitive impairment, mere cognitive decline is not the standard in determining whether defendant is presently competent to stand trial. Rather the court need only determine, by a preponderance of the evidence, whether he currently has a rational and factual understanding of the proceedings against him and is able to consult with his counsel with a reasonable degree of rational understanding."
Staton has heard testimony from experts on both sides.
According to the true bill in the case in California, five clients were cumulatively cheated out of "in excess of" $15 million.
Girardi also faces criminal charges in the U.S. District Court for the Northern District of Illinois. The indictment in Illinois stemmed from the former lawyer purportedly pocketing about $3 million that was due family members of persons who were in the Lion Air Flight 610 crash in Indonesia on Oct. 29, 2018, killing all 189 who were aboard.
Boeing had manufactured the aircraft, and agreed to pay $500 million to family members.
Also indicted there were Los Angeles attorney David Lira, Girardi's son-in-law, and Christopher Kamon, who was head of accounting and finance for Girardi|Keese, the now-defunct firm Girardi founded and owned. The three face eight counts of wire fraud and four counts of criminal contempt of court.
The State Bar of California on June 16 announced it is seeking the disbarment of Lira, as well as Keith David Griffin, a former associate in Girardi|Keese, in connection with the air-crash case.
Once a superstar among California's personal injury attorneys, Girardi was monied and resided in a Pasadena mansion with his trophy wife, singer/TV personality Erika Jayne. Now, news accounts commonly precede his name with the adjective, "disgraced."
Although Jayne filed for a dissolution of marriage, she recently said she won't follow through because she could wind up having to pay the penniless Girardi spousal support.
Over the decades, complaints by clients to the State Bar of his perfidy, many complaints, went unheeded. He had connections at the State Bar—which included a then-investigator there, Tom Layton, who acted as his boy-Friday.
Max Huntsman
Los Angeles County Inspecter General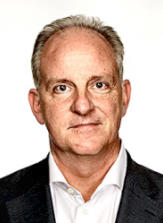 It has been more than a year since state Attorney General Rob Bonta announced in a Sept. 20, 2022 press release that the Department of Justice will look into "whether any individuals committed a crime by allegedly giving advance warning" to then-Los Angeles County Supervisor Sheila Kuehl and another who were subjects of a search warrant. The person who allegedly provided the tip-off is Max Huntsman, the county's "inspector general," hired to unveil official misconduct.
There have been no public progress reports. It appears the matter is destined to linger and die.
That's what happened in connection with Los Angeles County District Attorney's Office chief of staff, Joseph Iniguez. He was arrested on Dec, 11, 2021, and booked on suspicion of public intoxication; the Office of Attorney General took the case because the District Attorney's Office had a conflict; it took no action and, after one year, the time for filing charges expired.
Kuehl's home was searched based on a suspicion that she had assisted a non-profit organization, run by a friend of hers, in obtaining a no-bid county contract contrary to the county's interests.
Appearances are that Huntsman, a former deputy district attorney, interfered with a law enforcement investigation into possible political corruption by causing Kuehl, indirectly, to be alerted to an impending exploration of her home by sheriff's deputies, affording her an opportunity to hide or destroy potentially incriminating evidence. Huntsman is mum.
The facts that emerge are that on the morning of the raid by sheriff's deputies on her Santa Monica home on Sept. 14, 2022, Kuehl told reporters:
"I heard from county counsel last night that she got a tip from Max that this search would happen this morning."
KFI newsman Steve Gregory reported that at 11:41 p.m. on the day preceding the raid, Acting County Counsel Dawn Harrison texted Kuehl:
"This was the first my team had heard of it. Max called CoCo tonight with his 'intel.' Just wanted to make sure you were aware. Should anything come of this in the morning, Cheryl O'Connor is on standby. If you need her, she will be there."
"CoCo," Gregory said, stands for "county counsel" and O'Connor is Kuehl's attorney.
Brian Kabatech, Mark Gerogos
Attorneys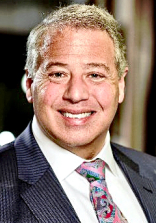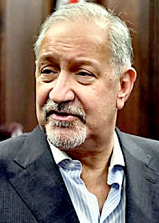 More than a year has also passed in a matter in which the State Bar took a publicized action possibly for the sake of publicity.
The State Bar, under fire for its dereliction in failing to act on complaints about Thomas V. Girardi (now disbarred) until his dishonesty became manifest and widely reported by the news media, is now going after two celebrity lawyers—former Los Angeles County Bar Association President Brian Kabateck and criminal defense lawyer Mark Geragos—in a move that could backfire if the two are exonerated—for a fourth time.
Kabateck has attained multi-million dollar judgments and settlements; Geragos is a criminal defense lawyer whose clients have included Whitewater defendant Susan McDougal, former Rep. Gary Condit, actress Winona Ryder, and entertainer Michael Jackson.
In a Sept. 27, 2022 press release, the State Bar said the two are being investigated "in connection with the Armenian Genocide insurance settlement funds from which dispersals were made in the U.S. and France."
Kabateck and Geragos obtained a settlement of $37.5 million in separate actions against two insurers who failed to pay claims under life insurance policies issued to persons who were slain in the Armenian genocide. Major attention has been focused in recent Los Angeles Times articles on what happened to proceeds from a $17.5 million settlement with a French insurer in 2005.
Questions have been raised as to whether the two lawyers pocketed any of the funds. While moneys are missing, the lawyers point out they had nothing to do with the distribution of the proceeds.
They were previously cleared of wrongdoing in three State Bar probes and one by independent investigators.
The State Bar press release quotes Board of Trustees Chair Ruben Duran as saying:
"The State Bar is charged with protecting the public. Confidence in our ability to do so has unfortunately been shaken in recent times by the Girardi matter and what it represents. Restoring and maintaining the public's trust in the disciplinary apparatus of this agency is imperative."
He continued:
"To that end, it is important to emphasize that the State Bar investigates possible misconduct wherever it might occur. The status of attorneys, or the size of their practice, cannot and will not impact our decisions to investigate misconduct."
Geragos—who has said he will be suing the State Bar—remarked that Duran's mention of Girardi shows that "all they're trying to do is deflect" attention from the debacle in responding to complaints about Girardi.
Kabateck asserted:
"This is a political stunt by the State Bar."
Lending credence to that assessment is that no proceedings have been instituted against either lawyer.
Geragos on July 27 told the METNEWS:
"The State Bar announcement was provoked by malicious, reckless defamatory reporting by the L.A. Times which is why I'm currently suing the Times and reporters Harriet Ryan and Matt Ryan. Their wild unfounded and demonstrably false allegations were nothing more than an attempt to try to taint Brian and my career achievements for the Armenian community.
"Almost 20 years ago, a respected federal judge and three separate investigations not only proved that there were no questions about either of us and instead lauded our cooperation. The story by the L.A. Times attempted to rewrite history and the two reporters were clueless about class action litigation. Neither Brian or I had any involvement in the claims process and had no ability to approve or reject claims. The truth was that we actually uncovered the wrongdoing, recovered all the money and turned in the culprits."
A spokesperson for the Times responded on July 28:
"The State Bar is an independent agency and makes its own decisions about what and whom it investigates. The Los Angeles Times article about the difficulties that Armenian people encountered when trying to access settlement money related to the Armenian genocide reported on matters of substantial public interest, and we encourage people to read the reporting for themselves (https://www.latimes.com/california/story/2022-03-23/fraud-los-angeles-cheated-armenian-genocide-victims). The Times and its journalists are vigorously defending against Mr. Geragos' baseless lawsuit; at a hearing on June 22, a Superior Court judge tentatively found that it should be dismissed, and we are awaiting her final ruling on our SLAPP motion."
In that tentative ruling, Los Angeles Superior Court Judge Wendy Chang said the Times merely quoted allegations by others and did not, itself, accuse Geragos of wrongdoing. Chang later adopted the tentative decision as the ruling, and Geragos said on Aug. 9:
"This case was always going to end up in the Court of Appeal either way. The ruling is respectfully not only wrong on the facts but also on the law."
Steven Wilson
U.S. District Court Judge
Next month will mark two years since the alleged misconduct of an extreme nature by U.S. District Court Judge Stephen V. Wilson of the Central District of California and seven months since the allegation was revealed by the METNEWS and brought to the attention of Ninth Circuit Chief Judge Mary Murguia.
It is asserted, under oath, by Westlake Village attorney Marina Lang that when she got into a squabble with Wilson over his rulings, she was not merely ordered out of his courtroom but was handcuffed and manacled, forced to hobble in the courthouse hallway before onlookers, booked, and was, for hours, chained to a chair in a cold and smelly basement cell, immobilized, unable even to scratch her nose.
Actions toward her were consequent to an express order by Wilson, though the extent of his knowledge as to the precise treatment of Lang has yet to be established.
The record does show that after Wilson expressed, with the jury not present, disgruntlement over her conduct in the closing phases of a trial in a trademark dispute, and Lang indicated like displeasure with his behavior, the judge declared:
"You are in contempt," and asked:
"Is the Marshal there?"
A deputy marshal was present. Wilson then commanded:
"Take Ms. Lang in custody. She's in contempt of court."
The order was treated by deputies as an adjudication of a criminal contempt. Lang was purportedly told by deputies, when she protested the metal restraints, that they were doing what the judge wanted. Later, back in the courtroom, Wilson related to Lang's co-counsel, who had continued representing the client, and to opposing counsel, that Lang was in a "holding area" and advised: "I'm going to order her released."
She was eventually freed that night after court hours, according to her declaration, with her car locked in a parking lot.
The facts and the allegations are not alluded to in the Ninth U.S. Circuit Court of Appeals's Jan. 24 memorandum opinion affirming a civil contempt fine of $3,510 imposed by Wilson on Lang, and would seem to be irrelevant to the issue before that court. Wilson imposed the fine, to be payable to the other side, and the opinion says in Footnote 1:
"Lang acknowledges that she lacks an appellate remedy for her period of temporary confinement and does not appeal it, so we express no views on that issue."
She had appealed from the Jan. 26, 2022 civil contempt fine but not from the Nov. 17, 2021 order finding Lang in contempt and ordering that she be taken into custody.
A Feb. 1 METNEWS editorial is titled, "Was a Lawyer Subjected to Barbaric Abuse at a Federal Courthouse?," with a subtitle, "Allegations of Official Misconduct Must Be Probed." It urges that Murguia, acting pursuant to 28 U.S. Code §351, look into Lang's allegations and, if they withstand initial scrutiny, that the matter be referred, in accordance with §352, to the Ninth Circuit's Judicial Council, or that a special committee be appointed to investigate under §353. It also calls for E. Martin Estrada, the U.S. attorney for the Central District of California, and the federal Grand Jury to probe the deputies' actions.
"Facts must be uncovered, with relevant facts not overlooked or whitewashed," the editorial asserts, adding:
"A failure on the part of federal authorities to ascertain what occurred on Nov. 17, 2021, would constitute dereliction, and a failure to impose consequences, and severe ones, if Lang was indeed caused the physical pain and dehumanization she describes would be unpardonable."
It labels Wilson "one slippery hombre" by contending, in his 2022 order finding Lang in civil contempt, that he had not really found her in criminal contempt in 2021 because he had not adhered to the procedures dictated by Rule 42 of the Federal Rules of Criminal Procedure. The editorial remarks:
"Oh? A judge has not, in fact, taken an action, though pronounced by the judge, if that action is not authorized by law? Poppycock."
Although the prospect exists that Lang will be granted a rehearing by the three-judge panel or by the court, sitting en banc—so that the matter of the fine is not dead—the prospect of further proceedings relating to the imposition of a fine would not appear to preclude an investigation into the discrete matter of Wilson's actions in treating Lang as a criminal.
---
Although Murguia has taken no action with regard to possible misconduct on the part of Wilson—increasingly if not definitively pointing to dereliction on her part—the Ninth Circuit announced in a Feb. 28 news release that allegations of misconduct on the part of District Court Judge Roger T. Benitez of the Southern District of California, based on the momentary handcuffing of a 13-year-old girl (as opposed to the alleged hours-long shackling of Lang) are under investigation. Murguia said in an accompanying order that "this order and the fact that I identified a complaint against Judge Benitez are publicly disclosed in order to 'maintain public confidence in the Judiciary's ability to redress misconduct or disability.' "
The incident concerning Benitez was recounted in a Feb. 23 sentencing memo prepared by attorney Mayra Lopez of Federal Defenders of San Diego, Inc. in connection with a parole violation by a client of hers who had committed drug offenses. At a hearing, the man, Mario Puente, expressed concern that his daughter was keeping bad company which could "lead her into the same path I went down."
The memo says:
"Several minutes later, Judge Benitez asked a U.S. Marshal, 'You got cuffs?' The Marshal confirmed he did. Judge Benitez then ordered the 13-year-old girl to leave the spectator area, approach the front of the courtroom, and stand next to her father's lawyer. He told the Marshal to '(p)ut cuffs on her.' The Marshal did so, cuffing the girl's hands behind her back. As he did so, she was crying. Judge Benitez then instructed the Marshal to 'put(') her over there in the jury box for me for just a minute.' The Marshal complied, placing the girl in the jury box in handcuffs. She continued to cry.
"After a long pause, Judge Benitez released the girl. But he did not allow her to immediately return to her seat. Instead he told her, 'don't go away. Look at me.' He asked her how she liked 'sitting up there' and 'the way those cuffs felt on you.' Still in tears, she responded that she 'didn't like it.' He told her she was 'an awfully cute young lady' but that if she didn't stay away from drugs, she would 'wind up in cuffs' and be 'right back there where I put you a minute ago.'"
Kathleen Anne Moreno, Philip Deitch
Disciplined attorneys

•Kathleen Anne Moreno (#106062) of Long Beach: one year suspension for failure to comply with conditions of disciplinary probation. Effective date: Oct. 20.
•Philip Deitch (#29164) of Los Angeles: three years probation, minimum two-year suspension for failing to perform with diligence, failing to promptly refund unearned fees, and other offenses. Effective date: Oct. 15.