Page 1
Michelle D. Lim Elected Court Commissioner
By a MetNews Staff Writer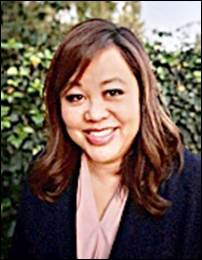 MICHELLE D. LIM
commissioner-designate
Los Angeles Deputy City Attorney Michelle D. Lim has been elected by judges of the Los Angeles Superior Court as a court commissioner.
Ballots were counted on Tuesday by Judges Jo McKay, Mel Red Recana, and Michael L. Stern. The results were announced that night.
The outcome of the recent balloting was no surprise. Lim came in third earlier this year among seven choices by the court's Court Commissioner Selection Committee as finalists and the highest rated contender, then-private practitioner James I. Montgomery Jr., was elected to a commissionership in March and the holder of second place in the committee's ratings, then-Principal Los Angeles Deputy County Counsel Syna N. Dennis, was hired by judges through their votes last month.
Lim's Statement
Admitted to the State Bar on June 11, 1993, Lim said in a statement put before the judges in March along with those of other contenders:
"I have been a criminal prosecutor with the Los Angeles City Attorney's Office for approximately27 years. I earned a BA. degree from UCLA in 1989 and a J.D. from Loyola Law School in 1992.
"I began my career doing general criminal trials, where I prosecuted a wide range of crimes before becoming a founding member of the Domestic Violence Unit in 1995. There, I specialized in spousal abuse, child abuse, child molestation, and elder abuse. In the unit, I handled the most serious matters throughout the city, along with many high profile and celebrity cases. I earned commendations and awards for my work including, 'Prosecutor of the Year.'
"Serving as the Assistant Supervisor of the Family Violence Division for sixteen and a half years, I supervised a staff of thirty people, filed cases, trained LAPD officers and detectives, and lectured in the community, while continuing to carry a caseload. In 2019, I transferred to the Van Nuys Branch of the office to prosecute a wider range of criminal offenses. I have been the lead trainer for the last three classes of new attorneys at the City Attorney's Office and have completed eighty jury trials during my career."
Other Candidates
Remaining on the current list of aspirants for commissionerships are, in order of their standings, transactional attorney Latrice Byrdsong, civil litigator Karina Mkrtchyan, Chief Deputy Los Angeles City Attorney Lawrence Hafetz, and Los Angeles County Bar Association President Ann I. Park.
Should Latrice Byrdsong become a court commissioner, she will be the third Byrdsong on the court. Rupert Byrdsong is a judge of the court and his ex-wife, Kristen H. Byrdsong, is currently a commissioner; Latrice Byrdsong is now his wife.
The Los Angeles Superior Court is presently soliciting applications for election to commissionerships.
Copyright 2023, Metropolitan News Company