Page 1
Hatami to Announce Bid to Unseat Gascón
By a MetNews Staff Writer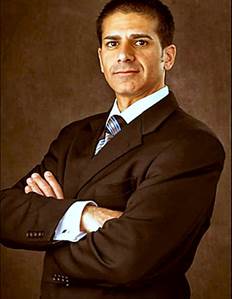 JONATHAN HATAMI
deputy district attorney
Deputy District Attorney Jonathan Hatami is scheduled to announce at a press conference tomorrow afternoon in Whittier that he will oppose incumbent George Gascón in next year's primary election for Los Angeles County district attorney.
Deputy District Attorney Maria Ramirez is already running.
Joining Hatami at the press conference, according to plans, will be Fresno District Attorney Lisa Smittcamp, Whittier Mayor Joe Vinatieri, and families of crime victims, Hatami said yesterday:
"The passion I bring in my cases when I fight for justice for children is the passion I will bring to the entire County of Los Angeles. Not only will I fight for my kids, I will fight for yours.
"I'm not a traditional 'law and order' prosecutor who has spent his entire life as a deputy district attorney. I have real life and lived experiences with trauma and hardships. I am a father, husband, a 40+ year member of this community, child abuse survivor and 'compassionate prosecutor' who believes in justice for all.
"We must make the right decisions for the right reasons, with transparency and accountability, for each individual case. Los Angeles deserves that. We all do."
Hatami emerged as an early critic of Gascón. In 2021, he sued Los Angeles County, alleging he was defamed and denied promotions based on speaking out against the controversial district attorney, and had his fitness to practice law questioned because he has been an outspoken critic of District Attorney George Gascón's directives.
"Gascón maliciously embarrassed plaintiff by calling him an 'internal terrorist,' refused to promote him and disparately removed or failed to assign plaintiff cases that would typically be designated within his jurisdiction," the amended complaint alleges.
Copyright 2023, Metropolitan News Company