Page 1
LASC Judge David A. Rosen Slates Retirement
By a MetNews Staff Writer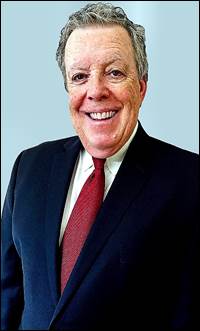 DAVID A. ROSEN
Superior Court judge
Los Angeles Superior Court Judge David A. Rosen is readying to retire from the bench.
"Although it sounds like a well-worn cliché, the fact is that I plan to spend more time than I have been able to with my family, including my wife, my adult kids, my grandchildren, and my mom," he told the METNEWS yesterday.
"That said, I will be doing some work in the legal system, the exact nature of which will be determined soon," he added.
His last day on the bench will be Aug. 18 and, after using up earned vacation days, will officially retire on Sept. 11.
Rosen commented:
"It has been my honor and privilege to have the opportunity to serve our legal system and the public since Governor Brown appointed me. I greatly enjoyed, learned from, and was supported by my colleagues on the bench, the court staff, counsel, the litigants, and jurors or prospective jurors over each of my assignments for LASC."
That appointment by then-Gov. Jerry Brown came on Dec. 23, 2015. Rosen was 59 at the time and was managing partner of Rose, Klein and Marias LLP.
He joined that firm as an associate in 1981 and became a partner in 1988.
Rosen remarked that although he has "practiced law for about 34 years before taking the bench," he "learned something new nearly every day" in his various assignments, which included handling infractions and misdemeanors, family law cases, and civil cases.
"Although I actively participated in a number of Bench/Bar committees during the last 10-15 years of my law practice, and litigated cases in the LASC for my entire practice, there was an incredible amount that I neither knew nor appreciated about how the court works, the pressures on and responsibilities of a bench officer, and the amazingly diverse facts, law, and people in the many cases I touched," he said.
"It's often noted, especially these days, that our system of justice is imperfect and sometimes worse. But, it is still the best in the world!"
His law degree is from Loyola.
Copyright 2023, Metropolitan News Company