Page 1
Hochman Announces Candidacy for L.A. D.A.
By a MetNews Staff Writer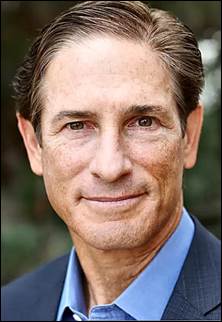 NATHAN HOCHMAN
candidate for district attorney
Former U.S. Assistant Attorney General Nathan Hochman yesterday announced his candidacy for Los Angeles County district attorney, denouncing incumbent George Gascón in a campaign email, blaming him for the county's soaring crime rate and labeling him "dangerous."
Gascón's policies, aimed at lighter sentences, are labeled by some as "progressive" and by others as "pro-criminal."
Hochman said in his email to those who supported him in his unsuccessful campaign last year as the Republican Party nominee for state attorney general:
"Over the past few years, we have witnessed the County of the Angels devolve into a lawless Gotham-esque dystopia due to the policies of current DA George Gascón. Despite huge increases in homicides, robberies, home invasions and quality of life crimes, Gascón's blanket policies favoring criminals over victims do not work and have endangered the safety and security of the citizens he swore to protect.
"Millions of Los Angeles County residents want change."
'Sledgehammer Justice'
Hochman continued:
"Over the past several months, I have spent time listening to the frustrations of parents who fear having their children go out at night, of neighbors who have been burglarized often for the first time, of store owners who watch thieves steal merchandise with impunity, and of families who seek justice for murdered relatives only to watch Gascón respond more favorably to the criminals than themselves. I have spoken to prosecutors, law enforcement officers, and even judges who share with me their fear that Gascón has taken a sledgehammer to justice in Los Angeles County.
"The cry to get rid of Gascón is loud, passionate, and crosses party, racial, ethnic, religious, gender, and geographical lines. Though the Recall of Gascón did not reach the ballot, it set three records in the process: over 520,000 (and counting) people signed recall petitions, 35 cities in LA County passed no confidence motions against Gascón, and 97.8% of over 800 Deputy District Attorneys voted to support the recall of their boss. Indeed, no candidate of any party running for any office in 2022 openly supported Gascón during the recall. He is that dangerous, that toxic, and that out of touch with the community he serves."
Cooley's Support
Joining Hochman at a press conference yesterday was former District Attorney Steve Cooley, who declared:
"Nathan Hochman is one of the nation's most experienced prosecutors and criminal justice attorneys. He has a long and distinguished record of bringing criminals to justice and fighting public corruption.
"The current D.A. is a failure in virtually all respects. I know what it takes to lead the largest local prosecution office in the United States, and Nathan Hochman is the best candidate to restore honesty, integrity, professionalism, and independence to the role of district attorney in Los Angeles County."
As an assistant U.S., attorney in the Central District of California, Hochman prosecuted more than 100 cases. In 2008, he was nominated by President George W. Bush to serve as the assistant attorney general overseeing the U.S. Department of Justice's Tax Division and was unanimously confirmed by the U.S. Senate. In that capacity, for one year, he supervised 350 attorneys.
Hochman is presently general counsel at Browne George Ross O'Brien Annaguey & Ellis.
He was president of the Los Angeles City Ethics Commission from 2011-16.
Although the office of district attorney is nonpartisan, Gascón in 2020 billed himself as the "Democratic candidate" (based on the Democratic Party's endorsement of him). Hochman said in yesterday's campaign email:
"I will be running as a registered Independent. This is what we need in our DA. Our District Attorney should be fiercely independent, not beholden to any particular party, with only justice as his client. We need an independent crime fighter for DA—not a politician."
Other announced candidates are Deputy District Attorneys Maria Ramirez, John McKinney, and Jon Hatami.
Copyright 2023, Metropolitan News Company