Page 1
California Supreme Court:
Convictions of Rape, Multiple Murders Must Be Reversed
Decision Is Based on Error of Judge in 1989 Ruling That the Defendant Could Represent Himself Notwithstanding Determination by Another Judge That He Lacked Competence to Waive Counsel
By a MetNews Staff Writer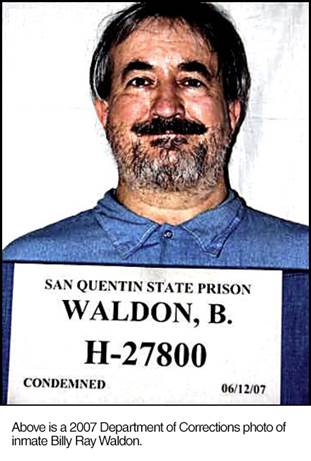 The blunder of a San Diego judge in 1989 in countermanding the ruling of another judge in the absence of any new law, facts, or circumstances resulted yesterday in the California Supreme Court unanimously overturning the conviction of a man for three first-degree murders, rape, and other felonies committed during a 1985-86 crime spree.
The infeasibility of re-trying Billy Ray Waldon, 71, for offenses perpetrated as long ago as 37 years virtually assures the release of a man condemned to death on Feb. 28, 1992.
Then-Superior Court Judge Louis E. Boyle granted Walton the right of self-representation notwithstanding that another judge, Elizabeth Zumwalt (now known as Elizabeth Nay Kutzner, and in retirement) had previously denied the defendant's Faretta motion, finding, on the basis of expert testimony, that he lacked the mental competence to "knowingly, voluntarily, and intelligently" waive counsel.
'Arbitrary or Irrational'
Justice Goodwin H. Liu said in yesterday's opinion:
"Judge Boyle abused his discretion by overturning Judge Zumwalt's Faretta denial while intentionally ignoring her findings and the bases for her decision, and by ignoring relevant evidence, including testimony from three mental health experts that caused Judge Zumwalt to conclude that Waldon was not competent to validly waive counsel or represent himself. To overturn the Faretta denial in this manner—without regard for key facts, findings, and legal principles—was 'arbitrary or irrational.' "
Liu acknowledged that a judge may reconsider his or her own pre-trial rulings, but said that one judge is not at liberty to simply disregard the determinations of another judge of the same court. Reconsideration is justified where—as in civil cases, to which Code of Civil Procedure §1008(b) would apply—"new or different facts, circumstances, or law."
A.G.'s Position
The Office of Attorney General argued that there were new circumstances, noting that the Court of Appeal had relieved Waldon's trial counsel and declared that other matters could be considered after new counsel was appointed.
"These orders do not represent a relevant change in circumstances because they had no bearing on the issue to be reconsidered—whether Waldon was competent to validly waive his right to counsel and represent himself," Liu wrote. "Moreover, when Waldon presented his second Faretta request, he did not claim there was any change in circumstances; he simply asked Judge Boyle to ignore the prior proceedings."
The jurist added:
"By overturning Judge Zumwalt's Faretta denial, the trial court deprived Waldon of two distinct protections afforded by her ruling: (1) protection of Waldon's constitutional right to counsel after finding that Waldon had a mental disorder that prevented him from understanding the significance and consequences of waiving that right…; and (2) protection of Waldon's right to a fair trial after a finding that he was unable to present a defense because of his mental impairment, a basis for denying self-representation within the judge's discretion."
Matters Not Considered
He continued:
Judge Boyle did not establish Waldon's valid waiver of counsel before overturning Judge Zumwalt's ruling, nor did he consider or address Waldon's competence to present a defense. The proceeding on Waldon's second request therefore did not remedy the deprivation of counsel as the Attorney General suggests."
These constitutional errors, Liu said, render the case not susceptible of analysis under the harmless error doctrine.
Boyle suddenly resigned as a judge as of the last day in 1989, returned to the District Attorney's Office, and is now on inactive State Bar status. Waldon was tried in the courtroom of Judge David M Gill, convicted by a jury, and was sentenced by Gill, who remains on the bench.
The case is People v. Waldon, 2023 S.O.S. 264.
Copyright 2023, Metropolitan News Company