Page 1
Rodriguez Tyler Named As Judge of LASC
By a MetNews Staff Writer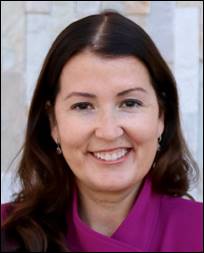 CHRISTINE RODRIGUEZ TYLER
Deputy Public Defender
Deputy Los Angeles County Public Defender Christine Rodriguez Tyler was appointed yesterday as a judge of the Los Angeles Superior Court.
Rodriguez Tyler, 46, joined the office in 2004. Her law degree is from Pepperdine.
She fills the vacancy created by the retirement of Judge Paul T. Suzuki. Rodriguez Tyler is a Democrat.
Gov. Gavin Newsom yesterday made nine appointments to superior courts and nominated his former legal affairs secretary, Daniel Bromberg, 58, as an associate justice of the Sixth District Court of Appeal. Bromberg, a Democrat, has been a partner at Pillsbury Winthrop Shaw Pittman LLP since 2021.
His law degree is from Harvard. If confirmed by the Commission on Judicial Appointments, he will replace Justice Franklin D. Elia, who retired.
Copyright 2022, Metropolitan News Company