Page 3
Kendig Draws Praise for Judicial Service
By a MetNews Staff Writer
Los Angeles Superior Court Judge Holly E. Kendig, whose last day on the bench will be Wednesday, has been praised for her nearly 19 years of judicial service.
The jurist will then use up earned vacation days and will officially retire on June 3. She was appointed to the bench by then-Gov. Gray Davis on July 25, 2003.
"Judge Kendig will be deeply missed," Presiding Judge Eric C. Taylor told the METNEWS. "She is the very personification of judicial intellect and demeanor."
He added:
"She has led a long career of public service, and has done so with the utmost of grace."
Los Angeles Superior Court Judge Steven Moloney—whose last day on the bench was Tuesday and who will officially retire on June 3, as he advised in January—commented:
"Judge Holly Kendig is retiring after almost 20 years on our court. She leaves behind many friends and decisions involving complex issues. In her latest assignment she enjoyed the opportunity to preside over medical malpractice cases. She also chaired the court's trial juror committee for a number of years.
"Judge Kendig will be missed for both her intellect and humor. I sat across the hall in Department 4 at Spring Street and was, on occasion, able to observe her interplay with trial jurors. She really enjoyed jury trials. She will now have the time to pursue those interests we seem to put off anticipating we will enjoy pursuing them in retirement. Judge Kendig will succeed in the next phase of her life as she did at O'Melveny and as a member of our court."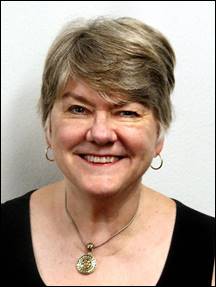 HOLLY E. KENDIG
Superior Court judge
Major Law Firm
At the time of her selection for a judgeship, Kendig, then 55, was a member of the law firm of O'Melveny & Myers, which she had joined in 1975.
In announcing her appointment, the Governor's Office said:
"Ms. Kendig earned a bachelor of arts degree from DePauw University, graduating Phi Beta Kappa. She then obtained a master of arts degree from Tufts University and taught a high school history class for two years before deciding to go to law school. She earned a juris doctorate degree from Yale Law School, where she was a member of the Law Journal."
She assumed a seat vacated by Judge J. Michael Byrne, who retired.
De Havilland's Suit
The judge has, through the years, presided over numerous major cases, including ones involving prominent figures. Drawing world-wide attention was Kendig's Sept. 20, 2017 ruling denying an anti-SLAPP motion brought by the FX network in response to a suit by legendary actress Olivia de Havilland (since deceased) over the unauthorized and purportedly inaccurate portrayal of her in the mini-series, "Feud: Bette and Joan" about the hostility between actresses Bette Davis and Joan Crawford.
De Havilland claimed defamation, an invasion of her publicity rights, and that she been placed in false light. Kendig found that while the actress's suit did implicate protected conduct, she had shown a probability of prevailing on the merits, precluding a striking of the complaint under the anti-SLAPP statute, Code of Civil Procedure §425.16.
Kendig's ruling drew both praise and disparagement, with the final word coming from Div. Three of the Court of Appeal for this district which reversed the order in a March 26, 2018 opinion.
'Desperate Housewives' Suit
Div. Four of this district's Court of Appeal on Oct. 20, 2018, affirmed Kendig's grant of a summary judgment in favor of the production arm of ABC in an action by actress Nicollette Sheridan. The plaintiff claimed that the character she portrayed in the hit television show "Desperate Housewives" was killed off her character in retaliation for her allegation that the show's writer/producer had hit her in the head.
"Sheridan has provided no evidence of a causal link between her complaint and an adverse employment action," the appeals court said.
It agreed with Kendig's conclusion "that the Defendant has presented substantial undisputed evidence of the creative decision to kill off Sheridan's character, developed over several seasons of the show" and that the decision to shunt the actress from the cast was made prior to the alleged battery.
Other Cases
The judge in 2017 snipped a cause of action for fraud from a complaint filed by actor/producer Kevin Costner against a production company which, he alleged, had ballyhooed his connection with a film project, inducing investments, but not disclosing that it intended all along that after receiving the money, it would—and did—fire him. Kendig found that no duty to disclose existed and the case was settled without any review of her decision.
Kendig, in 2016 awarded a $70 million default judgment in favor of the families of four members of the entourage of singer/songwriter/actress Jenni Rivera who died, along with her, in a 2012 plane crash in Mexico. The action was against Starwood Management Inc. which owned the aircraft.
In 2014, Kendig sustained a demurrer without leave to amend to a complaint filed by super middleweight boxing champion Andre Ward, declaring that Ward had not set forth "any basis upon which to invalidate the contract" between him and his promoter. The boxer had alleged a violation of Labor Code §2855 which places limits on personal service contracts.
Copyright 2022, Metropolitan News Company