Page 1
District Court Judge Mendoza Nominated to Ninth Circuit
By a MetNews Staff Writer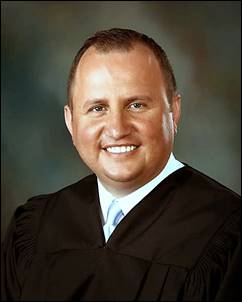 SALVADOR MENDOZA JR.
Ninth Circuit nominee
President Joe Biden yesterday nominated U.S. District Court Judge Salvador Mendoza Jr. of the Eastern District of Washington to serve on the Ninth U.S. Circuit Court of Appeals.
A White House press release made note that if confirmed by the Senate, Mendoza "would be the first Hispanic judge to ever serve on the Ninth Circuit from Washington State."
The nominee has been a federal judge since June 19, 2014. He was a menber of the state of Washington's Benton/Franklin Superior Court from May 6, 2013 to June 19, 2014, and before that, was a sole practitioner for 14 years.
Mendoza, 50, was an assistant state attorney general from 1997-98 and served as a deputy county prosecutor from 1998-99.
Born in California, his law degree is from UCLA.
U.S. Sen. Patty Murray, D-Washington, commented:
"As the son of farmworkers, Judge Mendoza will bring an important perspective to one of the most powerful and consequential federal courts in this country. As someone who helped establish the first Drug Court in Benton and Franklin counties, he has been a trailblazer in building a more fair and just legal system for everyone — not just the wealthy and powerful."
Copyright 2022, Metropolitan News Company