Page 1
Adult Store May Stage 'Ladies Night'—C.A.
Opinion Says Unruh Act Was Not Violated
By a MetNews Staff Writer
A store that sells adult products did not violate the Unruh Civil Rights Act in denying admission to a man during its four-hour "Ladies Night" event, Div. One of the Fourth District Court of Appeal declared yesterday.
The appeals court rejected the contention by plaintiff Rich Allison that in barring him from the premises of the Love Boutique in Vista on the night of Jan. 20, 2019, the owners committed gender discrimination, proscribed by the act.
"We conclude that the trial court correctly determined that Love boutique's limiting attendance of the Ladies Night event to women was not arbitrary or related to irrelevant differences in the sexes, and thus did not violate the Act," Justice Truc T. Do said in an opinion affirming a judgment of dismissal which followed San Diego Superior Court Judge Earl H. Maas III sustaining a demurrer without leave to amend.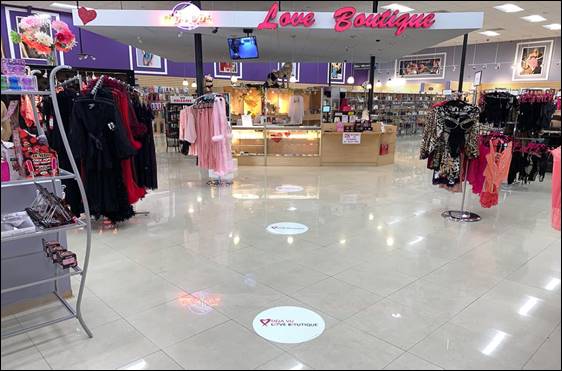 An adult store in Vista did not violate the Unruh Act in holding a women-only event, the Court of Appeal held yesterday.
Do's Opinion
 Do explained:
"Here, Love Boutique's women-only Ladies Night was described as an event attended by vendors of intimate products, some of which were of a highly intimate sexual nature and interacted with the female physiology, to educate women about them….[T]he differential treatment of women was inseparable from matters of biological fact. Women and men have different sex organs; this is a fact….The decision to limit attendance to adult females was thus not based on irrelevant sex characteristics."
She continued:
"Further, the event served a beneficial interest….An articulated purpose of the Ladies Night event was to educate women about the use of intimate sex products. There is a societal interest in sex education. And as Love Boutique points out, one federal court has held that the right to engage in private sexual conduct includes a right to purchase intimate sexual devices for private use….Whether recognized as a constitutional right or not, adult sexual behavior may include the use of such products."
Students Separated
The jurist pointed out that Education Code §221.5 provides that school children may be segregated by gender in sex education classes without the Unruh Act being breached, and under §3366 of the Code of Regulations, employers of five or more persons must provide to provide separate shower rooms for males and females.
""These authorities confirm that there exists a state policy permitting differential treatment of men and women for activities that are uniquely private," Do wrote. "Although we are dealing here with an event that involved educating adults, the highly intimate nature of the products supports the conclusion that it was not unreasonable for Love Boutique to limit attendance on the basis of sex."
The case is Allison v. Love Boutique-Vista, D078445.
Copyright 2022, Metropolitan News Company