Page 1
Court of Appeal:
New Trial Properly Ordered in Suit Over 'Columbo' Profits
Award of Nearly $71 Million Was Rescinded When the Judge Determined—Correctly the Opinion Says—That He Should Have Defined the Word 'Photoplay' for Jury
By a MetNews Staff Writer
A Los Angeles Superior Court judge properly scrapped a $70.68 million in favor of the production companies set up by William Link and Richard Levinson, the creators and supervising writers of the detective/mystery show, "Columbo," the Court of Appeal for this district declared Wednesday, agreeing with the judge that the jury's decision could not stand because he had failed to instruct it as to the meaning of "photoplay."
Justice John Shepard Wiley Jr. of Div. Eight authored the opinion which says that Judge Richard J. Burdge Jr. was correct in granting defendant Universal City Studios, LLC a new trial in the action against it for a share of the profits from "Columbo," in its various incarnations. In the end, Burdge accurately defined "photoplay" as "any video recorded program," Wiley said, but needed to have told the jury that. The contract between the writers' companies—Link's Foxcroft Productions, Inc. and Levinson's Fairmount Productions, Inc.—and Universal did not define the term. A rider top the contract says that Universal, as distributor of "the Photoplays" could deduct "distribution fees" as an expense, thus reducing profits, and consequently the writers' shares.
<![if !vml]>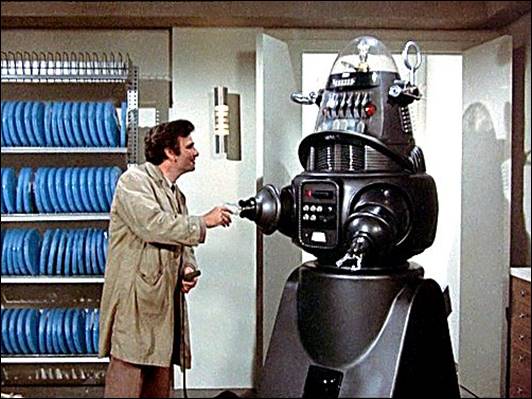 <![endif]>
Peter Falk is seen in an episode of "Columbo." Under a Court of Appeal opinion filed yesterday, litigation will return to the Los Angeles Superior Court over profits from the episodes.
'Notoriously Greedy'
Foxcroft and Fairmount (the latter company owned by the heirs of Levinson, who died in 1987) brought suit in 2017, alleging in their complaint:
"The television studios are notoriously greedy. This case involves outright and obviously intentional dishonesty perpetrated against two iconic talents. Here, Universal decided it just wasn't going to account to Plaintiffs on Columbo. Universal just sat on the money owed to Mr. Link and Mr. Levinson for years without any justification. Universal had never issued a profit participation statement to Plaintiffs. In late 2016 and early 2017, Universal sent a profit participation statement to each of Mr. Link and Mr. Levinson's respective loanout companies including a check for $2,321,634 for profits owed to Plaintiffs. Until Plaintiff received these checks, they were unaware that they were owed profit participation. Forty years is an inexcusable length of time within which to account."
At trial in 2019, Foxcroft and Fairmount contended that "photoplay" is ambiguous, should be construed against Universal, and that Universal should not be allowed to deduct distribution fees.
The jury awarded a total of $76.95 million. Burdge pared the award slightly, ordering a judgment in the amount of $35.34 million each to Foxcroft and Fairmount.
Wiley's Opinion
Wiley said that the word "photoplay," contrary to the plaintiffs' contention, is not ambiguous. He wrote:
"California courts have used 'photoplay' as a generic term synonymous with films and television episodes….
"[A] proper grasp of this contract means the Rider allowed Universal to take distribution fees when it distributed episodes of Columbo."
The justice went on to say:
"The new trial order was sound because the jury verdict relied on two legal errors. First, the court allowed the jury to interpret the contract, which was an error the trial court later and forthrightly acknowledged and, after the trial, sought to rectify. Second, the jury may have incorrectly interpreted the word photoplays to exclude episodes of Columbo."
Burdge "properly refused to give the studio the judgment outright," Wiley said, because substantial evidence supported the jury's verdict.
Prior to trial, Superior Court Judge David S. Cunningham III granted summary adjudication in favor of Universal on a cause of action for fraud, finding it time-barred. That must be reversed, Wiley said, explaining that "disputed fact questions plagued the statute of limitations issue."
At issue were profits from episodes that ran, first run, over a period of 35 years, from subsequent airings, and from home videos.
The late Peter Falk first appeared as the seemingly bumbling police lieutenant in "Prescription Murder," a made-for-TV movie that aired on NBC on Feb. 20, 1968. It was adapted by Link and Levinson from their stage play of that name. Another TV movie with Falk portraying Columbo, "Ransom for a Dead Man," was broadcast on NBC on March 1, 1971.
Columbo was then aired in a "wheel" format, alternating with other shows—initially "McCloud" and "Macmillan and Wife"—under the umbrella title of the "NBC Mystery Movie." Between and Sept. 15, 1971 and May 13, 1978, 45 episodes were shown on NBC.
Falk returned in his rumpled raincoat when the series was revived on ABC. Between Feb. 6, 1989 and Jan. 30, 2003, 24 specials were aired.
Under yesterday's remand, litigation over shares in Columbo's profits—estimated as totaling $600 million—returns to the Los Angeles Superior Court 54 years after the first episode was broadcast.
The case is Foxcroft Productions, Inc. v. Universal City Studios LLC, B303161.
Alton G. Burkhalter, Daniel J. Kessler, and Keith E. Butler of Burkhalter Kessler Clement & George teamed with Robert A. Olson and Alana H. Rotter of Greines, Martin, Stein & Richland in representing Foxcroft and Fairmount. Daniel M. Petrocelli and Timothy B. Heafner of O'Melveny & Myers and Robert N. Klieger and Rajan S. Trehan of Hueston Hennigan were the lawyers on appeal for Universal.
Copyright 2022, Metropolitan News Company