Page 1
Ninth Circuit:
Transgender Woman May Be Barred From Beauty Pageant
Majority Declares That Restricting Eligibility to Compete in Contest to 'Natural Born Females' Is Supported by First Amendment Right Against Compelled Speech; Dissenter Says Constitutional Issue Should Not Be Reached
By a MetNews Staff Writer
The Ninth U.S. Circuit Court of Appeals held yesterday, in a 2-1 opinion, that organizers of beauty pageants lawfully barred a transgender woman from competing in one of its events.
"We conclude that the district court was correct to grant the Pageant's motion for summary judgment, but reach this conclusion not under the First Amendment's protection of freedom of association," as Judge Michael W. Mosman of the District of Oregon did, "but rather under the First Amendment's protection against compelled speech," Circuit Judge Lawrence VanDyke wrote for the majority. Joining in his opinion was Senior Circuit Judge Carlos T. Bea.
Circuit Judge Susan P. Graber dissented.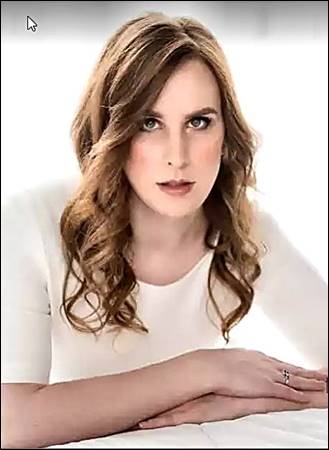 ANITA GREEN
Plaintiff/appellant
District Court's Ruling
The plaintiff, Anita Noelle Green—who was born a male and underwent a sex change operation—in 2019 competed in the Miss Montana contest and won the crown as Miss Elite Earth Oregon. That year, she was primed to compete in Miss United States of America, LLC's contest for the title of "Miss Oregon," but the organization returned her $195 entry fee when it learned she is transgender.
She sued under the Oregon Public Accommodations Act. Mosman, in his April 8, 2021 ruling, said that "Miss USA's free speech rights do not trump" that act "but its freedom-of-association rights do."
(Although Mosman referred consistently to the "Miss USA" pageant, that contest is separate from the Miss United States event.)
He explained that by "excluding Ms. Green and other transgender women from its pageant, Miss USA intends to send a message about its views on womanhood, that only 'natural born females,' as it defines that phrase, are to be considered female," and that in propagating that view "it quite clearly engages in expressive activity" and is thus an "expressive association."
Mosman declared that "the forced inclusion of Ms. Green would significantly affect Miss USA's ability to advocate its viewpoints on female identity and womanhood, which is the core expressive purpose of its pageants," and held "that Miss USA's interest in expressive association outweighs Oregon's interest in preventing gender-identity discrimination in places of public accommodation, as applied to the facts of this case."
VanDyke's Opinion
In the majority opinion, VanDyke did not reach the question of whether compelling the acceptance of Green as a contestant would violate Miss United States's associational rights. However, in a concurring opinion, he expressed the view that "the Pageant's association claim, like its free speech claim, is meritorious."
The majority opinion says:
"The Pageant would not be able to communicate 'the celebration of biological women' if it were forced to allow Green to participate….
"The First Amendment affords the Pageant the ability To voice this message, and to enforce its 'natural bom female' rule….
"Forcing the Pageant to accept Green as a participant would fundamentally alter the Pageant's expressive message in direct violation of the First Amendment."
VanDyke went on to say that "the Pageant's desired expression of who can be an 'ideal woman' would be suppressed and thereby transformed through the coercive power of the law" if the Oregon act were applied.
Eligibility Requirements
He pointed out that the pageant has various eligibility requirements, and just as it excludes someone such as Green who is transgender, it could bar an octogenarian, "a pregnant mother of five" or an ugly person. "In short, Miss United States of America expresses its message in part through whom it chooses as its contestants, and the First Amendment affords it the right to do so," he wrote.
VanDyke cited the U.S. Supreme Court's 1995 decision in Hurley v. Irish-American Gay, Lesbian, and Bisexual Group of Boston, in which it was determined that groups may determine what message they want to convey to the public through their activities. He said that "Hurley governs this case" and faulted Mosman for rejecting an application of it.
Graber's Dissent
Graber insisted in her dissent that the constitutional question was reached unnecessarily. Sje explained:
"The majority opinion marks a radical departure from the well-settled principle that we should consider non-constitutional grounds for decision before reaching constitutional issues—the doctrine of constitutional avoidance.1 After Defendant Miss United States of America, LLC, denied Plaintiff Anita Green's request to compete in an Oregon pageant on the ground that she is a transgender woman. Plaintiff brought a single state-law claim under the Oregon Public Accommodations Act ('OPAA'), invoking diversity jurisdiction. It is not clear on the present record whether the OPAA even applies to Defendant."
She continued:
"Without allowing discovery or briefing on that question, and without making any relevant findings, the district court assumed that the statute applies, held that the First Amendment precludes its application, and entered judgment for Defendant. In doing so, the court doubly erred. If the OPAA applies, Plaintiff must prevail. If the OPAA does not apply, Defendant must prevail, but the constitutional argument passes out of the picture. Unfortunately, the majority opinion repeats the same mistakes. I therefore respectfully but emphatically dissent."
Responds to Dissent
Scoffing at the dissent, VanDyke said in the majority opinion:
"[T]here is a reason that neither party, nor the numerous amici in this case, even hinted at the 'error' that the dissent identifies—it does not exist. Every day in jurisdictions across this country, courts assume answers to predicate questions to resolve claims on legal and constitutional grounds. Instead of utilizing this commonplace practice to work toward a just and speedy resolution of this case, the dissent proposes a radical expansion of the constitutional avoidance doctrine that would force the Pageant to continue operating under a siege of litigation irrespective of any constitutional protections."
He added:
"This runs directly counter to the First Amendment's right, not just to speak, but to be free of protracted speech-chilling litigation, which courts have repeatedly recognized in a variety of analogous contexts. Both the district court and our court have now concluded that the First Amendment prevents Green from forcing the Pageant to change its message by including Green. Expanding the constitutional avoidance doctrine to force the Pageant to engage in possibly years of additional, costly, and attention-diverting litigation before it can effectuate its constitutional rights would make a mockery of those rights."
The case is Green v. Miss United States of America, LLC, 21-35228.
Copyright 2022, Metropolitan News Company