Page 1
Veteran Attorney Robert S. Warren, 89, Dies
'Virtual' Memorial Service Will Be Online Next Week
By a MetNews Staff Writer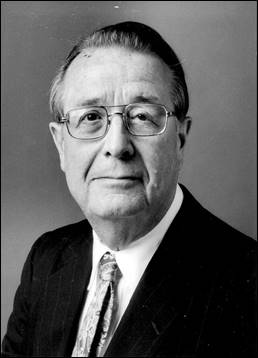 ROBERT S. WARREN
1931-2021
A "virtual, recorded service" for former Los Angeles Times legal counsel Robert S. Warren, a member of the law firm of Gibson, Dunn and Crutcher for 41 years and an attorney for 57 years, will go online next week.
Warren, 89, died at his home in San Marino on Feb. 13. His death was reported by the San Marino Tribune of Friday.
The service will be available starting at 1 p.m. on April 9 at:
https://smccpby.com/warren-memorial.
An in-person service is tentatively scheduled for Dec. 11.
In 1989, Warren received the Shattuck-Price Outstanding Lawyer Award, the Los Angeles County Bar Association's highest honor.
Ninth Circuit Award
The Ninth U.S. Circuit Court of Appeals's John P. Frank Award was bestowed on him in 2008, recognizing Warren as a lawyer who has "demonstrated outstanding character and integrity; dedication to the rule of law; proficiency as a trial and appellate lawyer; success in promoting collegiality among members of the bench and bar; and a lifetime of service to the federal courts of the Ninth Circuit." That award was presented at the Ninth Circuit Judicial Conference held July 28, 2008, in Sun Valley, Idaho.
At the time of the announcement of his selection to receive the award, Gail E. Lees, a partner at Gibson Dunn, called him the "go-to lawyer for the thorniest ethical questions" and Gibson Dunn partner, Bob Loewen said he had "never met a better lawyer."
Warren joined Gibson Dunn in 1959 and remained there until his semi-retirement in 2000. He was on the firm's Executive Committee from 1981 to 1996 and was, for several years, chair of the Hiring Committee.
Clients of his, in addition to the Los Angeles Times and Times-Mirror, included Lockheed, NBC, Dow Jones, and The Wall Street Journal.
Managing Partner Comments
In an announcement of Warren's death, Kenneth Doran, managing partner of Gibson Dunn, was quoted as saying:
"Bob's name will always be prominent on any list of our greatest trial lawyers of any generation. He was formidable in the courtroom. Bob was a 'complete lawyer' who mastered every aspect of the trade—painstaking preparation, excellent and persuasive writing, and extraordinary oral advocacy.
"He had an amazing memory, sharp wit, and folksy style. Like most great trial lawyers, Bob was a fabulous storyteller. He had a great sense of humor and a signature laugh."
Warren earned both his undergraduate and law degrees at USC. He was where he was associate editor of the law review and a member of the Order of the Coif.
Admitted to the State Bar on Dec. 19, 1956, he went on inactive status on Jan. 9, 2014.
Copyright 2021, Metropolitan News Company