Page 1
Ninth Circuit:
Deputy Not Entitled to Qualified Immunity in Action Over Shooting of Man With Hands Up
By a MetNews Staff Writer
The Ninth U.S. Circuit Court of Appeals yesterday reinstated an action brought by a man who was a domestic violence suspect and was shot in the shoulder by a Sacramento County sheriff's deputy as he emerged, with his hands up, from a closet.
District Court Judge John A. Mendez of the Eastern District of California granted summary judgment to the deputy, Nicholas Russell, Sacramento Sheriff Scott Jones, and the county based on qualified immunity. Reversal came in a memorandum opinion signed by Chief Judge Sidney Thomas, Senior Judge Richard R. Clifton, and Judge Michelle T. Friedland.
Deputies had been summoned by a woman who reported that Kenard Thomas, her ex-boyfriend, had come to her home in violation of a domestic violence restraining order. He left before four deputies arrived.
They went to an abandoned house he was known to frequent and searched for him. A deputy slid open a closet door and spotted him there.
Ninth Circuit's Opinion
The panel said:
"Viewing the evidence in the light most favorable to Thomas requires assuming that Russell shot Thomas while he was slowly emerging from a closet with his hands by his ears in response to police commands to show himself. Russell testified that the deputies gave Thomas multiple commands to come out of the closet and—presumably in response—Thomas came out. Thomas testified that he emerged 'calmly' and 'really slow[ly],' with his hands up and by his ears."
The judges continued:
"Given evidence that the room was lit, that Russell's weapon-mounted light was directed at Thomas, and that Thomas's hands were right by his face, a jury could reasonably conclude that Russell saw Thomas stepping out of the closet with his hands at his ears, apparently surrendering….It is undisputed that, when Thomas emerged. Russell immediately shot him. Viewing the record in the light most favorable to Thomas. Russell had little reason to believe Thomas might be armed with a gun. and the deputies were looking for him to serve a restraining order—not to arrest him for any crime, let alone a serious one."
'Clearly Established Law'
Under Thomas's version of what occurred—assumed to be true for purposes of summary judgment—qualified immunity is not applicable because the shooting was violative of "clearly established law," the judges concluded.
The opinion cites the Ninth Circuit's 2016 decision in A. K. H. v. City of Tustin which Friedland, at oral argument in Sacramento on Oct. 5, said is controlling. In that case, Judge William A. Fletcher quoted the U.S. Supreme Court as saying in a 1985 decision:
"A police officer may not seize an unarmed, nondangerous suspect by shooting him dead."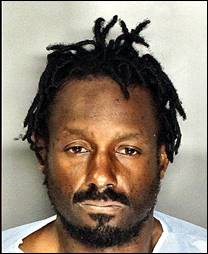 —Sacramento Sheriff's Department
KENARD THOMAS
Plaintiff
Oral Argument
The judges signaled at oral argument their intention to reverse, discerning triable issues of fact. Clifton told Sacramento attorney Carl L. Fessenden, who represented the defendants, that while his brief says that Thomas "quickly, unexpectedly, and furtively" emerged from a dark closet, the record shows that is "genuinely disputed."
Fessenden responded that from the deputies' viewpoint, on the day in June 2017:
"They're looking for a violent guy who hid from them, who concealed himself, and then stepped out of a closet without any warning, whatsoever—and he's with two or three feet when this happened."
Friedland queried:
"How is it unexpected when the officers just told him to come out of the closet."
The lawyer disputed that such occurred. He said there was a "general announcement":
"Sheriff's Department. Make yourself known."
Counsel for Thomas
Thomas's lawyer, Carter White of Sacramento, told the panel:
"It's undisputed that all Mr. Thomas had in his hand was a small, green Bic lighter which could not have been mistaken for a weapon. He made no furtive moves or shooter's stance."
Clinton asked White:
"If the Supreme Court says, 'Well, you got to be plainly incompetent not to get qualified immunity,' what here makes it to that 'plainly incompetent' standard?"
The attorney responded:
"If this shooting is allowed to stand, an officer can sheet anyone at any time. It is incompetence."
He added:
"It is not reasonable for an officer to perceive an immediate or otherwise harm."
The case is Thomas v. County of Sacramento, 20-16443.
Copyright 2021, Metropolitan News Company