Page 1
Superior Court Judges Perry, Tynan to Retire
By a MetNews Staff Writer
Robert Perry

Superior Court Judge

Michael Tynan

Superior Court Judge
Two veteran Los Angeles Superior Court judges, Robert J. Perry and Michael A. Tynan, are using up accrued vacation time and are nearing their official retirement dates.
Perry, 77, will retire effective March 5 and the last day as a judge for Tynan, 84, will be Friday.
Then-Gov. Pete Wilson appointed Perry to the Superior Court on Jan. 20, 1992, and he took the oath of office that same day. Tynan, on the other hand, gained office through election, winning a Nov. 6, 1984 run-off with then-Los Angeles Municipal Court Judge Rosemary Shumsky.
Perry, at the time of his appointment, was a member of the Los Angeles law firm of Epstein, Becker, Mulkeen & Green. He had been an assistant U.S. attorney for the Central District of California from 1973-76 and 1977-85.
Tynan was a Los Angeles Municipal Court judge when he was elected to the upper trial bench, winning with 58.10 percent of the vote. He was appointed to the Municipal Court on Feb. 19, 1981 by then-Gov. Jerry Brown.
At that time, he was a Los Angeles deputy public defender.
Perry earned his law degree from Loyola in 1972 and Tynan received his from the University of Southern California.
Both judges have been assigned to criminal courts, and each has handled high profile cases.
Tynan was the judge who presided over the trial of Richard Ramirez, the "Night Stalker" serial killer, and sentenced him to death in 1989. (With writ petitions pending, Ramirez died in prison of liver failure in 2013.)
In the 2008 book, "Meet Me for Murder," Don Lasseter and Ronald E. Bowers said of Perry:
"At age sixty-three, sporting a healthy thatch of nearly white hair and a trim build, his movements and articulate speech radiated the energy of someone twenty years younger….In private, beaming a friendly grin, he sometimes spoke of his efforts to write books or screenplays, or do manual labor in his avocado orchard. In the courtroom, though, he seldom smiled.
"Prosecutors like working in Judge Perry's court, since he keeps the process moving at a brisk pace. He seems to take pride in trying a case faster than any other judge in Los Angeles County. At times, he appears a little fanatical in ordering prosecutors to 'call your next witness,' as though an endless supply of them are queued up just outside his courtroom doors….
"Woe betide errant lawyers in Judge Perry's court. He isn't hesitant to reprimand prosecutors in front of everyone for imperfect scheduling and wasting the courts precious time. Veteran prosecutors have learned, after being chewed out by Perry, to have plenty of extra witnesses available. This method does increase the efficiency of the court and makes Judge Perry happy. At the same time, It is a great inconvenience for civilian and police witnesses who are cooling their heels sitting on uncomfortable hallway benches."
Homeless Court
Tynan, who founded the "Homeless Court" in 2000, is saluted on the "My Hero" website in these words:
"Many homeless people regularly receive tickets and fines for infractions such as sleeping in the park, panhandling or urinating in public. These fines add up and create a financial burden. It is especially frustrating to the homeless, particularly those who are trying to get off the streets and turn their lives around.
"Enter Judge Michael Tynan, a Los Angeles County Superior Court Judge who recognized this problem. Tynan found out about a pilot program in San Diego, where Judge Leo Valentine had started a so-called "Homeless Court" in 1999. Judge Valentine's unconventional court was a place where homeless veterans could have minor, nonviolent infractions erased from their records.
"Judge Tynan fought to bring a homeless court to Los Angeles County. He succeeded, and in November, 2000, the first homeless court was held on the streets of skid row, an area of Los Angeles known for its large street population. Judge Tynan literally takes his courtroom to the streets, holding sessions on street corners and in homeless shelters."
The posting goes on to say:
"Judge Tynan's will to help the homeless of Los Angeles County has helped make a difference for countless homeless men and women who were ready to change their way of life."
Robing Room
Despite the longevity of the service of each judge, each drew only one comment, each from a criminal defense lawyer, and each favorable, on the website, "The Robing Room."
It is said of Perry:
"Though once a knee-jerk zealot as an AUSA, Bob Perry has become an excellent down-the-middle judge. He is thoughtful and actually reads stuff that is cited to him. He can be a tad intemperate with both sides if they are late or unprepared, but otherwise he is absolutely first-rate."
A critique of Tynan says:
"Judge Tynan is one of the best judicial officers in the State. Notwithstanding his curmudgeon like exterior, he is truly a class act. Very knowledgeable and fair."
Neither judge responded to a request for comments.
Other upcoming official retirements of Los Angeles Superior Court judges are those of Ramona G. See, March 12; and Gary J. Ferrari and Anthony Mohr, March 19.
Today is the last actual day on the bench for Mohr, whose retirement has previously been made public.
Mohr's Retirement
He told the METNEWS:
"Choosing to retire is a bittersweet experience, because I've relished my 26 going on 27 years on the bench. (Municipal Court starting in June, 1994 until December 23, 1997, when Governor Wilson elevated me to the Superior Court.) But I couldn't turn down an opportunity that came my way.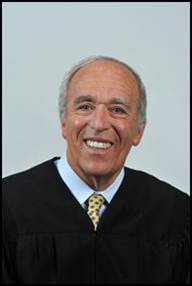 Anthony Mohr
Superior Court Judge
From now through June 2022, I'm going to be a fellow at Harvard University's Advanced Leadership Initiative. The ALI is an interfaculty Harvard initiative designed to help experienced persons solve some of society's most pressing issues. As part of the program, members of the cohort audit courses, participate in the core ALI seminar, and mentor and engage with students. At the end of year, we synthesize our learning to present a plan for social impact.
He went on to say:
"My goal on the Superior Court was to be a worker bee and try lots of cases. My fondest career memories center on the many interesting, and sometimes dramatic, cases I heard. One or two featured Perry Mason moments—a witness claiming one thing only to be flatly contradicted and conclusively proven to be a liar. Sometimes hearings offered humorous facts, and the challenge was not to break out laughing.
"On other occasions, what happened made me cry, but always later, in chambers or that night. Always, however, the challenge was to be fair, to refrain from judgment until all the evidence was in, to treat everybody equally, and sometimes to flip points of view and ask if I'd make the same ruling."
Mohr—the son of the late actor Gerald Mohr—served four terms on the Executive Committee of the Center for Judicial Education and Research and has taught courses for CJER and at the Judicial College. He was a member of the California Judges Association's Ethics Committee, which he chaired in 2015.
Last year, he was editor-in-chief of Gavel to Gavel, a magazine for Los Angeles Superior Court judges.
He served as a justice pro on the Court of Appeal for this district, for four months in 2009 and for five months in 2017-18. Los Angeles Superior Court Commissioner William McTaggart will officially retire effective March 30.
Copyright 2021, Metropolitan News Company