Page 1
Court of Appeal:
Improper Argument Requires Reversal of $14.4 Judgment
Yegan Says Award of Non-Economic Damages in Wrongful Death Case Must Fall Because Jurors Weren't Told to Determine Contributory Fault of Settling Defendants; Lawyer Said to Have Made 'Golden Rule' Argument
By a MetNews Staff Writer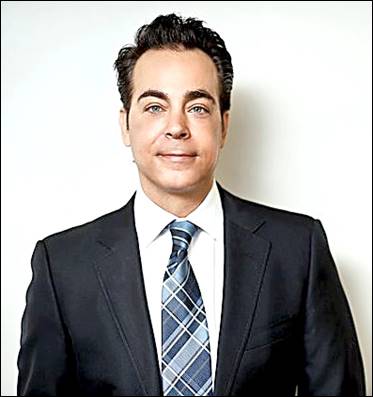 ARASH HOMAMPOUR
Trial Attorney
The Court of Appeal for this district yesterday axed a $14.4 million jury award in a wrongful death case based both on instructional error and conduct on the part of the plaintiff's attorney during argument to the jury which, the opinion said, amounted to "hitting below the belt."
However, the plaintiff's lawyer, Arash Homampour, whose office is in Sherman Oaks, insisted that the opinion, by Justice Kenneth Yegan of Div. Six, is confused as to the law and the facts.
The plaintiffs, Rodolfo Plascencia and Diocelina Trujillo, sued over the death of their daughter, Jocelyne Plascencia, 20. On April 19, 2014, she was driving her Toyota Camry east on Highway 126 when a car being driven by Anita Newcomb, a nurse, made a dangerous U-turn in front of her, causing her to swerve to the right, crashing into a tractor-trailer that had been illegally parked by defendant Charles Deese, an employee of defendant Flat Creek Transportation.
Jocelyne Plascencia was airlifted to a hospital where she died on May 24.
Newcomb had been leaving the parking lot next to Francisco's Fruits, and Deese had left his vehicle on the highway's shoulder while he went to purchase strawberries there.
The state, sued based on a dangerous condition on public property, settled for $1.5 million; Newcomb and the owner of the vehicle she drove settled for $115,000, Francisco's and MMFG, the owner of the adjacent parking lot, sued for premises liability, settled for $825,000. That left Deese and Flat Creek as the defendants at the trial in Ventura Superior Court.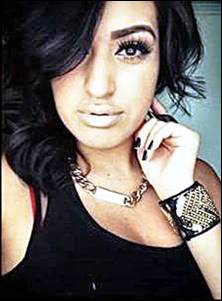 JOCELYNE PLASCENCIA
Decedent
Pared Award
A jury awarded $30 million, which was pared to $12 million based on Newcomb having been found 60 percent liable. However, Ventura Superior Court Judge Matthew P. Guasco tacked on $2.37 million in prejudgment interest because Deese and Flat Creek has spurned the plaintiff's $1 million statutory offer to compromise.
Reversal came as the result of Guasco having instructed the jury to consider only the comparative fault of Newcomb and of Deese and his employer. Yegan explained:
In personal injury and wrongful death actions, nonecononiic damages are governed by Proposition 51, which eliminated the perceived unfairness of imposing 'all the damage' on defendants who are 'found to share [only] a fraction of the fault.'…A defendant is liable only for the percentage of noneconomic damages that corresponds to his or her proportionate fault….Here, the jury was not permitted to consider the comparative fault of defendants who settled before trial."
Yegan saw no merit in the plaintiffs' proffered justification for Guasco's action: that the defendants, in discovery responses, identified only Newcomb as being responsible for the accident and that their responses were not expansive. The jurist said:
"No published opinion has stated that terse responses to contention interrogatories trump a Proposition 51 proportionate fault defense."
Argument to Jury
He went on to fault Homampour for his argument to the jury, saying that it violated an in limine ruling by Guasco that "plaintiffs will not argue that the jury should award wrongful death damages based on what jurors would feel they would want as compensation if they had suffered the loss." Yegan wrote:
"Respondents' attorney asked the jurors to '[j]ust imagine that is your daughter,' and to [imagine] 'that constant love and connection between you and your daughter,' and that 'your daughter is taken away.' Counsel argued that Jocelyne was like a hundred-million-dollar Picasso painting and to '[i]magine you have this Picasso of a human being.' 'She doesn't exist anymore.' "
Yegan also said Homampour improperly impugned the honesty of the defendant's counsel, declaring:
"Here, the Golden Rule argument and ad hominem attacks on defense counsel were designed to, and did, impugn the integrity of appellants' trial counsel. Cases should be decided upon the facts and the law only. Defense counsel did not lie and did not commit a fraud by exercising the right to trial."
He quoted the lawyer as saying of Deese: "You can't stone him to death," but that jurors "make him pay." Yegan reasoned:
The inference was that appellants' failure to settle the case had caused Jocelyne's parents grief or sorrow, none of which is recoverable in a wrongful death action."
Serious Misconduct
Yegan said "the misconduct was too serious to be cured by an objection and admonition," adding:
"The record leaves no doubt it was carefully contrived and calculated to arouse and inflame the jury to award a large verdict….The Golden Rule  argument that the jurors should 'imagine it was their daughter  that was taken away, and that appellants' trial attorney had lied and delayed settlement to commit a fraud was prejudicial and  requires reversal."
He quoted a 2015 Court of Appeal opinion in Martinez v. Department of Transportation, by Acting Presiding Justice William W. Bedsworth of the Fourth District's Div. Three, as saying:
"The law, like boxing, prohibits hitting below the belt. The basic rule forbids an attorney to pander to the prejudice, passion or sympathy of the jury."
He said that there was substantial evidence as to liability, but that a new trial must be held on damages.
Homampour's Comment
Homampour—who, along with Scott E. Boyer of his office and Claremont attorney Jeffrey I. Ehrlich was also counsel for the parents on appeal—said yesterday:
"While I respect the Court of Appeal's call, it is legally incorrect and the California Supreme Court should take review to both secure uniformity of decision and settle important questions of law."
He denied that there was a "Golden Rule" violation, saying that he advised jurors that they could not "imagine" the loss of one of their own loved ones. He provided a portion of the transcript where, after a conference at the bench, he clarified his remarks by saying:
"So one thing I—I want to make it very clear.
"When I use the word 'imagine,' you are not supposed to put yourself in the shoes of the family and say 'What would you want?' That's not the word 'imagine.'
" 'Imagine' is imagine their loss from their eyes. I want to make sure everyone is clear.
"The word 'imagine' just means look at and imagine what they are going through in terms of their loss. Okay?"
Homampour contended that the defendants forfeited any contention of misconduct by not having objected at the time.
He maintained that lawyers for the defendants "did attempt to mislead the jury" by claiming that Deese "didn't violate the standard of care and did nothing wrong." He noted that their expert, on cross- examination, "admitted that the driver did violate the standard of care and Defendant truck driver admitted that he had told Trucking Co.'s expert, in the presence of defense counsel, that there was no emergency when he went to buy strawberries and that he breached the standard of care by doing so."
Reversal Inappropriate
The attorney asserted that reversal based on Guasco not allowing jurors to consider the comparative fault of the state, the fruit stand operator and the parking lot owner was inappropriate, arguing:
"[I]t remains the law (and the Court of Appeal failed to address) that a party cannot raise contentions at trial that were not disclosed in their answers to contention interrogatories."
He said that Flat Creek twice said under oath that it did not attribute fault to anyone other than Newcomb.
"Further, it never made the requisite offer of proof," he said. "The concept that a party does not have a duty to unilaterally supplement its discovery responses is not applicable when it comes to legal contentions versus factual ones."
Homampour further commented:
"[T]he Court of Appeal should not have substituted its judgment for that of the trial court which denied Flat Creek's new trial motion finding that the $30 million award was fully supported by the evidence and was the product of what the court described as 'dispassionate reason by the jury, not whim, or passion, or prejudice.' $15 million to each parent for 36 years of the loss of their daughter's love and companionship is not excessive and other Courts of Appeal have found likewise."
The case is Plascencia v. Deese, B299142.
Pamela A. Palmer, David L. Brandon and Ryan C. McKim of the downtown Los Angeles firm of Clark Hill and Arthur Preciado and Arthur Javier Gutierrez of the Pasadena firm of Preciado & House represented the defendants.
Copyright 2021, Metropolitan News Company