Page 1
Services Set for Attorney Edvin E. Minassian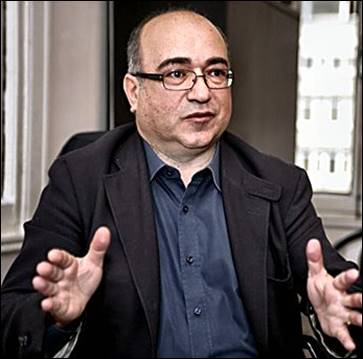 EDVIN E. MINASSIAN
1963-2021
By a MetNews Staff Writer
Services are set for Thursday for Glendale attorney Edvin Erdi Minassian, a former president and longtime board member of the Armenian Bar Association, a national organization headquartered in Los Angeles County.
The services will take place at St. Peter's Church on Sherman Way in Van Nuys at 10 a.m.
Minassian, who was a State Bar-certified specialist in workers' compensation, was a partner in Tennenhouse, Minassian & Adham.
Retired U.S. District Court Judge Dickran Tevrizian of the Central District of California said yesterday: "We will miss his voice, his reflection, his opinions and his participation in important matters affecting our local Armenian Community and Diaspora."
Los Angeles Superior Court Judge Zaven V. Sinanian remarked:
"Edvin was a good friend and a skilled diplomat. He was a visionary leader of the Armenian Bar Association. His untimely passing is a great loss for our community."
'Monumental Chasm'
Minassian, who succumbed to cancer on Tuesday, was hailed in an email the Armenian Bar Association sent to its members. It said that his death "will leave a monumental chasm in the Armenian diaspora," adding:
"If there was anyone who could bridge the gap between all the various organizations and personalities, it was Edvin. He was a peacemaker who would quietly move mountains.
"A conscious encyclopedia, Edvin could enlighten the most shrouded of minds with the meditations of Marcus Aurelius and predict future outcomes with crystal precision. A steadfast consigliere to the Armenian Bar Association, he was the wizard to whom the most brilliant of counselors would go to for guidance. But for those who knew him, his greatest attributes were affability and availability."
Intelligence, Cordiality
The email declared:
"We will cherish his unmatched intelligence, his conciliatory nature, his devotion to the Armenian Bar Association and the Armenian cause, and most of all his congenial friendship."
Minassian, who was born in Istanbul in 1963, was the chairman of the Board of Trustees of the Organization of Istanbul Armenians.
He earned his law degree from Loyola in 1990.
Surviving him are his mother, Aysel Minassian, his brother Bertan Minassian and his sister-in-law Tilda Minassian, and his nephews, Adrian Hayg and Andrew Hagop.
Copyright 2021, Metropolitan News Company