Page 1
Suit Alleging Supposed Sex-Enhancing Pills Are Ineffective Won't Be Revived—C.A.
Opinion Affirms Summary Judgment in Favor of Defendant, Saying That Evidence in Support of Putative Class Action Boiled Down to Plaintiff's Assertion That Product Didn't Work for Him
By a MetNews Staff Writer
Summary judgment was properly granted in favor of a Los Angeles company that manufactures a supplement for men to boost sexual performance because the plaintiff, in a putative nationwide class action—once his expert's pronouncements were discarded as useless—had nothing to go on in asserting a violation of consumer protection statutes other than his own assertion that the product didn't work for him, the Court of Appeal has declared.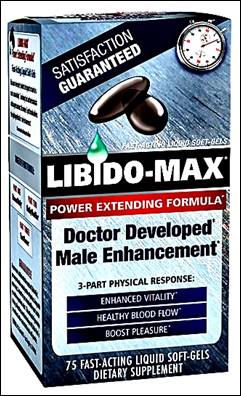 Depicted above is a box containing a product the efficacy of which was challenged in a Los Angeles Superior Court putative class action. The Court of Appeal held Monday that summary judgment was properly ordered in favor of the defendant/manufacturer because an expert's view that the product is inefficacious was inadmissible, under the circumstances, as the trial court judge had ruled, and evidence that the plaintiff was not personally benefitted by the product was insufficient to create a triable issue of fact because uselessness to the general public was alleged.
That, the court said, was not enough for the action to proceed.
Div. Seven of this district, in an opinion by Los Angeles Superior Court Judge Tony L. Richardson, sitting on assignment, on Monday affirmed the torpedoing of an action brought by a San Diego resident, Ryan Vigil, against Applied Nutrition, Inc., maker of Libido-Max, which it identifies as a "Doctor Developed Male Enhancement."
Vigil contended that he and his girlfriend have sex three or four times a week; they wanted to "go above and beyond" in their encounters; that he bought an $18 bottle of Libido-Max, took it for two or three weeks, and discerned no benefit.
He said in his complaint that "Plaintiff would not have purchased Libido-Max had he known that the product does not provide the represented enhanced sexual performance and enjoyment," that he did not receive the advertised " 'fast-acting' benefits," and "did not receive benefits at all."
Los Angeles Superior Court Judge Carolyn Kuhl granted summary judgment after holding that the defendant made an adequate showing that Vigil lacked evidence of false advertising on its part and, with the burden shifted to him, failed to demonstrate that there were triable issues of fact. She essentially wiped out his attempted showing by excluding declarations and deposition testimony by his expert, Dr. Bill J. Gurley, as inadmissible.
In arguing that Gurley's conclusions had to be considered, Vigil cited the 2016 opinion by Div. Four of this district's Court of Appeal in Davis v. Honeywell International, Inc. It was held there that if an expert's opinion "is based on materials on which the expert may reasonably rely in forming the opinion, and flows in a reasoned chain of logic from those materials rather than from speculation or conjecture, the opinion may pass, even though the trial court or other experts disagree with its conclusion or the methods and materials used to reach it."
Kuhl remarked:
"Here, however, the 'reasoned chain of logic' is broken when Dr. Gurley finds that a particular amount of an ingredient is too low to show a positive effect based on no reasoning other than the fact that a positive effect was determined to exist at a higher level."
No Scientific Support
Agreeing, Richardson wrote:
"Dr. Gurley provided no scientific support for his conclusion the ingredients proven to be effective at higher doses would not be effective at lower levels."
He noted:
"Dr. Gurley also admitted he did not know whether the combined ingredients in Libido-Max have synergistic effects, but he conceded they may. In fact, Dr. Gurley admitted that in one of the studies upon which he relied combining L-Arginine and yohimbine caused a greater increase in penile blood flow than when the ingredients were administered separately. Yet, when he was asked if he an opinion as to the lowest dose of L-Arginine and yohimbine that could be combined to increase penile blood flow, Dr. Gurley could not offer an opinion concerning where the dose-response would cut off."
Richardson observed that without Gurley's opinion unheeded, "Vigil had no evidence to offer" to establish false advertising.
Plaintiff's Own Testimony
Arguing to the contrary, Vigil pointed out that aside from Gurley's rejected testimony, he had recounted his own unfavorable experience with Libido-Max in a deposition and discovery responses, thus creating a triable issue of fact as to whether the product provides benefits. Richardson responded:
"Libido-Max's effect on Vigil alone, however, is not tantamount to proof that it cannot fulfill its advertised claims to consumers generally. The fact Vigil did not present testimony from others to counteract Applied Nutrition's submission of favorable customer testimonials is also telling."
The case is Vigil v. Applied Nutrition, B292530.
The Court of Appeal has maintained under seal, documents revealing the precise formula of Libido-Max, declaring it to be proprietary.
Copyright 2021, Metropolitan News Company