Page 1
<![if !vml]>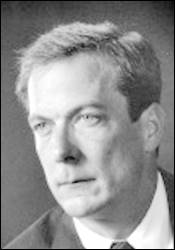 <![endif]>
JOSEPH LANE
1952-2021
The Court of Appeal for this district yesterday announced the death of its former clerk/executive officer Joseph Lane.
He died Tuesday after a brief battle with cancer.
Lane, who was 69, served in the Clerk's Office for 39 years. He was chief deputy in 1988 and was appointed as head of the office in January 1992, retiring on Sept. 14, 2018.
Lane had served as president of the California Appellate Court Clerks Association and the National Conference of Appellate Court Clerks and, from 1996-99, was an advisory member of the Judicial Council of California.
Administrative Presiding Justice Elwood Lui remarked:
"The entire court family, particularly those in the second district are sadden by the death of our former colleague and friend. He served the court for nearly four decades, keeping us up with changes in court administration and helping to steer us in the right direction. We mourn his loss and send our sympathies to his family."
A memorial service will be held at a later date, the court advised.
Copyright 2021, Metropolitan News Company