Page 1
Ninth Circuit:
Judge Has Immunity Even If He Authorized Excessive Force
By a MetNews Staff Writer
U.S. District Court Judge Otis Wright II is shielded by judicial immunity even if he commissioned marshal's deputies to apply excessive force on attorney Caree Harper, as she claims, after he ordered her jailed based on his finding that she was in civil contempt, the Ninth U.S. Circuit Court of Appeals has held.
Its memorandum opinion was filed Thursday. Signing it were Chief Judge Sidney Thomas, Judge M. Margaret McKeown, and Senior Judge Michael Daly Hawkins.
The opinion affirms an order by District Court Judge R. Gary Klausner dismissing Harper's action without leave to amend. Neither exception to judicial immunity—lack of jurisdiction or commission of a nonjudicial act—applies, the judges found.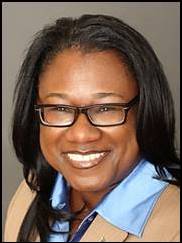 CAREE HARPER
Attorney
Size of Fees
Giving rise to Harper's lawsuit was what occurred at a status conference held before Wright on March 2, 2015. The judge was concerned over the size of the attorney fees garnered by Harper (purportedly 42 percent) in a case in which she had obtained a $1.5 million settlement from the California Highway Patrol based on an officer's beating of a great-grandmother who was found walking barefoot on a freeway, and Harper declined to answer some of his questions, citing the attorney-client privilege.
The minute order reads:
"Ms. Harper refused To answer the court's questions and the Court ordered her detained for contempt of court 18 USC 401. She will remain in custody until such time she is willing to answer the Court's questions."
Her complaint against Wright alleges:
"Plaintiff...was unexpectedly berated and repeatedly asked questions that triggered attorney/client privilege objections. Plaintiff requested counsel and requested that she be allowed to leave. Both requests were denied. Plaintiff alerted the court that she was having chest pains, and his response was to make hand gestures and that triggered multiple US Marshals and blue jackets [security guards] to forcefully and physically seized Plaintiff. Plaintiff screamed in pain as the group of 6-8 officers violently wrenched her aims behind her back. At this point the Defendant Judge stood from the bench, pointed, clapped and laughed at the Plaintiff. Plaintiff yelled out about the use of force being administered as one short smirking White male deputy pointed a Taser in the Plaintiffs face. Plaintiff had previously cleared security and at no time did she present a physical threat to anyone. Plaintiff was denied immediate medical care even after advising the sadistic judge and aggressive deputies of her medical conditions and chest pains."
The pleading goes on to say:
"The [U.S. Marshals Service] denied Plaintiff of medical care for several hours and was threatening when she inquired as to when she would be treated. The Plaintiff was eventually admitted to a local hospital several hours later where she was continuously handcuffed to a gurney and subjected to several frightening tests. One of which simulated a panic attack with the use of intravenous drugs.
"….Once the Defendant Judge learned that Plaintiff had not spent the first night in the federal jail, he refused to allow her to be released, and instead maliciously ordered her booked into the Metropolitan Detention Center the second night."
Harper answered the judge's questions two days later and was released.
Brags of Action
The complaint alleges:
"On March 18, 2015, the Defendant Judge later explained to an open courtroom that he intended to make 'an example' out of the plaintiff. The Defendant Judge bragged about his treatment of the Plaintiff and about how nothing could be done to him because he has a lifetime appointment on the bench. Defendant stated that Plaintiff 'exploited' her client because of the unconfirmed fee he believes Plaintiff charged." Harper—who was an unsuccessful candidate for the Los Angeles Superior Court, coming in third in the March 3 primary—contended that Wright was not covered by judicial immunity because the case brought against the Highway Patrol had been dismissed and because authorizing excessive force is not a judicial act. Thursday's opinion says:
"First, Judge Wright acted within his jurisdiction during this status conference. The conference related to settlement issues and was held during the 90-day period of the court's retained jurisdiction, on which the parties conditioned their stipulated case dismissal. Second. Judge Wright's specific action, exercising his contempt power, was judicial in nature….That Judge Wright allegedly instructed the U.S. Marshals to use excessive force and jeered at Plaintiff does not change that result, as the inquiry into the applicability of judicial immunity focuses on 'the nature and function of the act, not the act itself.'
In support of the last proposition, the U.S. Supreme Court's 1991 decision in Mireles v. Waco was cited. There, then-Los Angeles Deputy Public Defender (now deceased) alleged that then-Los Angeles Superior Court Judge Raymond Mireles (now retired) had officers "forcibly and with excessive force seize and bring plaintiff into his courtroom" when he failed to show up for the calendar call. Judicial immunity was held to apply.
Harper said Friday of the ruling:
"I think it's more than fair considering the record the appellate court was stuck with."
She added: "As to Judge Wright getting away with egging on excessive force on an unarmed attorney in court to torture answers out of and then denying medical attention? I will file another judicial misconduct complaint. It is unfortunate that maybe someone will have to die to pierce "judicial immunity" when it is so clearly being used as a weapon not a shield. "There is videotaped evidence of this excessive force in the courtroom."
The case is Harper v. Wright, 19-55915.
Copyright 2021, Metropolitan News Company