Page 1
Judge Kevin C. Brazile Under Consideration For Appointment to Court of Appeal
By a MetNews Staff Writer
Los Angeles Superior Court Judge C. Brazile, known for his affability and deft leadership as presiding judge when the court faced daunting challenges caused by the outbreak of the COVID-19 pandemic, is under consideration for appointment to the Court of Appeal for this district, the METNEWS has learned.
<![if !vml]>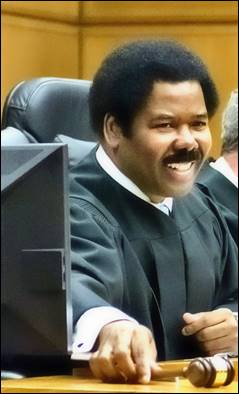 <![endif]>
KEVIN C. BRAZILE
Superior Court Judge
Brazile confirmed Friday that he is seeking to be named to one of the three associate justice vacancies in Los Angeles.
He was appointed to his present post in 2002 by then-Gov. Gray Davis and was elected by colleagues as assistant presiding judge for 2017 and 2018. He ran without opposition for 2019/2020 presiding judge. The jurist, 62, is presently a member of the Judicial Council, on which he previously served in 2017-18. An alumnus of the UCLA Law School, Brazile was a Los Angeles deputy county counsel from 1984-2002. If appointed, Brazile will be the second member of the Second District Court of Appeal who has served as Los Angeles Superior Court presiding judge. Lee Smalley Edmon, the presiding justice of Div. Three since 2014, headed the Superior Court in 2011 and 2012.
Former Los Angeles Superior Court presiding judges who have been appointed to the Court of Appeal over the past 50 years have been Donald R. Wright (now deceased), who sat in Div. Two from 1968-70 (and then served as Californiaís chief justice); Jack Goertzen (also deceased), who served in Div. Four from 1988-91; and Robert Mallano, an associate justice in Div. One from 2000-08 and its presiding justice from 2008-14.
Associate justice vacancies exist in the Court of Appeal for this district in Div. One, as the result of the removal of Jeffrey Johnson by the Commission on Judicial Performance; in Div. Three, caused by the retirement of Halim Dhanidina; and in Div. Seven, in light of the retirement of Laurie Zelon. Also, the post of presiding justice has been open since the retirement of Tricia Bigalow.
Among those known to be vying for appointmernts are Court of Appeal Justice Frank J. Menetrez of the Fourth Districtís Div. Two who wants a transfer to Los Angeles and former Los Angeles County Bar Association President Rex Heinke, 71.
Copyright 2021, Metropolitan News Company