Page 1
Presiding Justice Tricia A. Bigelow to Retire
By a MetNews Staff Writer
Court of Appeal Presiding Justice Tricia Bigelow of this district's Div. Eight has slated her retirement from the bench, the jurist announced yesterday in an email to colleagues.
Bigelow said:
"After 35 years of public service for the State of California, I have decided to submit my letter of resignation to the Governor. My last day with the court will be June 30, 2021. This was not an easy decision, but I am certain it is the right time for me to move on to the next stage of my life and pursue new challenges. Working with each of you has been an immense pleasure and a true privilege.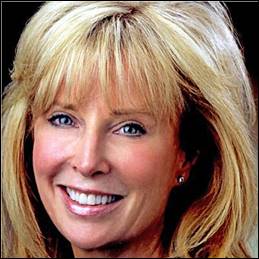 TRICIA A. BIGELOW
Presiding Justice
"Though I leave my work with the state, I am taking your friendships with me and hope to keep in touch. I intend to remain active in the Los Angeles legal community, so this is certainly not a goodbye."
Bigelow, 60, has been at her present post since February 2010. She was an associate justice in that division for a year-and-a-half before that.
Prior to her appointment to the Los Angeles Municipal Court in 1995, Bigelow was a California deputy attorney general, assigned to the Criminal Division, and was cross-designated as a Los Angeles deputy district attorney.
She was elevated to the Los Angeles Superior Court in 1998.
Through her attorney, Bigelow, who is married, recently accused Erika Jayne of television's "Real Housewives" of maligning her by publicly portraying her long-ago romance with Tom Girardi—Jayne's estranged husband—as something that is current.
Her attorney, Alan Jackson, said in a statement:
"She was personal friends with Tom Girardi for many years before her marriage, and at one brief point that friendship grew into a dating relationship. That relationship ended long before she met her husband.
"At no time has Justice Bigelow violated any canon of judicial ethics. Indeed, she takes great pride in her decades-long record of integrity, impartiality and independence on the bench."
The jurist's father, M. Ross Bigelow, now deceased, was a judge of the Los Angeles Superior Court from 1973-88.
Copyright 2021, Metropolitan News Company