Page 1
Court of Appeal:
DVPA Petitioner Might Be Liable for Foe's Attorney Fees
Citing Family Code Provision, Opinion Links Action Over Alleged Cyberstalking to Paternity Case
By a MetNews Staff Writer
The First District Court of Appeal has held that a father who has sole custody of his son and is seeking a domestic violence restraining order against the mother of the child based on her alleged cyberstalking of him might have to pay the woman's attorney fees because she is contesting in the action previous custody and visitation orders.
A San Francisco Superior Court must consider, on remand, whether payment by the father of attorney fees may appropriately be ordered under a provision of the Uniform Parentage Act ("UPA") which, the appeals court noted, provided the basis for an earlier Los Angeles Superior Court action to establish paternity. The current proceeding, though brought under the under the Domestic Violence Prevention Act ("DVPA"), and the one in Los Angeles are linked, the opinion declares, because the San Francisco court is relying on the determination of paternity in the prior action and because custody and visitation could have been adjudicated in that action, though they weren't.
Monday's opinion by Acting Presiding Justice Stuart R. Pollak of Div. Four marks a victory for Kailin Wang, who represented herself. She has been on a losing streak in litigation in three states with Christoffer Stanford Thygesen, the father of her child, and son of multi-millionaire Allan Thygesen who is president of Americas at Google which handles Google's advertising business in North and South America.
<![if !vml]>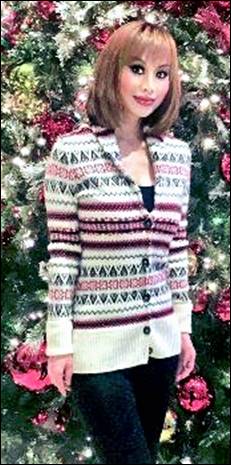 <![endif]>
KAILIN WANG
mother
Multi-State Litigation
Proceedings have taken place in Utah, where Wang, 38, resides and sought to block enforcement of a California custody order; California where Thygesen, 28, lives and where the two twice had casual sex during her vacation in March 2018; and in New York where Wang temporarily resided and brought a second paternity action against the younger Thygesen. The woman was declared a vexatious litigant by San Francisco Superior Court Judge Monica F. Wiley last Jan. 5.
Wang was arrested in San Francisco on Oct. 17, 2019, on felony cyberstalking charges which appear to be pending. Wiley terminated in-person visitation rights for Wang on July 30.
On Monday, she proclaimed her victory in the Court of Appeal on her Twitter page, providing a link to a Facebook posting saying: "Against all odds, pro per family court litigant and mom Kailin Wang has out-lawyered attorney Michelene Insalaco, a partner at the prominent San Francisco family law firm Sucherman-Insalac," and retweeting this message from an adherent to her cause:
Chesa Boudin is the San Francisco district attorney.
<![if !vml]>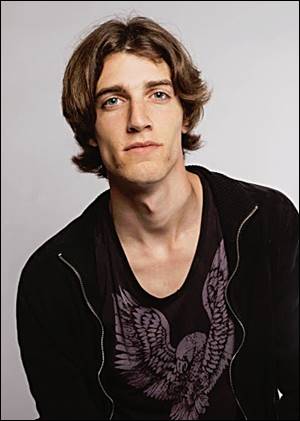 <![endif]>
CHRISTOFFER THYGESEN
father
Pollak's Opinion
In his opinion reversing Wiley's order denying attorney fees, Pollak relied on Family Code §7605(a), a part of the UPA, which says:
"In any proceeding to establish physical or legal custody of a child or a visitation order under this part, and in any proceeding subsequent to entry of a related judgment, the court shall ensure that each party has access to legal representation to preserve each party's rights by ordering, if necessary based on the income and needs assessments, one party, except a government entity, to pay to the other party, or to the other party's attorney, whatever amount is reasonably necessary for attorney's fees and for the cost of maintaining or defending the proceeding during the pendency of the proceeding."
Wiley had found that section to be inapplicable because the suit under the UPA, instituted by the Los Angeles County Department of Children and Family Services ("DCFS") to determine paternity, in response to Wang's quest for child support, had ended in a final judgment and "has never been consolidated with the within action."
Finding a connection between the UPA action in Los Angeles and the DVPA suit in San Francisco, Pollak wrote:
"[T]his domestic violence action has become the proceeding in which custody of the parties' son is being determined. At present, mother—proceeding in propria persona—claims to be unable to afford counsel to counteract what she perceives as a well-financed effort to deprive her of custody and visitation of her son….The focus on the best interests of the child in custody disputes remains true even when one parent is alleged to have engaged in domestic violence.
"Because the trial court did not exercise its discretion to consider mother's request under section 7605, subdivision (a), remand is necessary for the court to determine whether an award of fees and costs is justified under that section, using appropriate criteria."
Los Angeles Action
Wang sought the aid of the DCFS after Thygesen repudiated any obligation to provide support for the baby, saying in an electronic message:
"Sorry about your case. I wish I could help...unfortunately I'm just a 25 year old that's never been in a relationship trying to not get disowned by my parents and be on the hook for 18 years...I can't help…."
The DCFS action was filed on Dec. 11, 2018.
Proceedings were held before Superior Court Judge Frank W. Chen. In the end, paternity was established through blood tests and there was a stipulated judgment.
Thygesen brought his action in San Francisco for a domestic violence restraining order on Feb. 15, 2019.
The case is C.T. v. K.W, 2021 S.O.S. 6200.
Wang commented in an email:
"Family Court is Corrupt. 4 attorneys against 1 Pro Per….
"There may be some hope down the road, for us Pro Pers, against all odds, Pro Per, Vex Lit, Woman, it's like 3 strikes and then some."
Anonymity Accorded
Although Pollak referred to the parties by their initials in Monday's opinion, they have been publicly identified in other litigation by their full names, including a June 29 unpublished opinion by Pollak. That opinion reverses an order by Wiley finding that Utah is the child's home state and that proceedings between Wang and Thygesen must be moved there.
Pollak wrote:
"In this custody dispute between Christoffer Stanford Thygesen (father) and Kailin Wang (mother), father appeals an order finding that the child's home state under the Uniform Child Custody Jurisdiction and Enforcement Act (UCCJEA), Family Code section 3400 et seq., is Utah….We conclude that the trial court's initial jurisdictional finding under the UCCJEA was binding on mother under section 3406 so that the court erred in considering mother's subsequent untimely objection to jurisdiction."
In a footnote in the opinion filed Monday, Pollak cited that case, in brackets, as "C.T. v. K.W," A158691. The actual caption is Thygesen v. Wang.
Although California Rules of Court, rule 8.90 recognizes that opinions might use initials of "protected persons in domestic violence-prevention proceedings," the alleged aggressor would not be a "protected person." In any event, the rule is not mandatory, presenting only "guidance on the use of names in appellate court opinions," listing circumstances where "the reviewing court should consider" concealing identities.
The rule does not consider whether there should be concealment in circumstances where the full names are matters of public record or the identities are recognizable through news coverage.
Other Opinions
Use of the initials of parties who have litigated in a superior court in their full names has become increasingly common. Yesterday, the Fifth District issued an unpublished opinion using the caption, S.B. v. B.J. (in No. F080482).
"S.B." (Syron Delfonzo Butler II) appealed from an order pursuant to Code of Civil Procedure §473(b) setting aside a default judgment against "B.J." (Brandi Nichole Junious). The Fifth District affirmed in a "By the Court" opinion because relief was mandatory in light of an attorney's affidavit of fault having been filed.
The parties had litigated in the Kern Superior Court using their actual names. Likewise, they have litigated in the Los Angeles Superior Court, in the courtroom of Judge Anne K. Richardson, under their true names.
Last Jan. 19, Div. Four of the Court of Appeal for this district filed an opinion in Junious v. Butler, B299525. On Feb. 9, it issued an order saying: "Appellant's motion to seal, expunge, or replace the parties' full names with their initials is granted, and the opinion is modified as follows (replace pages 1-7)."
It was held in the unpublished opinion that Butler "forfeited [his] contentions for the failure to provide an adequate record on appeal."
Second Opinion
Ironically, the Fifth District, right after filing its opinion yesterday in S.B. v. B.J., filed another opinion that was not certified for publication dealing with the same parties, labeling it Butler v. Junious (No. F080954).
That the parties were the same was unmistakable from the facts.
The couple had lived in Los Angeles and had three children. They were never married.
Butler moved to Bakersfield with the oldest child; Junious remained in Los Angeles.
On Junious's motion, the Kern Superior Court dismissed a parentage action Butler had filed. The Court of Appeal yesterday said, in a per curium opinion:
"To raise a valid challenge to the trial court's decision, Butler had to demonstrate that, viewing all the circumstances in favor of the decision, no judge reasonably could have made such a decision….Yet Butler fails to challenge the heart of the trial court's decision: this case has more to do with Los Angeles County than Kern County. We therefore affirm."
Copyright 2021, Metropolitan News Company