Friday, February 28, 2020
Page 6
JUDICIAL ELECTIONS I Los Angeles Superior Court Office No. 72
Educator, Prosecutor, Immigration Attorney Do Battle
By ROGER M. GRACE, Editor
The candidates seeking Office No. 72 and their respective ballot designations are Myanna Dellinger, "Law Professor/Attorney," Robert F. Jacobs, "Attorney at Law," and Steve Morgan, "Deputy District Attorney, County of Los Angeles."
Dellinger is an associate professor of law at the University of South Dakota and Jacobs is a Santa Fe Springs immigration and criminal defense attorney.
Results in the two most recent judicial elections have shown that voting trends in recent decades are simply not reliable indicators of what outcomes should be expected in current bouts for judgeships. However, if past trends are, nonetheless, utilized in making prognostications, a three-way race with two males and one female would indicate a strong prospect of a run-off, with the woman being one of the contenders. If it remains this year that a prosecutor has an election advantage (which might not be so), Dellinger and Morgan will face each other in November.
Aside from Dellinger's campaign advantage of being a female, the word "Professor" arguably beefs up the designation—though there have been instances where it proved ineffective.
Jacobs suffers the campaign detriment of having the weakest of the designations. He wanted to use the description of "Attorney/Immigration Advocate" but that was declared by the Registrar-Recorder's Office not to be in compliance with election law requirements.
However, Jacobs does have a campaign benefit: his wife, Lillian Vega Jacobs, is a judge of the Superior Court, facilitating his efforts to garner support. He has the endorsements of 50 judges of the Superior Court. His committee (according to its reports, through the latest one, filed this month) secured monetary contributions from judges and lawyers amounting to $94,310.78—and that, added to the $153,000 the candidate loaned his committee, amounts to $181,748, of which $105,656.35 has been spent.
Campaign finances of the other two candidates (as stated in their latest reports) are lower.
Dellinger and her husband have, collectively, loaned $40,000 to the campaign committee, which has taken in $18,682.80 in contributions, mostly from the Dellingers, totaling an intake of $58,682.8. It has spent $94,310.78.
Morgan's committee has received contributions that add up to $103,040.66, predominantly comprised of donations from within the Los Angeles legal community. Expenditures amount to $63,040.66.
Dellinger, 53, received her law degree from the University of Oregon; Jacobs, 48, was awarded his by Marquette University; and Morgan, 41, obtained his from the University of Hawaii.
MYANNA DELLINGER
Immigrant From Denmark Says Lack of Experience in Court Is Not a Drawback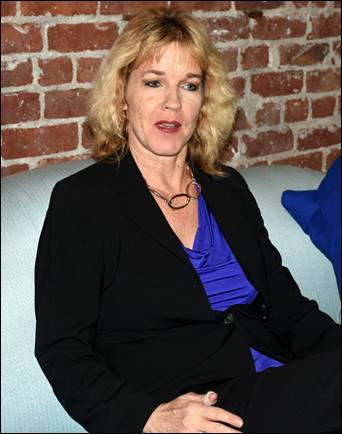 DELLINGER
Myanna Dellinger has never tried a case.
While she has not experienced the practice of law, she says, she does have a knowledge of judging cases, having worked for jurists, participating in the deciding of cases. And, she maintains, her role as an associate law professor is much like that of a bench officer.
"Working with judges, I was a part of hundreds and hundreds of cases," Dellinger, who was born in Denmark and came to the United States at age 30, remarks.
In 2007, she was an extern for U.S. District Court Judge S. James Otero of the U.S. District Court for the Central District of California, providing proposed judicial orders in 22 cases and editing proposed orders prepared by law clerks. That summer, Dellinger was an intern in Bonn at the United Nations Framework Convention for Climate Change, conducting research and writing memoranda on matters relating to international law.
The following year, she graduated from law school in Oregon, first in her class of 181 students. She was at that time nearing her 40th birthday, about to enter a new career after years of teaching and running an agency staffed by language interpreters.
In 2008-09, Dellinger drafted orders and wrote opinions, in both criminal and civil cases, for a judge of the United States Virgin Islands Superior Court, and in 2009-10, wrote published and memorandum opinions for Ninth U.S. Circuit Court of Appeals Judge Procter Hug Jr. (now deceased) and reviewed drafts by other law clerks.
Though admitted to the State Bar on Dec. 1, 2009, she determined that she did not want to practice law.
"I'm not an advocate," she explains.
"I want to seek the truth."
Similarity of Role
Teaching law appealed to her. And that role, Dellinger says, resembles what a judge does.
It entails, she points out, "knowing how to move things along, when I need to, knowing how to close things down, when I need to" and realizing when she should "research the law a little bit more."
She adds:
"I'm educating the students like a judge would be educating or talking to the attorneys in court."
A teacher, like a judge, should not be an advocate, she says.
Faculty Member
Dellinger became a visiting assistant professor of law at Whittier Law School in Costa Mesa in 2010-2011, and in 2011 joined the faculty at Western State College of Law in Fullerton as an assistant professor of law and director of the Research Institute for Global Justice. She was promoted to the post of an associate professor in 2014, and was eligible for tenure the following year.
However, Dellinger was souring on Western State. She saw an "ethical problem" in being a part of a school that was "taking a lot of money from young people at a time when our law school had a decreasing bar passage rate," the educator recounts.
Law schools in Los Angeles were not hiring at the time, she says, and the University of South Dakota ("USD") School of Law "had an opening." The dean recruited her for the 2015-16 academic year.
Her husband remained here—where they own the historic fairytale-like Egasse-Braasch House, a City of Los Angeles historic cultural monument, in Eagle Rock—and she went off to the Mount Rushmore State, typically returning to Los Angeles on a Thursday and flying back on Sunday.
Blogger's Comments
A blogger on thefacultylounge.org, David J.R. Frakt, a Florida lawyer and former Western State associate professor, wrote:
"Since arriving at USD, Myanna has continued to thrive. She has published four highly-regarded law review articles since joining the faculty there, and has consistently received outstanding teaching evaluations. In 2016, she received a Fulbright Fellowship to the Institute for Advanced Sustainability Studies in Potsdam, Germany. She is highly involved in service to the school, the community and the broader profession and has brought significant positive attention to the school."
But all did not go well for Dellinger at USD. As Frakt tells it:
"Myanna's problems started in her second year at the law school. In 2016, Jim Moran, the Provost and Vice President of Academic Affairs, initiated an effort to strip Myanna of her title as Associate Professor and demote her to Assistant Professor. The Provost apparently objected to the law school offering a lateral appointment as Associate Professor to Myanna without his prior approval, even though it was clearly within the Dean's authority to do so, and the appointment was approved by the University President. Myanna was forced to hire a local attorney, at considerable expense, to defend herself against that blatant attempt to breach her contract. Ultimately, she was successful in retaining her title, but it became clear that the Provost would do everything within his power to prevent her from getting tenure in a timely fashion."
Brings Lawsuit
Dellinger, who automatically became a member of the State Bar of South Dakota by virtue of her law school post, and Frakt, who contemporaneously sought status as counsel pro hac vice, brought an action for declaratory relief in South Dakota's First Judicial Circuit Court. They sought to establish Dellinger's eligibility for tenure based on her previous service at accredited schools in California, coupled with the alleged representation to her, in signing her up, that the experience would be carried over.
She raised $600 via a gofundme.com appeal, to be applied to litigation costs.
Within 12 hours of suing—on March 12, 2018—the then-provost acquiesced and agreed to process Dellinger's application for tenure. In May of that year, the Board of Regents granted Dellinger tenure.
She related Wednesday night that she has received "the happy news that I was just promoted to full professor of law."
Controversy Stirred
Dellinger has authored numerous articles for law reviews and other scholarly journals. One of her writings was published in 2016 in the "Columbia Journal of Environmental Law"—a periodical that would not normally draw the attention of nonlawyer denizens of South Dakota. But this article, titled "Trophy Hunting Contracts: Unenforceable for Reasons of Public Policy," caused a hullabaloo there, a region where big game hunting is popular.
It begins:
"Cecil the Lion. The name speaks for itself: famed alpha male lion lured outside a Zimbabwean national park to be shot for 'sport' by American dentist Walter Palmer in the summer of 2015. Palmer reportedly shot Cecil with a crossbow, then stalked the lion for forty hours before finally killing and beheading it. Palmer reportedly paid over fifty thousand U.S. dollars to a local hunting guide and landowner for the hunt."
Dellinger goes on to make the point:
"Contracts that are considered 'unsavory,' 'undesirable,' 'at war with the interests of society,' or 'in conflict with the morals of the time' may be declared unenforceable for reasons of public policy regardless of whether or not any underlying legislation provides that the contractual conduct is illegal. Allowing wealthy individuals to kill some of the very last few specimens of rare species has become so distasteful to so many members of the general public that the time has come for courts to declare such contracts unenforceable for reasons of public policy."
She opines:
"Laws should be enacted at the national and international levels prohibiting the killing of wild, rare animals. The invalidation of trophy hunting contracts under the common law would and should work to serve the same purpose. With our current knowledge, we simply cannot afford trophy hunting to contribute to species extinction any longer. Every animal and every species play crucial roles that must be protected."
Dellinger, a federally licensed wildlife rehabilitator, has authored other writings on the subject of trophy hunting.
"I love animals," she says.
Environmental Law
Dellinger also writes extensively on environmental law. According to the USD website, she "researches and writes extensively on the intersection between international business and environmental law with a particular focus on climate change."
She was present in New York in 2017 for a training course on protecting "climate scientists" who are facing allegations of perpetrating a hoax as their forecasts of global warning are coming under scrutiny. The New York Times reported:
"One law professor attending the conference, Myanna Dellinger of the University of South Dakota, said her own environmental legal scholarship had prompted attacks from conservatives, so 'if I could help others who might be in the same situation, I would like to do so.'
"Emphasizing that she spoke only for herself and not for her institution, she added: 'It would be easy to sit and do nothing and write about tax law, but some of us have to do something.' "
Criticism Voiced
One analyst, who is clearly not a fan of Dellinger—but anticipates her election victory—offers these thoughts:
"Myanna Dellinger wins only by virtue of gender….Steve Morgan, on the other hand, has the breadth and depth of experience and character that would make him an excellent bench officer. He has, however, little or no chance. He might make it to the runoff, but in November gender/identity politics will give Dellinger the win, and one can only hope she is assigned somewhere where her abrasive, entitled, and dismissive mien will do the least damage to the Superior Court—misdemeanor arraignments, perhaps, until the Public Defender's Office papers her into obscurity."
Another observer—an expert on judicial races—predicts: "Morgan and Dellinger in runoff." That pundit expresses no view as to the probable victor.
Return Home
Of late, Dellinger has been able to spend more of her time in Los Angeles than when she first went on the faculty of the law school in South Dakota because some of the courses she teaches are now video-recorded and viewed by her students online. Yet, she wants to return fulltime to her home and husband.
 "I love Los Angeles—even more than San Francisco," she says.
The candidate, who has visited an estimated 37 nations, is fluent not only in Danish and English but also in German (and speaks the close-to-Danish languages of Norwegian and Swedish).
She is a member of the Los Angeles County Bar Association, Women Lawyers of Los Angeles, the San Gabriel Bar Association, and, though a heterosexual, the LGBT Bar Association, as well as the Sierra Club and a historical society in Eagle Rock.
ROBERT F. JACOBS
Lawyer Seeks to Keep Non-Citizen Clients in The U.S., Out of Jail
Robert F. Jacobs last year was honored by the Southeast District Bar Association as "Attorney of the Year."
He has been a member of that organization since 2002 and is also a member of the Los Angeles County Bar Association, the American Immigration Lawyers Association, and Mexican American Bar Association.
Jacobs was certified in 2007 by the State Bar of California as a specialist in immigration law.
"For 21 years, I've represented some of the most vulnerable members of our society," he says on a campaign video.
The lawyer represents clients in immigration and criminal matters.
He was admitted to the State Bar of Wisconsin in 1997 and remains an active member of it. His admission to the State Bar of California came in 1998.
A member of the legal community who is a neighbor of Jacobs and has known him socially for 18 years remarks:
"Robert's best quality for the position he is running for is his excellent temperament. Having a judge on the bench that is simply nice to the counsel before him or her is such an important attribute. And to keep that disposition under stress is an even greater characteristic that Robert possesses."
A knowledgeable observer comments:
"On the campaign trail, Robert Jacobs has proven to possess all the ferocity of a dead sheep."
STEVE MORGAN
Deputy District Attorney Points to 'Varied' Background in Law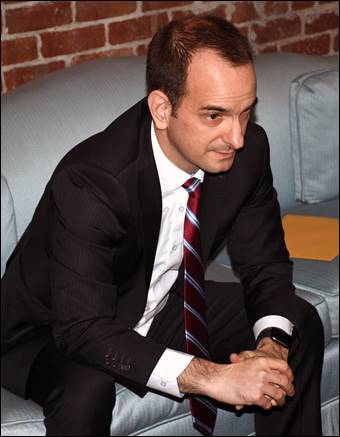 MORGAN
"I think I have a background that is pretty varied," Los Angeles Deputy District Attorney Steve Morgan says, explaining:
"I was a criminal defense attorney, in private practice, for a law firm in Chicago and a law firm here in L.A. I was basically on active duty for the Army for a year, the equivalent of a public defender for the Army in the JAG Corps. In addition to that, I was a prosecutor [in the JAG Corps]."
His stint as a defense attorney in the Army was from 2007-2008; he was a felony prosecutor in Iraq from 2009-2010, also handling administrative law matters; and from 2017-2018, Morgan, in his second tour of duty in Iraq, served as primary legal advisor to the commander of the Special Operations Joint Task Force that was seeking to combat ISIS.
Initially commissioned as a first lieutenant, his rank is now lieutenant colonel.
Defense Lawyer
In 2011, Morgan was an associate of veteran Century City criminal defense lawyer Anthony Salerno. In one case he handled, he accused then-City Attorney Carmen Trutanich of an attempt at extortion.
Trutanich's office filed civil and criminal actions against billboard companies and property owners based on the display of graphics on buildings. The suits were filed after those parties had brought suit in the U.S. District Court for the Central District of California asserting that landowners have a federal constitutional right to display advertising on their property, overcoming the city's billboard ordinance.
Trutanich's office was providing the defense in the federal action. The motion drafted by Morgan asserts:
"In this case, the City Attorney should have voluntarily disqualified his office from any prosecutions after it began defending the City in federal court. Failing that, the City Attorney's Office should have taken immediate steps to erect fire walls within the office to ensure that no one handling the federal litigation communicated about the criminal or civil litigation, and that no one handling the criminal or civil litigation communicated with anyone outside of their firewall either. That never happened"
'Meant to Extort'
It also sets forth:
"It is…reasonable to assume that the City Attorney's Office meant to extort the defendants in this case by attempting to use the threat of jail time if sufficiently large settlements were not reached in the civil cases. The City Attorney's Office's actions…fit the definition of extortion, and require disqualification as a result."
By the time the case concluded, Morgan says, he had joined the District Attorney's Office.
"I thought several good judges gave serious consideration to what appeared to be a case of government overreach on the part of the city," he reflects. "It's a relatively rare motion to make, but the facts clearly warranted putting the issue in front of a judge and the creation of a factual record."
Salerno recounts that the case "was ultimately dismissed based on a res judicata theory rather than the disqualification," remarking that this permitted Trutanich "to save face."
He says this of his former associate:
"Steve immediately impressed me with his diligence and determination to be as prepared as possible to do his job effectively. As I got to know him better, I noticed was that underneath the dignified and serious-minded demeanor, there was an excellent sense of humor. I never heard Steve say a bad word about anyone, never heard him complain, nor ever saw him lose his cool or his temper."
He continues:
"Steve is down to earth, genuine and warm. I just can't say enough about him."
Becomes Prosecutor
Morgan has been a Los Angeles County deputy district attorney since 2012, interrupted by his second tour of duty in Iraq in 2017-18.
He says he is in court "day in, and day out."
Endorsements listed on his website do not include that of District Attorney Jackie Lacey. However, he does have the backing of 32 Los Angeles Superior Court judges, as well as the county Democratic Party and the Los Angeles Times.
Various Democratic clubs and labor unions also support him.
Office Evaluations
A March 3, 2019 office report "highly" recommending his permanent appointment as a grade III deputy says:
"Mr. Morgan is a diligent and skilled attorney. He has an outstanding attitude and work ethic. He has contributed greatly to team morale and productivity."
A performance evaluation for 2016-2017, when he was a grade II deputy, observes that "he has the persona and skill of an experienced grade IV" deputy.
It also says:
"Mr. Morgan is a hard-working deputy with a 'can-do' attitude. He works long hours and takes work home."
He was rated "Exceeded Expectations (Very Good)."
The previous year, he drew the rarely given rating of "Far Exceeded Expectations (Outstanding)," with the comment that he had "tried cases that were of the type that an experienced grade III or grade IV would try."
Judge Lauds Prosecutor
One judge offers these words of praise:
"Steve Morgan is EXCELLENT. He has tried cases before me, very difficult murder cases. Very bright, always early and well prepared personally as well as professionally, hard working, excellent trial skills, military guy…, and very well liked by the bench, colleagues as well as opposing counsel, with excellent judgment."
The judge adds:
"Excellent legal knowledge. Well qualified."
'Law Professor'
On his campaign website, Morgan is said to be a "law professor." Actually, he is an "adjunct professor" at Abraham Lincoln University Law School (which offers online instruction and is termed by the State Bar as an "unaccredited distance-learning law school.")
Morgan disclaims any inaccuracy in being self-billed as a "professor" rather than an "adjunct professor," saying:
"I mean, I am a law professor. Even if you're an adjunct law professor, you're still a law professor."
He adds:
"I think it's the same thing, right? I mean, I never claimed to be a tenured law professor."
Assesses Opponents
Morgan says of Dellinger:
"I don't think she's really been litigating, from what I can tell."
Comparing himself to Jacobs, Morgan declares:
"I just think that my background is a bit more varied."
Copyright 2020, Metropolitan News Company