Thursday, June 18, 2020
Page 1
Ninth Circuit Affirms Dismissal of Action Against Maker of Tonic for Joints
Judge Bade Says Action for Equitable Relief Under California Law Is Barred in Federal Court If Actions Will Lie for Damages
By a MetNews Staff Writer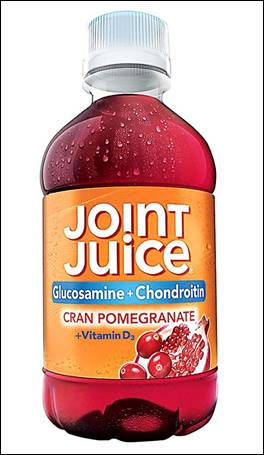 The maker of Joint Juice yesterday gained an affirmance by the Ninth U.S. Circuit Court of Appeals of a putative class action alleging its product does not provide the health benefits that are claimed for it.
The Ninth U.S. Circuit Court of Appeals yesterday affirmed the dismissal of a putative class action against the maker of "Joint Juice" in which $32 million was sought under California's Unfair Competition Law and Consumer Legal Remedies Act as restitution, not as damages.
Circuit Judge Bridget S. Bade wrote:
"On the brink of trial after more than four years of litigation. Plaintiff-Appellant Kathleen Sonner voluntarily dismissed her sole state law damages claim and chose to proceed with only state law equitable claims for restitution and injunctive relief. A singular and strategic purpose drove tins maneuver: to try the class action as a bench trial rather than to a jury. Indeed, Sooner continued to seek $32,000,000 on behalf of the consumers she represented, but as equitable restitution rather than as damages. But, to Sonner's dismay, the plan backfired when, relying on its interpretation of California law, the district court dismissed her claims for restitution because an adequate remedy at law. i.e., damages, was available."
Supreme Court Decisions
Citing the U.S. Supreme Court's 1938 opinion in Erie Railroad Co. v. Tompkins and its 1945 decision in Guaranty Trust Co. of New York v. York, Bade declared:
"[W]e hold that federal courts must apply equitable principles derived from federal common law to claims for equitable restitution under California's Unfair Competition Law ('UCL') and Consumers Legal Remedies Act ('CLRA').
Under the UCL, equitable relief, only, is available.
Bade noted that under California law, restitution may be ordered under those statutes even if actions would lie for damages. In general, the judge said, a federal court exercising diversity jurisdiction will adhere to the law of the state when adjudicating state claims.
1938 Opinion
"Nevertheless, since Erie, the Supreme Court has instructed that a federal court's equitable authority remains cabined to the traditional powers exercised by English courts of equity, even for claims arising under state law," Bade wrote.
She said York added "that state law can neither broaden nor restrain a federal court's power to issue equitable relief."
Bade quoted Justice Felix Frankfurter as saying in York that for an equitable action to lie in federal court "a plain, adequate and complete remedy at law must be wanting" and "[t]hat a State may authorize its courts to give equitable relief unhampered by any or all such restrictions cannot remove these fetters from the federal courts."
The case is Sonner v. Premier Nutrition Corp., 18-15890.
Copyright 2020, Metropolitan News Company