Monday, January 6, 2020
Page 1
CJP Masters Find Allegations Against Johnson Are Established
315-Page Report Finds Pattern of Sexual Harassment by Court of Appeal Jurist, Including Repeated Misconduct Toward Chaney, Colleague in Same Division
By a MetNews Staff Writer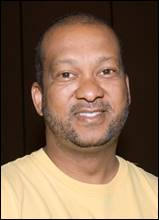 JEFFREY JOHNSON
Court of Appeal Justice
Three masters on Friday reported to the Commission on Judicial Performance that Court of Appeal Justice Jeffrey Johnson of this district's Div. One has, in fact, engaged in a pattern of sexual harassment of females and other misconduct, as alleged.
In a 315-page report, the masters found proven 15 categories of prejudicial misconduct and five instances of improper action on his part.
After hearing more than 100 witnesses and closing argument and considering proposed findings by each side, the masters declared that the commission's staff attorney who acted as "examiner" met her burden as to most of the allegations of sexual harassment. Their report says:
"The proven allegations establish Justice Johnson lacked personal boundaries; engaged in unwanted touching of several women; attempted to use the prestige of the judicial office to create personal relationships with women; and engaged in ongoing improper touching and sexually related comments toward his colleague, Court of Appeal Justice Victoria Chaney.
"Justice Johnson's pattern of conduct toward these women reflects ethical lapses that undermine the public's trust in the judicial process and erodes the confidence we ask the public to place in our individual judges. These lapses are compounded by Justice Johnson's failure to take responsibility for many of his actions and to manifest insight into his behavior. We find particularly concerning Justice Johnson's actions towards women who had recently graduated from law school; were in the early stages of their legal careers; and welcomed the opportunity to establish professional contacts with a Court of Appeal justice. Additionally, the evidence established the most serious misconduct occurred when Justice Johnson was intoxicated, impairing both his judgment and his recollection of events."
CHP Officer's Claims
The report adds that the examiner, Emma Bradford, "did not prove by clear and convincing evidence all of Justice Johnson's alleged misconduct as to three women, including allegations that he engaged in sexual propositioning and touching of a CHP officer," Tatiana Sauquillo.
The masters—Court of Appeal Justice Judith L. Haller of the Fourth District's Div. One, San Diego Superior Court Judge Louis R. Hanoian, and Imperial Superior Court Judge William D. Lehman—found that "most of the intoxication allegations" are "true." The allegations include after-hours intoxication at the Ronald Reagan State Building where the court is headquartered and at events.
"By manifesting a state of intoxication and using the court facilities to socialize with others, he demeaned the judicial office and was discourteous and disrespectful to court staff working in the building after hours," the masters said, adding:
"As to his alleged misconduct at two of the private events, we find Justice Johnson attended as a Court of Appeal justice and he engaged in undignified conduct toward others resulting from his intoxication. A judge must expect to be the subject of public scrutiny and abide by restrictions that might be viewed as burdensome by private citizens."
Conduct Toward Chaney
With specific reference to Chaney, a member of Div. One, the report says:
"We find the Examiner proved by clear and convincing evidence most of the allegations, including that Justice Johnson: (1) briefly entered Justice Chaney's hotel room uninvited while he was intoxicated during a trip to a judicial college in Reno in 2010; (2) twice asked Justice Chaney to have an affair; (3) touched Justice Chaney inappropriately over nine years, including intimate hugs with breast touching and patting her buttocks; and (4) stated he wanted to kiss and squeeze her "titties" and made inappropriate comments about her nipples. The Examiner established this conduct violated judicial canons and constituted prejudicial misconduct."
It goes on to say that this is "prejudicial misconduct because it would appear to an objective observer to be conduct prejudicial to the public esteem for the judicial office."
It will be up to the commission to decide what action to take. If it accepts the findings of prejudicial misconduct, it could remove or censure Johnson, subject to discretionary review by the California Supreme Court, or could take lesser action.
Copyright 2020, Metropolitan News Company