Thursday, September 3, 2020
Page 1
Attorney Improperly Obtained Default Without Telling Ex-Client's New Lawyer
By Sandra Hong, Staff Writer
The Court of Appeal for this district yesterday affirmed an order setting aside an $8 million default judgment against a Russian pop singer, sued by her former manager, a Beverly Hills attorney who failed to notify the singer's counsel about his lawsuit, instead relying on a wardrobe designer to serve the summons and complaint on the defendant.
Los Angeles Superior Court Judge Timothy P. Dillon, sitting pro-tem in Div. Seven, wrote the unpublished opinion affirming an order by Los Angeles Superior Court Judge Holly E. Kendig to set aside a default and default judgment sought by attorney Tristram Buckley against his former client Lena Katina, who gained fame in the early 2000s as part of the Russian pop duo called t.A.T.u.
Buckley filed a complaint against Katina in 2013, claiming Katina unjustly fired him to avoid paying his fair share of earnings and future revenue for effectively getting her career on a track toward "the highest possible likelihood for commercial success."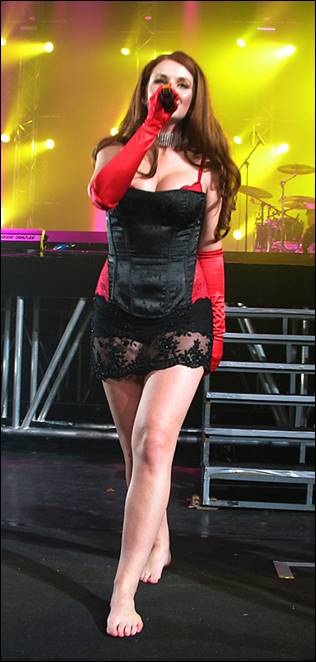 LENA KATINA
Singer
But Buckley, who faces disciplinary sanctions in an unrelated matter for filing frivolous pleadings and failing to obey court orders, never attempted to inform Katina's lawyer about the lawsuit or the subsequent entries of default.
"The trial court did not abuse its discretion in granting Katina's motion for equitable relief and setting aside the default and default judgment," Dillon declared. Presiding Justice Dennis M. Perluss and Justice Gail Ruderman Feuer joined Dillon's opinion.
'Blatantly Unethical'
After filing the complaint in June 2013, Buckley neglected to notify her attorney, Mark L. Levinson, with whom Buckley spoke with and emailed numerous times in an attempt to reach settlement after he was terminated by Katina three months earlier.
Buckley claimed more than $8 million was due to him based on earnings while he managed Katina from 2012 to 2013 and a 20 percent cut of her future revenue. Then-Los Angeles Superior Court Judge Michelle R. Rosenblatt (now retired) ordered entry of default in December 2013 and ordered a default judgment of $8,175,788 in October 2015.
In granting Katina's motion to set aside the default and default judgment, Kendig said it was "blatantly unethical" for Buckley to fail to advise Levinson about the lawsuit.
"[N]either Katina nor her legal representative were made aware of the default or the default judgment until well after the fact," Kendig observed.
"This egregious conduct is more than sufficient to constitute a basis for setting aside the default and default judgment based on extrinsic mistake."
He instead asked Katina's wardrobe designer, Kate Harbuzava, to personally serve the singer. Harbuzava signed proof of service and claimed she handed the document to Katina, telling her it was from Buckley.
Katina maintained she never opened the envelope and instructed Harbuzava to give it to Levinson.
Buckley argued that it showed Katina ignored the lawsuit and lacked a satisfactory excuse for default. Dillon disagreed.
"While Katina's decision not to accept the documents from Harbuzava and forward them herself to Levinson can be debated, Buckley's status as a lawyer is relevant to the analysis," Dillon wrote.
"Buckley knew that Levinson represented Katina in their dispute. At a minimum, Buckley, as an attorney, had an ethical obligation to notify Levinson."
Dillon further noted Levinson's declaration stating, had he known of Buckley's complaint or the default, "he would have immediately found a litigator to defend her rights."
The case is Buckley v. Katina, B278362.
Counsel for Katina were Kimberly A. Wright of Revolve Law Group in Irvine and Michael D. Kuznetsky of Kuznetsky Law Group in Burbank. Buckley represented himself.
Buckley faces a two-year suspension of his State Bar license, followed by a two-year probation, for his conduct related to a 2015 lawsuit filed against him alleging assault and battery, slander, and elder abuse. The case is Zampolli v. Buckley, BC59273.
The lawyer asked the State Bar Court's Review Department to overturn the discipline, but then moved in April to reopen proceedings in the Hearing Department, causing his request for review to be nullified. His motion to reopen was denied on Thursday of last week by State Var Court Judge Yvette D. Roland.
He also is charged with withdrawing client trust account funds for personal use between 2017 and 2018. That matter is pending.
Copyright 2020, Metropolitan News Company