Thursday, June 11, 2020
Page 1
Ninth Circuit:
Court-Ordered Sanctions Are Dischargeable in Bankruptcy
Panel Says, However, That State Bar May Condition Restoration of Law License to Lenore Albert On Payment to It of $18,714, Representing Cost Incurred in Disciplinary Proceedings 
By a MetNews Staff Writer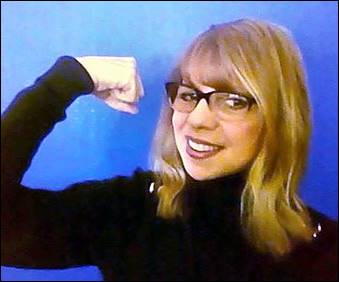 LENORE ALBERT
Suspended Lawyer
Suspended lawyer Lenore Albert has scored a partial victory in her battle against the State Bar of California, with the Ninth U.S. Circuit Court of Appeals yesterday holding that reinstatement of her bar membership cannot be conditioned on her payment of $5,738 in discovery sanctions, a debt dischargeable in bankruptcy—but the court rejected her contention that the cost of disciplinary proceeding against her is also dischargeable.
 Under case law, "Albert's $18,714 debt to the State Bar is non-dischargeable," Circuit Judge Patrick J. Bumatay wrote for a three-judge panel, affirming a decision of the Ninth Circuit's Bankruptcy Appellate Panel as to that debt, but reversing its determining that Albert's obligation to pay sanctions is also nondischargeable.
 "Unlike attorney disciplinary proceeding costs, the dischargeablity of discovery sanctions under California Code of Civil Procedure § 2023.030 is a matter of first impression in this court," Bumatay observed, but said the issue is quickly resolved by referring to the Bankruptcy Code. He pointed out:
"Section 523(a)(7) expressly requires three elements for a debt to be non-dischargeable. The debt must (1) be a fine, penalty, or forfeiture; (2) be payable to and for the benefit of a governmental unit; and (3) not constitute compensation for actual pecuniary costs."
Two Elements Unsatisfied
While costs of disciplinary proceedings satisfy all three requirements, he said, "discovery sanctions plainly do not satisfy the last two of these elements and, thus, are not excepted from discharge."
The sanctions are payable not to the court but to 10675 S. Orange Park Boulevard, LLC., the plaintiff in an unlawful detainer action against her clients, Norman and Helen Koshak. That party obtained three orders in 2012 by an Orange Superior Court commissioner for discovery sanctions against Albert—for $2,675.50, $1,242.50, and $1,820.
Bumatay continued:
"Furthermore, the discovery sanctions also constitute 'compensation for actual pecuniary costs.'…Here, the California superior court ordered the sanctions to reflect the costs Orange Park Boulevard incurred responding to Koshak and Albert's misuse of the discovery process. Accordingly, the discovery sanctions were commensurate with Orange Park Boulevard's expenses to litigate the discovery motions against Albert's former client and, thus, were 'compensatory.' "
Sec. 525(a)
Albert contended that the State Bar was in violation of 11 U.S.C. §525(a) which provides that "a governmental unit may not deny, revoke, suspend, or refuse to renew a license" based "solely" on having "not paid a debt that is dischargeable." Bumatay responded:
"Although the provision prevents discrimination against a debtor based on a dischargeable debt, the inverse is also true….
"[T]he costs of the State Bar's disciplinary proceedings are non-dischargeable…. Accordingly, the State Bar is within its right to condition reinstatement on the payment of that debt."
The case is In re Albert-Sheridan, 19-60023.
State Bar's Actions
The State Bar was cognizant of §525(a).
The California Supreme Court on Dec. 13, 2017, on recommendation of the State Bar, ordered that Albert be actually suspended for 30 days, or until she had paid the disciplinary costs and sanctions, and the suspension began Feb. 14, 2018. However, the State Bar readmitted her on June 1 of that year, despite payment not having been made, based on her having filed for Chapter 13 bankruptcy and in light of the prohibition in §525(a) of denying a license based on nonpayment of a dischargeable debt.
However, on June 26, 2018, her Chapter 13 reorganization plan was disapproved by the Bankruptcy Court for the Central District of California, and she was  forced into Chapter 7 two days later.
The State Bar determined that the two debts were now nondischargeable and placed Albert back on suspended status, effective June 28, 2018.
Additional charges were filed against her in 2018 and earlier this year.
Running for Office
Albert was an unsuccessful candidate for the state Assembly in 2016 and unsuccessfully sought election as chairman of the California Democratic Party last year.
When she declared her candidacy in 2018 for district attorney of Orange County, a question arose as to her eligibility in light of her suspension from practice. Orange Superior Court Judge Craig Griffin ruled that her name could remain on the ballot because she had the power to gain reinstatement by paying the costs and sanctions.
When the State Bar reinstated her on June 1 of that year—four days before the primary election—she told Voice of Orange County, an online publication, that she had just received a letter from the State Bar advising her of the action and commented:
 "With only two business days before the election, it is unclear how much of the damage looming over the campaign can be fixed. There is no rhyme or reason to the timing of the State Bar's letter."
In a four-person race, she received 3.8 percent of the vote.
Copyright 2020, Metropolitan News Company