Monday, August 17, 2020
Page 1
$2 Million Punitive Damages Award to Fired Employee Not Excessive—C.A.
By a MetNews Staff Writer
An award of nearly $2 million in punitive damages to a corporate paralegal has been upheld by the Court of Appeal for this district, which found that the investment management company she worked for acted with "intentional trickery, malice or deceit" in investigating her sexual harassment complaint and in her subsequent termination.
The opinion, written by Acting Presiding Justice Luis A. Lavin of Div. Three, affirms the judgment and orders of Los Angeles Superior Court Judge Samantha P. Jessner, finding that conduct by Fidelity National Management Services, LLC was at a "medium-high level of reprehensibility" and that the damages award was "miniscule" compared to the company's overall wealth.
Plaintiff Soledad Albarracin reported an alleged incident of sexual harassment in 2015 by her attorney supervisor to Fidelity's senior vice president of the major claims department. The executive, Joseph Tucker, told Albarracin that he addressed the incident with her supervisor, Robert Wilson, and other management, but that she would have to continue to work with Wilson unless she could provide "more proof of something."
According to Lavin's unpublished opinion, filed Thursday, Albarracin repeatedly asked to be transferred to a different department or be provided other accommodation to avoid working with Wilson. She was denied this by both Tucker and human resources director Karen Harper.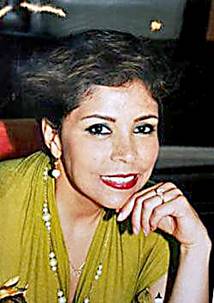 SOLEDAD ALBARRACIN
paralegal
Albarracin began seeking medical attention for anxiety, depression, panic attacks, and nervousness, and took a leave of absence from work, during which she submitted regular reports from doctors on her condition. About two months after reporting the alleged harassment incident, Albarracin was fired.
Jury Award
The jury found Fidelity liable for retaliation, wrongful termination, and intentional infliction of emotional distress. The jury also found the company acted with malice, oppression, or fraud.
It did not find the company liable for the sexual harassment and hostile work environment claims, nor did it find Wilson guilty of the intentional infliction of emotional distress claim.
Jurors awarded Albarracin $250,000 in non-economic damages for past emotional distress and imposed $1,950,000 in punitive damages against Fidelity. The defendant filed motions for a new trial and for judgment notwithstanding the verdict, which Jessner denied.
Fidelity's Appeal
On appeal, Fidelity contended that Jessner erred in denying its JNOV motion because there was insufficient evidence supporting the jury's finding that the company acted with malice or oppression when investigating Albarracin's complaint and firing her. Fidelity did not challenge any of the underlying facts of the case.
Fidelity argued that management's conduct in investigating Albarracin's complaint and terminating her employment qualified, at most, as "negligent," "shoddy," "inept," "overzealous," "callous," or "legally erroneous" and did not justify a punitive-damage award.
Lavin disagreed, pointing to the jury's finding that Fidelity was liable for intentional infliction of emotional distress.
In so determining, he said, the jury necessarily found that the conduct met the standard laid down by case law of being "outrageous" or so "extreme as to exceed al bounds of that usually tolerated in a civilized community."
Reduction Sought
Fidelity also asserted that the punitive-damage award was unconstitutionally excessive, requesting the $1.95 million award be reduced to $250,000 to reflect the compensatory damages award.
The court again rejected Fidelity's argument, citing the three guideposts for determining excessiveness of punitive damages awards set forth by the California Supreme Court in 1996 in BMW of North America, Inc. v. Gore. The guideposts require courts to examine the degree of reprehensibility of the defendant's conduct, the relationship between the punitive damages award and the harm suffered by the plaintiff, and the difference between the punitive damages award and the civil penalties authorized or imposed in comparable cases.
Lavin said that Fidelity demonstrated indifference and reckless disregard for Albarracin's health and safety, even after she repeatedly made it clear she was suffering emotional distress and requested accommodations to return to work.
He also pointed to evidence of "intentional trickery, malice or deceit" by Fidelity in its conduct leading up to Albarracin's termination.
"[Fidelity] obviously intended to fire Albarracin," Lavin wrote. "And despite assuring Albarracin that her complaint against Wilson would be taken seriously, Tucker and Harper refused to conduct a good-faith investigation of Albarracin's complaint or to provide her workplace accommodation that would allow her to return to work."
Second Factor
As to the second Gore factor, Fidelity argued that the jury award of $250,000 in compensatory damages for emotional distress reflected its intent to punish Financial and that punitive damages must be set at the same value.
Lavin disagreed, noting that emotional distress damages often serve as punishment in cases where the plaintiff's emotional harm resulted from economic injury.
"In this case, however, Albarracin presented evidence that she suffered serious emotional and psychological harm because of her encounter with, and [Fidelity's] failure to conduct a legitimate investigation of her sexual harassment complaint," the jurist said, adding:
"Accordingly, the award of emotional distress damages reflects the jury's intent to compensate Albarracin for her suffering, not to punish Financial for its conduct."
After-Tax Profit
In addressing the third Gore factor, Lavin pointed to evidence showing that Fidelity generated $662 million in after-tax profit in 2017, determining that the ratio between the punitive damages award was "miniscule." He said:
"Specifically, the $1,950,000 award is less one-third of one percent of [Fidelity's] after-tax profit in 2017. This factor clearly does not weigh in favor of finding the punitive damages award in this case is unconstitutionally excessive."
The case is Albarracin v. Fidelity National Financial, Inc., B292895.
Henry L. Sanchez and Negin Iraninejadian of the downtown Los Angeles firm of Jackson Lewis joined with Robin Meadow and Laurie J. Hepler of the Miracle Mile appellate firm of Greines, Martin, Stein & Richland in representing Fidelity. Mike M. Arias and Katherine E. Harvey-Lee of the West Los Angeles firm of Arias Sanguinetti Wang & Torrijos; Griselda Rodriguez and Derek T. Tran of the downtown Los Angeles firm of Rodriguez & Tran; The Ehrlich Law Firm and Claremont attorney Jeffrey I. Ehrlich acted for Albarracin.
Albarracin, who has a law degree from Loyola, is now a senior litigation paralegal at Manning & Kass, Ellrod, Ramirez, Trester LLP.
Copyright 2020, Metropolitan News Company