Tuesday, September 29, 2020
Page 1
Services Pending for Vincent H. Okamoto, L.A. Superior Court Judge, War Hero
By a MetNews Staff Writer
Services are pending for Los Angeles Superior Court Judge Vincent H. Okamoto, the most highly decorated Japanese American soldier in the Vietnam War who was not killed in action and founder of the Japanese American Bar Association.
He died Sunday morning at the age of 76.
Born in Arizona in a World War II Japanese internment camp, he went with his family to Chicago shortly after the end of the conflict, and then came to Southern California, still a youngster.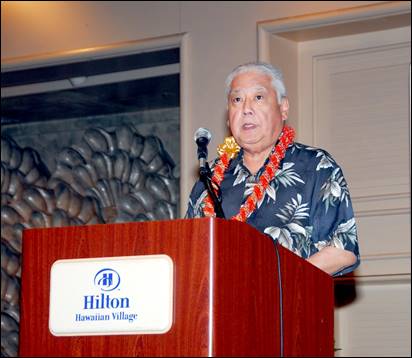 VINCENT H OKAMOTO
1943-2020
Army Medals
As a volunteer in the Army during the Vietnam War, he was given the rank of second lieutenant (having been enrolled in ROTC in undergraduate school at the University of Southern California). He received 15 combat decorations including the Distinguished Service Cross, a Silver Star, a Bronze Star, and three Purple Hearts.
Following his discharge in 1970, as a captain, Okamoto enrolled as a student at the USC Law Center. He had two study partners: Steve Cooley, who went on to become district attorney of Los Angeles County from 2000-2012, and Ronald T. Wasserman, now of the Torrance firm of Wasserman & Wasserman (and husband of Los Angeles Superior Court Judge Fumiko Hachiya Wasserman).
After receiving his law degree in 1973 and being admitted to the State Bar, Okamoto became a deputy district attorney—serving with Cooley in Central Juvenile.
He went into private practice in 1978, linking up with Wasserman. They were partners in Okamoto, Wasserman, and Torii.
In 1981, he unsuccessfully sought appointment as district attorney after John Van de Kamp left that office upon being elected state attorney general. The Board of Supervisors instead chose Robert H. Philibosian.
Okamoto in 1986 founded the Pacific Heritage Bank, serving as its president and CEO for nine years.
He received a presidential commendation from President Ronald Reagan for his help to veterans suffering from Post-traumatic stress disorder.
Court Appointment
Then-Gov. Gray Davis appointed him to the Superior Court on April 12, 2002.
On Veterans Day in 2006, Okamoto was honored as Los Angeles County Veteran of the Year.
In 2007, he was inducted into the Ranger Hall of Fame, hailed for his "extraordinary heroism in connection with military operations in the Republic of Vietnam."
A citation presented to him on Nov. 6, 2016, when he was honored by American Veterans Center as one of the "Heroes of America," reads, in part:
"On Aug. 24, 1968, his unit's night perimeter was hit by an intense barrage of mortars, RPGs (rocket-propelled grenades) and small arms fire, followed by a ground attack by three companies of Viet Cong and North Vietnamese infantry. The initial attack destroyed a strategic section of the perimeter, destroying two bunker positions, three armored personnel carriers, and a tank, creating a gap in the barbed wire through which the enemy could enter and overrun the American position.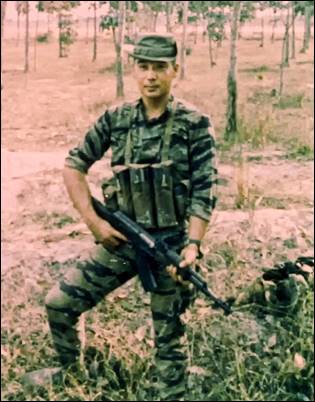 Okamoto seen as a second lieutenant in Vietnam War.
"Lt. Okamoto, under heavy enemy fire, with complete disregard for his own safety, left his bunker and led five of his men to restore this vital position. Realizing the need for suppressive counter-fire, he ran to a partially destroyed armored personnel carrier and manned its machine gun, firing on the North Vietnamese until it ran out of ammunition."
It goes on to say:
"Although wounded, he refused medical aid and kept fighting until the enemy was forced to withdraw. Lt. Okamoto's extraordinary heroism kept the American position from being overrun, thereby saving dozens of American lives, and reflects great credit on himself, the Rangers and the U.S. Army."
Author of Books
Okamoto was the author of two books, one a novel, "Wolfhound Samurai," based on his experiences going in Army Ranger training in Vietnam. It was released Nov. 11, 2008.
Among those to whom he dedicated the novel was then-"Los Angeles County Mayor Mike Antonovich who supported Vietnam veterans long before it became fashionable."
He also wrote "Forged in Fire: The Story of Hershey and Joe," released July 4, 2012. It is set in the Korean War, and based on a true story, telling of experiences of survivors in a death camp.
Cooley Comments
Cooley late Sunday said he remembers Okamoto as "a tremendous human being," noting:
"He went on to a successful private practice, served as a city councilman and mayor of his hometown in Gardena. Vince was a well known and iconic figure in the Japanese American community.
"His passing is a great loss to all that knew him."
Wasserman said yesterday of Okamoto:
"He was a true samurai both in war and peace, who brought honor to his family and his country. He was the kind of guy who you could depend on to have your back, whether it was in the jungle or the courtroom. He was the best of the best.
"He was a warrior and a scholar, and I could go on indefinitely about Vince as a man, father, husband, son and friend. There has been nobody like him before and never will be again.
"Read the citation for his Distinguished Service Cross and you can't help but say, this man should have received the Congressional Medal of Honor."
Okamoto is survived by his wife, Mitzi, and son, Darby.
Copyright 2020, Metropolitan News Company