Page 1
Court of Appeal:
Rave-Stagers Might Be Liable for Drug-Ingester's Death
Opinion Says That Although Attendee at Event Voluntarily Used Illicit Drugs, Summary Judgment Was Incorrectly Awarded to Defendants; Issue Remains as to Adequacy of On-Site Medical Treatment
By a MetNews Staff Writer
Entities that staged a rave can be held liable for the wrongful death of a 19-year-old woman who voluntarily ingested illicit drugs during the event if a jury finds that it did not provide adequate medical treatment, Div. Seven of the Court of Appeal for this district held yesterday.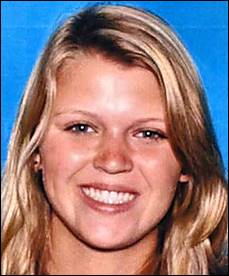 KATIE DIX
Decedent
"We conclude that use of illicit drugs and risk of overdoses at electronic music festivals and the need for immediate and adequate medical care are foreseeable occurrences, and public policy considerations do not justify precluding an injured festival attendee's claims against the festival operator," the opinion declares.
Authoring it was Los Angeles Superior Court Judge Timothy P. Dillon, sitting on assignment. The opinion reverses a summary judgment granted to defendant Live Nation Entertainment, Inc. and others by then-Los Angeles Superior Court Judge Dan Oki (now retired), reinstating an action by the decedent's parents, Mark and Pamela Dix.
Their daughter, Katie Dix, collapsed while attending Live Nation's 2015 Hard Summer Music Festival, held at Los Angeles County's Pomona Fairplex. Security guards delayed in summoning medical personnel who, once contacted, did not hurriedly arrive; they performed CPR; the woman did not respond and was taken to Pomona Valley Hospital Medical Center where she was, a few minutes later, pronounced dead.
She was one of 49 persons taken from that event to a hospital, with one other woman, 18-year-old UCLA student Tracy Nguyen, dying from the effects of ingesting Ecstasy.
That drug, combined with others, was found to have caused the death of Katie Dix.
 Live Nation argued in its summary judgment motion that that there was a "tenuous, if any, connection between any acts by Live Nation" and the decedent's "voluntary, ill-advised decision to proactively seek out and consume ecstasy." It pointed to its "profuse evidence reflecting the painstaking efforts" it took "to ameliorate the effects of any self-destructive acts or neglect by attendees," despite a lack of duty to do so.
It pointed to its pat-down search every attendee, including an inspection the person's waistline and shoes, its 20-or-so security officers in addition to law enforcement officers stationed there, and use of drug- and bomb-sniffing dogs.
The fact that it took such measures, Dillon said in yesterday's opinion, reflected that it recognized the potential for harm to attendees from ingesting drugs, rendering foreseeable the need for adequate on-the-spot medical attention. The plaintiffs contended that had adequate treatment been rendered on-the-spot, their daughter would have survived.
While the opinion examines the various factors that are considered in determining the existence of duty, as set forth by the California Supreme in its 1968 decision in Rowland v. Christian, the discussion centers on foreseeability, which Dillon noted, the high court identified in Tarasoff v. Regents of University of California, in 1976, as "[t]he most important of these considerations in establishing a duty."
Dillon's Opinion
Dillon also pointed to the California Supreme Court's 2018 decision in Regents of University of California v. Superior Court. There, it was held that "a duty to warn or protect may be found if the defendant has a special relationship with the potential victim that gives the victim a right to expect protection."
The acting justice wrote:
"Live Nation, as the operator of an electronic music festival, had a special relationship with its 65,000 festival invitees. Once they passed through security and entered the large enclosed grounds for the 11-hour festival, the festival attendees were dependent on Live Nation. In the event of a medical emergency, Live Nation controlled not only if and when attendees would receive medical care, but also the nature and extent of the care. Attendees could not summon their own medical care. Attendees also depended on Live Nation to provide adequate security."
He went on to say:
"Under these circumstances, because of the special relationship between Live Nation and Hard Fest attendees, Live Nation owed a duty of reasonable care to Katie and the other Hard Fest attendees….
"Live Nation's argument that it did not owe Katie a duty because she voluntarily consumed an illegal drug and died from acute drug intoxication may be relevant to causation or comparative fault, but not duty.  Live Nation is essentially arguing a comparative fault issue under the duty rubric."
Public Policy
Examining public policy considerations, Dillon said:
"The foreseeability factors weigh against finding an exception to the legal duty of ordinary care for operators of electronic music festivals."
The case is Dix v. Live Nation Entertainment, Inc., B289596.
Lee A. Sherman, and Randy Hy of the Irvine firm of Callahan, Thompson, Sherman & Caudill represented the parents. Mark R. Israel, Michael Schonbuch, and Geronimo Perez of the Century City firm of Daniels, Fine, Israel, Schonbuch & Lebovits acted for Live Nation.
Copyright 2020, Metropolitan News Company