Page 3
Retired Court of Appeal Justice Paul H. Coffee Dies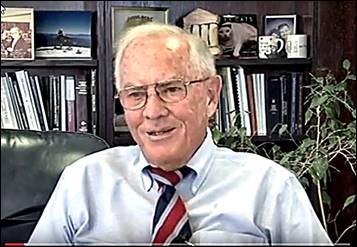 PAUL H. COFFEE
1932-2020
By a MetNews Staff Writer
Retired Court of Appeal Judge Paul H. Coffee, who sat on this district's Div. Six from 1997 until his retirement on Jan. 31, 2012, died yesterday at the age of 88.
He was appointed by then-Gov. Wilson on Feb. 24, 1997, to a newly created fourth seat on Div. Six, which serves Ventura, Santa Barbara, and San Luis Obispo counties, and sometimes takes overflow cases from Los Angeles County. Coffee was confirmed by the Commission on Judicial Appointments on April 15, 1997, and took office that day.
At the time of that appointment, Coffee was a judge of the San Luis Obispo Superior Court, a post to which he had been named by Wilson on Jan. 14, 1992. He had been in private practice, before that, since 1963.
He served as president of an area chapter of the American Board of Trial Advocates in 1982 and was president of the Association of Defense Counsel of Northern California in 1989.
His law degree was earned at the University of California, Berkeley's Boalt Hall.
Div. Six's presiding justice, Arthur Gilbert, yesterday sent an email to the Court of Appeal's justices and staff members, saying:
"Our dear friend and colleague Justice Paul Coffee passed away early this morning. I have spoken with [his partner] Elizabeth and there will be a memorial sometime in the future. Because of the pandemic funeral services will be private. He touched all of us, enriched our lives, and made a difference. Good-bye Paul; you will live on in our memories."
At the time of Coffee's retirement, Gilbert said in an article appearing in the San Luis Obispo bar association publication that while the court and the world have changed through the years, "what remained constant was Paul's presence, his wisdom, his humanity, his devotion to the law, his integrity, and his friendship," adding:
"Paul has been around the block, the wharf, and the mountains. He is a pilot, a navigator, a litigator, a jurist, and, forever, a gentleman."
Copyright 2020, Metropolitan News Company