Page 3
Ninth Circuit:
Qatar Immune From Liability on Cyberespionage Claims
By SANDRA HONG, Staff Writer
The government of the Middle East nation of Qatar is shielded from liability for alleged cyberattacks targeted at a Los Angeles-based investment firm owned by an influential GOP fundraiser in an attempt to blunt his outspoken criticism of the regime's support of terrorism, the Ninth U.S. Circuit Court of Appeals held yesterday.
The opinion by Judge Daniel P. Collins affirms a judgment dismissing, with prejudice, the action filed by Elliott Broidy and his Century City-based investment firm, Broidy Capital Management. District Court Judge John F. Walter of the Central District of California dismissed Broidy's claims for lack of subject matter jurisdiction and denied leave to amend, concluding that Qatar has immunity under the Foreign Sovereign Immunities Act ("FSIA").
Broidy's complaint alleged that Qatari agents had hacked into his firm's computer servers in 2018 and leaked confidential information to the media, which led to various published reports alleging that Broidy and his wife, former 20th Century Fox executive and lawyer Robin Rosenzweig, were paid millions to stop a criminal investigation into a Malaysian state investment fund.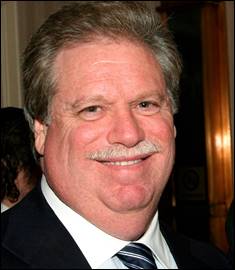 ELLIOTT BROIDY
GOP Fundraiser
Guilty Plea
Broidy, who had served as finance chairman for the Republican National Committee, pled guilty in October to a conspiracy charge for hiding his connection to the foreign development fund called 1Malaysia Development Berhad. According to the U.S. Department of Justice, Broidy was paid $9 million to lobby the federal government to end its fraud investigation into the fund.
His complaint alleges Qatar's cyberattacks against him were part of a "wide-ranging and extremely well-resourced effort to influence public opinion in the United States" in reaction to the country's diplomatic crisis for its perceived support of terrorism and ties to Iran.
In his opinion affirming Walter's judgment, Collins said:
"Our ruling in this case is neither an affirmation that the alleged conduct actually occurred nor an endorsement of any such conduct. Our task is to assume the allegations to be true and then to apply the limitations of the FSIA according to the statute's plain terms. Having done so, we conclude that the FSIA bars Plaintiffs' claims against Qatar here."
Circuit Judges Daniel A. Bress and Jay S. Bybee joined in Collins' opinion.
Broidy's complaint asserted the unlawful hacking into private computer servers was actionable under the common law tort of intrusion upon seclusion, the California Comprehensive Computer Data Access and Fraud Act under Penal Code §502(e), the Computer Fraud and Abuse Act at 18 U.S.C. §1030(g), the Stored Communications Act at 18 U.S.C. §2707(a), and the Digital Millennium Copyright Act at 17 U.S.C. §1203(a).
The complaint also alleged the leaking of stolen information was actionable under common law conversion and intrusion upon seclusion, as well was California Penal Code §496(c), and the Uniform Trade Secrets Act at Civil Code §3426.2 and §3426.3.
Qatar moved to dismiss for lack of subject matter and personal jurisdiction, arguing it was immune under FSIA at 28 U.S.C. §1604.
Under the FSIA, a foreign state is not subject to the jurisdiction of U.S. courts unless a specified exception applies.
Broidy invoked two exceptions, one under tortious activity and the other under commercial activity.
Walter determined the tortious activity exception does not apply, as none of the alleged torts occurred "entirely within the United States," as required by the 1984 Ninth Circuit opinion Olsen by Sheldon v. Government of Mexico.
The commercial activity exception also does not apply because the alleged hacking and cyberespionage were not "commercial activity" within the meaning of FSIA, Walter said.
Discretionary Function Exclusion
Collins agreed with Walter's reasoning but also determined Broidy's tort claims ae barred under an express exclusion under the act.
"The parties vigorously dispute how Olsen's 'entire tort' rule applies to Plaintiffs' allegations in this case, but we find it unnecessary to address this issue because Plaintiffs' claims fall within one of § 1605(a)(5)'s express exclusions from the tortious activity exception," Collins wrote.
The section expressly precludes tort claims against a foreign state "based upon the exercise or performance or the failure to exercise or perform a discretionary function regardless of whether the discretion be abused…."
Collins said:
"We conclude that all of Plaintiffs' tort claims are barred under this 'discretionary function' exclusion from the FSIA's tortious activity exception."
Two Requirements
Collins determined the exclusion applies since the alleged conduct met two requirements set forth by the Supreme Court in the 1991 case United States v. Gaubert: 1) it involved "an element of judgment of choice," and 2) the "judgment" was of the kind that the FSIA intended to shield.
Here, the alleged cyberespionage was not bound by Qatari or international law, Collins said, observing:
"Indeed, it would perhaps be surprising if the domestic law of any country prohibited its own government agents from engaging in covert cyberespionage and public relations activities aimed at foreign nationals in other countries."
He continued:
"In the absence of a showing the Qatari or international law proscribes Qatar's actions here, that alleged conduct involves an exercise of discretions by Qatar that satisfies the first Gaubert criterion."
The second requirement addresses whether the government's actions or decisions were driven by public policy considerations, to which Collins noted:
"Here, there can be little doubt that Qatar's alleged actions involved considerations of public policy that are sufficient to satisfy Gaubert's second criterion.
"Plaintiffs' complaint alleges that, in response to a diplomatic and economic boycott, Qatar undertook the challenges actions as one component of a public-relations strategy 'to influence public opinion in the United States' by 'curtailing the influence of individuals,' such as Broidy, who 'could undermine the standing of the State of Qatar in the United States."
Collins determined:
"We therefore conclude that Qatar's alleged conduct here involved 'the type of discretionary judgments that the exclusion was designed to protect.'"
The case is Broidy Capital Mgmt. v. State of Qatar, 18-56256.
Copyright 2020, Metropolitan News Company