Monday, March 11, 2019
Page 1
Ninth Circuit Reinstates Another Action Challenging Claims for Ginkgo
By a MetNews Staff Writer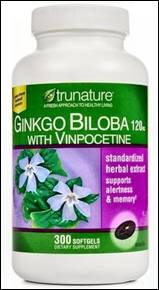 The Ninth U.S. Circuit Court of Appeals has reversed summary judgment in favor of the maker, as well as the seller, of TruNature Ginkgo Biloba with Vinpocetine, holding that the wrong evidentiary standard was used in an action disputing health claims for the product.
The Ninth U.S. Circuit Court of Appeals has reinstated a consumers' action claiming false advertising of the health benefits of TruNature Ginkgo Biloba with Vinpocetine.
In a memorandum opinion by a three-judge panel, defendants NBTY, which manufactures the herbal remedy, and Costco Wholesale Corporation, which sells it, were stripped of a summary judgment in their favor in a class action against them under California's Unfair Competition Law ("UCL") and the Consumer Legal Remedies Act ("CLRA").
District Court Judge Cathy Ann Bencivengo of the Southern District of California, in awarding that Aug. 23, 2017 judgment, declared that "under California law a Plaintiff cannot maintain a false advertising claim when the defendant offers admissible expert testimony and scientific evidence supporting the advertisement in question" and that the defendants produced such testimony.
"In short, the existence of admissible expert testimony that scientific studies and evidence supports the Label Claims is fatal to Plaintiffs case," she wrote.
2018 Decision
The Ninth Circuit opinion, filed Thursday, says Bencivengo erred, noting she "did not have the benefit of a recently released decision of our court."
That decision came last year in Sonner v. Schwabe North America, Inc. There, plaintiff Kathleen Sonner, on behalf of herself and others similarly situated, questioned the claimed benefits of two ginkgo products, said to improve "mental sharpness," "memory," and "concentration."
The Ninth Circuit held in Sonner, in a per curiam opinion:
"Under California law, the plaintiff has the burden of proving by a preponderance of the evidence that a challenged advertisement is false or misleading under the UCL and CLRA…..Therefore, to defeat summary judgment, Sonner need only produce evidence of a genuine dispute of material fact that could satisfy the preponderance of the evidence burden at trial….Sonner easily met her burden by producing expert testimony and other scientific data that Ginkgo biloba has no more of an effect on mental sharpness, memory, or concentration than a placebo."
Tougher Standard Applied
Thursday's opinion declares:
"[T]he district court erred in granting summary judgment by failing to apply the appropriate substantive evidentiary standard of a preponderance to claims brought under California's consumer protection laws….The appropriate evidentiary standard must be applied in determining whether a factual dispute must be submitted to a jury….The district court applied a tougher, conclusive standard, holding that the existence of scientific studies supporting the alleged benefits of the product precluded the appellants from conclusively proving falsity in the appellees' product labeling. We therefore remand so that the district court may apply the newly clarified standard."
In that case—Korolshteyn v. Costco, 17-56435—plaintiff Tatiana Korolshteyn challenges claims that TruNature Ginkgo Biloba with Vinpocetine "supports alertness and memory." A class has been certified.
Copyright 2019, Metropolitan News Company