Monday, February 25, 2019
Page 1
Court of Appeal:
Action on Petition for Arbitration Can't Await Ruling on Lawyer-Recusal Motion
Zelon Says Trial Court Erred in Putting Off Consideration of CBS's Bid to Route Claims Against It by Chuck Norris's Production Company to JAMS
By a MetNews Staff Writer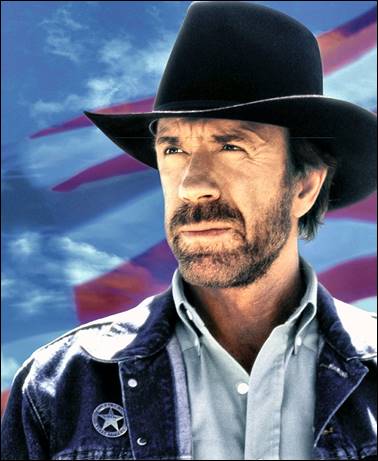 Actor Chuck Norris is seen in a publicty still for the TV series, "Walker, Texas Ranger," aired over CBS from 1993-2001, in which he starred. He owns the production company for the series, Top Kick, which is suing CBS and Sony, alleging a failure to pay the agreed-upon percentage of profits from the continued commercial exploitation of the episodes. The Court of Appeal held Thursday that the motion by Top Kick to disqualify heavyweight entertainment lawyer John M. Gatti as a lawyer for CBS, as well as his firm, Mannat Phelps, cannot be heard before the court considers CBS's peitition for arbitration and that a stay of Superior Court proceesings must be granted pending that determination.
The Court of Appeal for this district has declared that a judge may not delay his ruling on a motion to compel arbitration of a production company's action against CBS Broadcasting Inc. by deciding first the plaintiff's motion to disqualify high-powered entertainment lawyer John M. Gatti and the law firm Manatt, Phelps & Phillips LLP from representing the mass-media giant.
Acting Presiding Justice Laurie Zelon of Div. Seven wrote the unpublished opinion which announces the granting of CBS's petition for a writ of mandate. Zelon pointed to Code of Civil Procedure §1281.4 which provides:
 "If an application has been made to a court of competent jurisdiction, whether in this State or not, for an order to arbitrate a controversy which is an issue involved in an action or proceeding pending before a court of this State and such application is undetermined, the court in which such action or proceeding is pending shall, upon motion of a party to such action or proceeding, stay the action or proceeding until the application for an order to arbitrate is determined and, if arbitration of such controversy is ordered, until an arbitration is had in accordance with the order to arbitrate or until such earlier time as the court specifies."
Stay Is Mandatory
Zelon observed:
"The use of the word shall in the statute imposes a mandatory duty….
"Section 1281.4 requires the trial court to impose a stay when litigants meet two requirements. First, the party seeking to enforce a contractual arbitration clause must file a section 1281.2 petition to compel arbitration….Second, the party seeking resolution via contractual arbitration must file a motion to stay.…CBS met both requirements."
Los Angeles Superior Court Judge David Sotelo had scheduled Top Kick's disqualification motion to be heard on Sept. 19, 2018 and CBS's motion to compel arbitration by JAMS, pursuant to a contractual provision, for Oct. 4 of this year.
"Here, the trial court erred in failing to recognize that a stay is required under California law," Zelon said. "Under the plain language of the statute, the section 1281.4 stay was mandatory."
The opinion orders that a stay be granted and that the trial court proceed to act on the petition for arbitration.
Chuck Norris's Company
CBS was sued on Jan. 31, 2018, by Top Kick Productions, Inc., owned by actor/martial artist Chuck Norris. Top Kick produced the television show "Walker, Texas Ranger," in which Norris starred, and which CBS aired from 1993-2001.
The plaintiff asserts that CBS—as well as Sony, which is not a party to the writ proceeding—has been short-changing it on profits earned from the continued exploitation of the 203-episode series—owing, it alleges, "monetary damages exceeding $30 million."
According to the complaint, Top Kick's right to 23 percent of the profits "has been, and will continue to be, a valuable right, because Walker has been lucrative and popular in syndication, generating over $692 million in revenue to date."
Disqualification Motion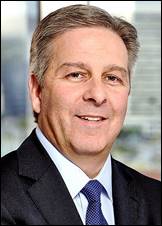 JOHN M. GATTI
Partner, Mannatt Phelps
Top Kick's position is that Gatti had represented it, while he was with Stroock & Stroock & Lavan LLP, in a dispute with CBS, allegedly gaining confidential information. It moved to disqualify him and his present firm.
CBS's bid for an order for arbitration and a stay, Top Kick argued in the Court of Appeal, were simply aimed at blocking its disqualification motion from being heard.
"A stay, however, does not prevent the determination of the disqualification motion," Zelon responded. "A motion to disqualify counsel can be decided by an arbitrator and a stay presents no bar to its determination."
Federal cases cited by Top Kick for the proposition that disqualification motions cannot be decided by arbitrators applied New York law and law of the Second Circuit Court of Appeal, she said, noting that California law is to the contrary.
Zelon noted that the parties had contractually agreed to arbitration of any disputes.
The case is CBS Broadcasting Inc. v. Superior Court, B292277.
Gatti, a partner in the West Los Angeles firm of Manatt Phelps's entertainment litigation practice, was one of CBS's lawyers in the writ proceeding. It was also represented by Benjamin G. Shatz, who co-chairs the firm's appellate practice group, litigation partner Emil Petrossian, and litigation associate Lauren Fried.
Acting for Top Kick were Mark D. Baute, Scott J. Street, and Artyom Baghdishyan of the downtown Los Angeles firm of Baute Crocheteire & Hartley, LLP.
Sony's Involvement
Sony is sued based on its participation in the post-network-run marketing of "Walker, Texas Ranger." The complaint alleges that CBS's duty to pay Top Kick 23 percent of the profits extends "to companies that CBS entered into licensing and distribution agreements, such as Sony Pictures Television, Inc…."
It avers that after the network run ended, CBS and Sony "focused less on marketing Walker to television stations and DVD viewers and more on promoting the show" on streaming video services, "some of which they owned or co-owned," and have disclaimed a need to account for these profits.
The complaint sets forth:
"[I]n recent years, Defendants have rejected, and largely ignored, syndication deals with third parties who were willing to pay a premium for Walker, and instead chose to engage in self-dealing transactions to benefit only themselves….
"For example, Katz Broadcasting currently has a license to show Walker on its Grit network. It pays a fee of $24,686 per episode. In early 2017, Katz contacted Sony to extend that license for an additional four years, for a total of $5 million. Sony ignored the Katz offer. Instead, Sony intentionally allowed Grit's license to lapse and gave away Walker to getTV, a fledgling, low-tier cable network owned by Sony."
Copyright 2019, Metropolitan News Company