Wednesday, October 2, 2019
Page 1
C.A. Spurns Entreaty to Apply 'Neutral Reportage Privilege'
Holds That Woman Who Sued Newspaper Over Account of Raid on Her Home and Alleged Connection With Marijuana Businesses Is a Limited Public Figure in a Broader Context Than Judge Determined
By a MetNews Staff Writer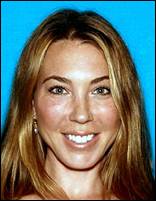 STEPHANIE SMITH
Real Estate Investor
The Court of Appeal has relieved a community newspaper of a libel suit brought against it based on its recitations of information derived from major media outlets, but did so without addressing the plea by the District of Columbia-based Reporters Committee for Freedom of the Press and 21 other media organizations that California should squarely adopt the "neutral reportage privilege."
That doctrine—accepted by some jurisdictions, rejected by most, was stated by a 1977 Second U.S. Circuit Court of Appeals decision to apply "when a responsible, prominent organization...makes serious charges against a public figure, the First Amendment protects the accurate and disinterested reporting of those charges, regardless of the reporter's private views regarding their validity."
What Div. One of this district did decide Monday, in an unpublished opinion, was that Stephanie Smith, a mother of five whose Pacific Palisades home was raided by police in connection with her ownership of buildings in San Bernardino County leased to cannabis growers, is a limited public figure in a broader sense than was found by Los Angeles Superior Court Judge Gerald Rosenberg.
As such, Smith would have to show that the defendant, Palisades News, had actual malice—knowledge of the falsity of its statements about her or that it acted in reckless disregard of the truth—and, the appeals court held, the evidence does not point to that conclusion.
                            Scope of Status
Rosenberg agreed that Smith is a limited public figure—someone who has voluntarily stepped into the spotlight, seeking to influence the outcome of a public controversy—but found that she attained that status only in the context of her court actions against the County of San Bernardino and the City of Colton, located in that county, relating to zoning of marijuana businesses. That status, he ruled, is irrelevant to her action against the Palisades News based on Jan. 2, 2018 article bearing the headline, "Palisadian Stephanie Smith Gains Marijuana Notoriety."
The article begins by saying that Smith "was busted on December 13 for operating an allegedly illegal marijuana-growing operation in San Bernardino."
It goes on to report:
 "CBS News reporters said police reported that 'the huge operation is normally associated with a drug lord' and 'Smith was making millions of dollars per month running the operation' " and that "KTLA reported that Smith had paid cash for two warehouses and a home for the operation."
Falsity Claimed
Smith asserted in her complaint against the Palisades News, a twice-a-month publication, that she was not arrested on Dec. 13, that the statement that she operates the San Bernardino business is false—she is merely its landlord—and that she was not making $1 million a year from these ventures and did not purchase the real property in cash.
Rosenberg held that while the first prong of the anti-SLAPP statute—that the action stemmed from protected conduct—was met, the second prong, probability of success on the merits, was not. With respect to the newspaper's statements, she was a private individual and a mere negligence standard applied, which she might be able to meet, he determined.
Reversal came in an opinion by Los Angeles Superior Court Judge Gregory J. Weingart, sitting on assignment. It gives the Palisades News a complete victory; Rosenberg had granted the anti-SLAPP motion as to the other causes of action, for false light and intentional infliction of emotional distress.
Weinger's Opinion
Weingart pointed to various public statements by Smith and the broad coverage she received. He noted that coverage included references to her 2013 sentence to three years of probation on a misdemeanor conviction for was found guilty of a misdemeanor for assisting in liposuction procedures without a medical license.
"After her warehouses and personal residence were raided by law enforcement, the mash-up of motherhood, prior criminal history, and large-scale cannabis production proved to be journalistic catnip," he wrote. "Numerous press articles appeared—locally, nationally, and overseas—talking about the police raids and describing Smith as a suburban mom and alleged drug "queenpin" who made millions in connection with a huge marijuana growing operation."
Among the public statements she made, quoted in the opinion, was one on Dec. 20, 2017, a week after the raid on her home by San Bernardino officers, in which she said she was "disappointed to explain that these military style raids are the way City leaders handle zoning issues," adding:
 "Storming into my home and pointing assault weapons at me...because a building I own doesn't have the proper zoning permits is not acceptable....Attempting to smear me as an illicit drug lord is laughable for countless reasons, the least among them is that medical marijuana is legal and the voters in California have asked for over a decade that our representatives create laws that work for safe access—not work against it."
Smith asserted that "a sensationalized military response to a respected, peaceful female entrepreneur is an abuse of power."
Effect of Statements
Weingart recited that to become a limited public figure, a person must attempt to gain public attention in connection with a controversy. He said:
"Smith sought to do exactly that through her public statements following the raid and prior to the Palisades News publication. Smith's public statements were not confined (as the trial court held) to challenging municipal ordinances, but were a much broader commentary on how laws regulating cannabis are applied and enforced, accompanied by advocacy for a different approach."
He added that the public controversy into which Smith "injected herself" included "who should operate" marijuana businesses, what type of permitting and regulatory process should exist for such operations, and how violations of regulations should be policed."
The statements in the Palisades News which Smith alleged to be libelous, Weingart said, "were germane to this debate over the permitting process, law enforcement efforts surrounding that permitting process, and whether Smith was the type of individual worthy of licensure."
Malice Not Established
Addressing whether the facts pointed to malice, the jurist wrote:
"Smith does not argue the Palisades News article was fabricated, the product of imagination, based on unverified anonymous tip, or that the content of the story was inherently improbable. The record shows that in making the three statements alleged to be defamatory, Palisades News relied on prior reporting from reputable organizations. Indeed, two of the identified statements were expressly attributed to those prior sources—KTLA and CBS—in the Palisades News article.
"Instead, Smith argues reckless disregard can be inferred because Palisades News did no independent investigation."
Weingart quoted the California Supreme Court's 1984 decision in Reader's Digest Association v. Superior Court as saying:
"The failure to conduct a thorough and objective investigation, standing alone, does not prove actual malice....A publisher does not have to investigate personally, but may rely on the investigation and conclusions of reputable sources."
Won't Recognize Privilege
Weingart said in a footnote:
"Given Smith's failure to produce evidence of malice, we…decline to address amici curiae's invitation to recognize a neutral reportage or wire service defense under California law."
An April 18 amici curiae brief from media organizations says that declining to recognize the privilege "would give short shrift to the constitutional principles that the United States Supreme Court embraced decades ago, which are necessary for the full and fan discussion of public controversies and the public figures involved in those controversies."
The California Supreme Court said in its 1998 decision in Khawar v. Globe International, Inc.:
"The United States Supreme Court has not stated whether it agrees with this theory, and it has never held that the First Amendment mandates a neutral reportage privilege….Nor have we ever addressed the question whether the neutral reportage privilege will be recognized in this state."
Two Cases Cited
Although the brief represents that the privilege has been recognized in California cases involving public figures, neither case it cites mentions, let alone recognizes, the privilege.
Yet, the brief says in a footnote that "[a]lthough the California Supreme Court rejected application of the doctrine to statements about private figures" in Khawar, "it did not disturb these well-considered decisions involving public officials and public figures, which are based on the foundational First Amendment principles…."
The brief also says that "amici urge this Court to adopt the wire service defense and hold that it bars Smith's defamation claim against the Palisades News." However, it points to no evidence that the newspaper ran or derived information from a wire service account.
The case is Smith v. Palisades News, B292107.
Jean-Paul Jassy and Elizabeth H. Baldridge of the Hollywood firm of Jassy Vick Carolan represented the Palisades News. Riverside attorney Ben Eilenberg was Smith's counsel on appeal for Defendants and Appellants. Acting for the amici were the Reporters Committee District of Columbia lawyers and Kelli Sager, Rochelle Wilcox, and Nicolette Vairo of the downtown Los Angeles firm of Davis Wright Tremaine.
Copyright 2019, Metropolitan News Company