Friday, September 27, 2019
Page 1
Judge B. Scott Silverman, 70, to Retire From Los Angeles Superior Court on Nov. 8
By a MetNews Staff Writer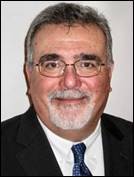 B. SCOTT SILVERMAN
Superior Court Judge
Los Angeles Superior Court Judge B. Scott Silverman, 70, has said he will retire from the bench on Nov. 8.
He was appointed to his judgeship in November 2008 by then-Gov. Arnold Schwarzenegger and had been elected by judges of that court to a commissionership in November 2007. Silverman was the highest-ranked candidate for a commissionership on a list prepared by a court nominating committee.
At the time of his election as a subordinate judicial officer, he was a partner in the law firm of Morrison and Foerster. He joined that firm in 1977, and for two years before that, Silverman was a law clerk for California Supreme Justice Raymond L. Sullivan.
First in Class
At the UC Hastings College of the Law, Silverman graduated first in his class. He was admitted to the State Bar in 1975.
He was consulting editor for the book "Wrongful Employment Termination Practice," published by the California Continuing Education of the Bar in 1987, co-authoring the chapter on "Theories of Liability." Silverman co-authored the 1990 Supplement to that work and wrote the chapter on privacy law in the 1997 Second Edition.
Silverman is also the author of a chapter on retaliation, whistleblowing and other statutory limits on discharge in the West Group's Employment Law Deskbook for Human Resources Professionals, published in 2001.
Employment Discrimination Case
Among his pro bono activities as a lawyer was handling a successful employment action on behalf of a Riverside Police Department officer who alleged racial discrimination and harassment. A jury in 2005 awarded him $140,000 in lost wages and medical expenses and more than $1.5 million for emotional distress.
The American Civil Liberties Union of Southern California awarded Silverman its Racial Justice Award for his work in that case.
His first name is Bradley.
Also slating retirements are two Los Angeles Superior Court commissioners: Anthony M. Peters, who will leave the court on Oct. 9, and Sharon L. Miller, who is retiring as of Oct. 31.
Copyright 2019, Metropolitan News Company