Thursday, August 1, 2019
Page 1
Court of Appeal:
Judge's Finding That Action Against Raiders Not Arbitrable on Class Basis Wasn't Void
By a MetNews Staff Writer
The First District Court of Appeal yesterday rejected the contention of a former Raiderette that a judge's order dismissing her class claims against Oakland's football team was void, under a decision of the California Supreme Court.
Justice Alison M. Tucher of Div. Four wrote the opinion which was not certified for publication.
The action against the Raiders and others was brought by Susie Sanchez over alleged wage and hour violations.
Sanchez—who was a 37-year-old grandmother when she became a Raiderette in 2011— was an objector to a 2014 $1.25 million settlement of a class action by former cheerleaders against the Oakland Raiders for violation of state labor laws. A judge's approval of the settlement was affirmed by the Court of Appeal in 2016.
Brings Action
Meanwhile, in 2015, Sanchez brought her own putative class action. Relying on the Court of Appeal's 2014 decision in Garden Fresh Restaurant Corp. v. Superior Court, Alameda Superior Court Judge Winifred Smith found that absent a contrary indication by the parties to an arbitration agreement to the contrary, he, not an arbitrator, would decide if arbitration could take place on a class-wide basis.
He decided on June 3, 2015, that it could not, and dismissed the class claims.
The California Supreme Court on July 28, 2016, overruled Garden Fresh in Sandquist v. Lebo Automotive, Inc., holding that the arbitrator is to decide if there is to be class-wide arbitration. Sanchez brought a motion under Code of Civil Procedure §473(d) to vacate the judgment which Smith denied, and she appealed.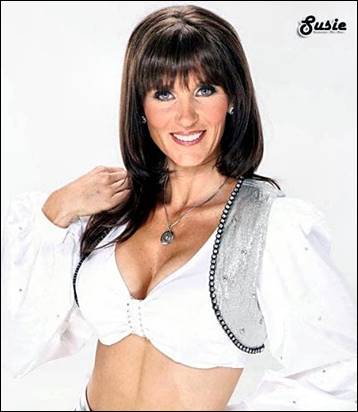 Above is a publicity shot of Susie Sanchez as a Raiderette. The Court of Appeal yesterday affirmed an order denying her motion to vacate a judgment in favor of the Oakland Raiders in a wage-and-hour action she sought to have arbitrated on a class-wide basis.
Tucher's Opinion
In her opinion affirming Smith's order, Tucher noted that while a void judgment may be set aside at any time, one that is merely voidable may be vacated under §473(d) if it is brought within six months, and more than six months had passed when Sanchez made her motion.
A void judgment, she said, is one made where there is an absence of jurisdiction in a fundamental sense or where the judge grants relief in the absence of a power to do so.
Tucher wrote:
"Sanchez does not persuade us that the June 3, 2015 order dismissing her class allegations was void under these standards. Sandquist makes clear that the court must examine the contract to determine whether the parties intended to assign to the court or the arbitrator the question of whether class arbitration is available, and that there is no 'one-size-fits-all rule' allocating that question to one decisionmaker or the other….Depending on the terms of the arbitration agreement, the court may be the proper forum for that determination. It does not lack jurisdiction in a 'fundamental sense' over the question of whether class arbitration is available."
She continued:
"Sanchez argues, however, that the court exceeded its jurisdiction and granted relief it had no power to grant because this arbitration agreement, properly interpreted under the standards set forth in Sandquist, reserved that question for the arbitrator, not the court. In effect, this is an argument that the trial court made either a factual or a legal error in its June 3, 2015 ruling. But if an erroneous judgment or order is within the jurisdiction of the court, it is not void."
The case is Sanchez v. The National Football League, A153505.
Copyright 2019, Metropolitan News Company