Thursday, May 2, 2019
Page 1
Superior Court Judge Lisa B. Lench Appointed to Judicial Council
By a MetNews Staff Writer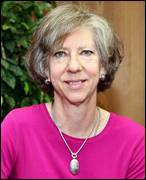 LISA B. LENCH
Superior Court Judge
Los Angeles Superior Court Judge Lisa B. Lench has been appointed by the California Supreme Court to the Commission on Judicial Performance, it was announced yesterday, on the day her four-year term commenced.
She and Santa Clara Superior Court Judge Erica R. Yew have switched places; Lench took Yew's spot on the Judicial Council and Yew yesterday replaced Lench as a member of the Supreme Court Committee on Judicial Ethics Opinions.
Lench has served as chair of the California Judges Association Judicial Ethics Committee and has taught ethics courses for the Center for Judicial Education and Research and for the Los Angeles Court's orientation for new judges
In 2014, she sought election as president of the California Judges Association but was defeated by San Diego Superior Court Judge Joan Weber.
Appointed to the trial bench by then-Gov. Gray Davis, she has been a judge for 17 years. At the time of her appointment, Lench was deputy chief of the Narcotics Section of the U.S. Attorney's Office for the Central District of California.
A major prosecution she handled was against members of the Mexican Mafia, resulting in the convictions of 20 defendants with 10 receiving life sentences.
She received her law degree from Loyola.
Copyright 2019, Metropolitan News Company