Monday, October 7, 2019
Page 1
Court of Appeal:
Plaintiff Must Be Able to Attend Deposition of His Ex-Wife
Opinion Says DVRO Might Be Sufficient Cause to Bar Presence but Here, Trial Judge Failed to Weigh Factors, and Evidence Shows That the Former Husband Has Not Violated Order to Stay Away
By a MetNews Staff Writer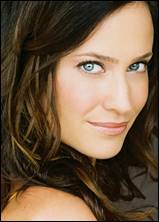 KRISTEN KERR
Actress
The Court of Appeal for this district has countermanded a Los Angeles Superior Court judge who declined to lift a domestic violence restraining order imposed on an ex-husband to the extent of allowing him to attend the deposition of his former spouse in a case in which each is suing the other for invasion of privacy.
Div. One, in an opinion by Los Angeles Superior Court Judge Gregory J. Weingart, sitting on assignment, granted a writ of mandate on Thursday ordering that talent agent Steven E. Jensen be allowed to attend the deposition of his former wife, actress Kristen Kerr. The unpublished opinion annuls an action by Los Angeles Superior Court Judge Lynn H. Scaduto, Wingard's former colleague at Munger, Tolles, and Olson, LLP, where both practiced before their respective appointments to the bench in 2017.
Kerr's deposition is to take place in connection with an action pending in the courtroom of Los Angeles Superior Court Judge Elizabeth Allen White, with trial slated to start Nov. 25. Jensen is the plaintiff and Kerr is the cross-complainant.
Jensen initially brought his motion last year, on an ex parte basis, before White, asking that he be allowed to attend Kerr's deposition.
That motion was precipitated by an advisory from Kerr's lawyer to Jensen's attorney on Nov. 7, 2018, in advance of a scheduled deposition, that Kerr did not "waive her right" under a restraining order that prohibits Jensen from coming within 100 yards of her, except under circumstances that were not applicable. The order was issued under the Domestic Violence Prevention Act ("DVPA").
Non-Interference
White was unwilling to disturb an order issued by another judge. The department's minute order of Nov. 9, 2018 sets forth:
"The Ex Parte Application for Order Allowing Plaintiff/'Cross-Defendant Steven Jensen to Appear at Deposition of Defendant/Cross-Complainant Kristen Kerr filed by Steven Jensen on 11/09/2018 is Denied. The moving party may seek relief in Family Law court."
On Jan. 10, 2019, the matter came before Scaduto, who sits in a family law court. She said the question was "not whether to prohibit" Jensen "from attending the deposition," continuing:
"It is not whether or not or, you now, what sort of protective order to fashion. Those are not for me to decide. What's for me to decide is whether to, you know, make another hole in the restraining order."
She alluded to Jensen's previous efforts to gain amendments to the restraining order on unrelated bases and said that granting the present motion would not be a "wise exception to make to this restraining order."
Weingard's Opinion
Weingart viewed it differently.
He said that as a general proposition, "California law provides that a party to a civil action has a right to be present at each of the depositions scheduled in the matter."
That right, he explained, is derived both from the Civil Discovery Act and the constitutional right to due process.
Yet, he continued, that right—as the Court of Appeal observed in the 1987 decision in Lowy Development Corp. v. Superior Court from this district's Div. Five—is not absolute.
" When countervailing court orders or statutes exist, such as the restraining order in this case issued under the DVPA, the right to attend a deposition in person may be infringed," Weingart said, proceeding to spell out:
"To reconcile the dictates of the DVPA, the Civil Discovery Act, and constitutional due process, we distill from the relevant authorities the following underlying principle: a party subject to a DVRO should be excluded from attending deposition in a matter to which he or she is a party only under compelling circumstances, and otherwise permitted to attend under the least restrictive conditions necessary to effectuate continued protection under the DVRO."
Abuse of Discretion
Finding that Scaduto abused her discretion, he recited:
"Here, the family law court declined to consider protective steps that could be taken if Steven was to attend in person—indeed, it noted that it did not believe that question was properly before it. The trial court instead declined to make any modifications to the DVRO, meaning Steven was prohibited from attending the deposition in person under any circumstances."
Weingart said Scaduto "lacked a proper basis to decline modification" of the order.
The jurist noted that the record reflects no violation of the order to stay away from Kerr, though, he said, Jensen did go on a school field trip with his children during his ex-wife's "custodial time" without her consent in writing, and was held contempt and sentenced to five days in jail and 120 hours of community service.
Remand With Instructions
The opinion declares:
"We agree with Steven that a party is entitled to attend a deposition of an opposing party absent compelling circumstances necessitating such exclusion. Because the court declined to weigh whether restrictions could be imposed on Steven's attendance at the deposition short of his total exclusion from it, we grant Steven's writ petition. We remand with instructions for respondent court to modify the DVRO to permit Steven to attend Kristen's deposition in person, as well as to impose certain other conditions on Steven's attendance and participation."
The case is Jensen v. Superior Court, B295875.
H. Scaduto, Judge. Petition granted.
Jeremy D. Smith of Krane & Smith was joined by Joseph S. Klapach of Klapach & Klapach in representing Jensen on appeal. Arguing for Kerr were Fritzie Galliani, along with Harry W.R. Chamberlain II and Robert M. Dato of Buchalter.
The Family Violence Appellate Project filed an amici curiae on behalf of Kerr.
Privacy Actions
In the case before White, Jensen contends, among other things, that his email account was hacked. He alleges that Kerr's father, Clarence Kerr, paid his daughter's "lover," Victor Peckarcik, to do the hacking—which, he alleges was supervised by attorney Manny Medrano, a former reporter/anchor for KTLA and KNBC.
Kerr's cross complaint alleges that Jensen accessed her computers without her consent, forged her signature on loan and lease documents, opened credit cards in her name—resulting in her bankruptcy—and accessed her computer, emails and cell phone, copying explicit photographs of her, threatening to disseminate them.
The next hearing in the case is scheduled for this morning on Pekarcik's motion to quash a deposition subpoena, with the motion being opposed by Jensen and Kristen and Clarence Kerr.
Copyright 2019, Metropolitan News Company