Monday, December 2, 2019
Page 1
Prosecutor Lana Kim Is Unopposed for Los Angeles Superior Court Seat
By a MetNews Staff Writer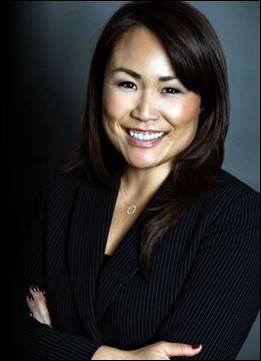 LANA KIM
Deputy District Attorney
Deputy District Attorney Lana Kim has, in effect, gained election to the Los Angeles Superior Court, with the sole person who took out nominating papers for the same seat opting to compete in another race.
Private practitioner Timothy S. Reuben, who took out papers for five seats, on Wednesday filed for Office No. 97, leaving Kim as the only candidate seeking Office No. 141.
Kim is the second deputy district attorney to win a seat without a contest. The first was Shannon Cooley, the only person to file a declaration of intent to seek Office No. 17.
Fifty nine sitting Los Angeles Superior Court judges have endorsed Kim, including Presiding Judge Kevin C. Brazile and Assistant Presiding Judge Eric C. Taylor, as well as Court of Appeal Presiding Justice Tricia Bigelow of this district's Div. Eight.
She was admitted to practice on Dec. 6, 2004. Kim's law degree is from Whittier College.
Reuben is pitted against Deputy District Attorney Sherry L. Powell in the race for Office No. 97. That is one of eight seats for which Deputy District Attorney Scott Andrew Yang has taken out nominating papers.
Court Challenge
Caree Annette Harper, whose ballot designation is "Attorney at Law," said Wednesday she will challenge the ballot designation chosen by defense attorney David D. Diamond, her opponent for Office No. 162. He seeks to be billed as "Attorney/Adjunct Professor."
There have been conflicting Los Angeles Superior Court decisions as to whether a part-time teaching position qualifies as a "principal" occupation or profession, as required for a ballot designation by Elections Code §13107.
Harper said:
"We are most certainly challenging Mr. Diamond's designation. This seems to be a concerning pattern."
The comment was in reference to Diamond's effort last year to use the designation, "Attorney/Police Commissioner" in his unsuccessful bid for election to a judgeship. Los Angeles Superior Court Judge Mary Strobel granted a writ ordering the registrar recorder to disallow "Police Commissioner."
Diamond Responds
Diamond responded:
"I am puzzled by Ms. Harper's proposed challenge. I have slowed my practice down and focused on teaching. It is a paid position with a substantial time commitment. I should not be punished for extending myself to the community in multiple arenas. This is the same candidate that asked me to throw her a fundraiser in my home, having never met me in person. Unfortunately, the only troublesome pattern is her erratic behavior such as spending time in custody for being in contempt of court and taking enormous sums of money from mentally challenged clients for doing little work. My very first anonymous donation received in this campaign was from an attorney that wished me luck and told me Ms. Harper 'is a joke and unethical; actually she is unfit for the bench.'
"While I make no such comment on her practice, this attorney seemed well-versed with my opponent."
'Managing Partner'
The ballot designation chosen by Reuben is "Attorney/Managing Partner." The permissibility of using the words "Managing Partner" could be challenged; Elections Code §13107(c) provides (with emphasis added):
"The designations 'Attorney' and 'Lawyer' may be used in combination with one other current principal profession, vocation, or occupation of the candidate, or the principal profession, vocation, or occupation of the candidate during the calendar year immediately preceding the filing of nomination documents."
Powell could not be reached for comment Wednesday as to whether she will challenge Reuben's designation.
Cole's Challenge
Deputy District Attorney Emily Cole said Tuesday she will mount a court challenge. Her opponent for Office No. 76, born with the name Michael Cummins, gained a court order in 2017 adding a first name of "Judge" and is running with the name, "Judge Mike Cummins."
His ballot designation is "Retired Judge." He is a former Stanislaus Superior Court judge, but has practiced law since leaving the bench in 2006.
The Code of Regulations bars use of the word "Retired" if the candidate has had a job subsequent to the retirement.
Cole said she will challenge both the use of his first name and the ballot designation. Cummins said he has no comment "except that I believe that all people (including candidates for public office) within reason, should do what they feel they need to do."
Cummins ran unsuccessfully last year as "Judge Mike Cummins" for the post of district attorney of San Luis Obispo County.
A list of those who have returned nominating papers for Los Angeles Superior Court seats appears in the "End of the Month" column in today's paper.
Copyright 2019, Metropolitan News Company