Thursday, May 16, 2019
Page 1
Ninth Circuit:
Judgment for Maker of Homeopathic Remedies Cannot Stand
Panel Revives Cause of Action Under UCL, Does Not Disturb Outcome on Other Theories
By a MetNews Staff Writer
The Ninth U.S. Circuit Court of Appeals yesterday reinstated a class action against a manufacturer of homeopathic cold and flu remedies for children, but limited the plaintiffs on remand to pursuing their claim that the products do not work under California's Unfair Competition Law.
The complaint against the Los Angeles-based Hylands, Inc. and others alleged was brought under various theories, including the state Unfair Competition Law ("UCL"), False Advertising Act ("FAL"), and the Consumer Legal Remedies Act ("CLRA"), as well as the federal Magnuson-Moss Warranty Act, and put forth an express warranty theory.
After a jury found, following a 13-day trial, that Hylands does not falsely advertise its products, District Court Judge Dolly Gee of the Central District of California decided the equitable causes of action under the UCL and the FAL.
Memorandum Opinion
The Ninth Circuit's memorandum opinion declares:
"The district court did not err in ruling for Hyland's on the FAL claim based on the jury's implicit factual findings.
"Allen's UCL claim, however, encompassed both a deceptive advertising theory and an unfair business practices theory. The UCL's prohibition of unfair business practices sweeps more broadly than the CLRA, or express warranty….The UCL's unfair prong can apply to business practices that are against public policy,…; that are 'immoral, unethical, oppressive, unscrupulous or substantially injurious,'…; or that cause unforeseeable injuries to consumers that are not outweighed by countervailing benefits….The jury's narrow findings as to deceptive advertising do not resolve Allen's broader unfair practices theory. Thus, the district court must engage in fact-finding to resolve this claim, and erred in granting judgement to Hyland's without doing so. Consequently, the district court's judgment on Allen's equitable UCL claim must be reversed."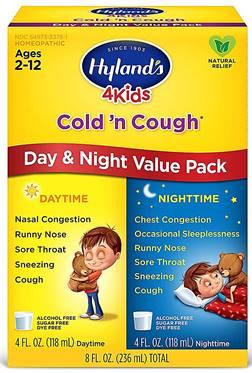 The Ninth U.S. Circuit Court of Appeals yesterday reversed a judgment by a judge against Hylands, Inc., maker of homeopathic medicines, on a cause of action under California's Unfair Competition Law. The plaintiffs claim the products are ineffective.
Alternate Bases
At the outset of the UCL, Business & Professions Code §17000 provides that "unfair competition shall mean and include any unlawful, unfair or fraudulent business act or practice…." The complaint, in addition to claiming unfairness based on false advertising, sets forth:
"Defendants' conduct is unfair in that the harm to Plaintiff and the Class arising from Defendants' conduct outweighs the utility, if any, of those practices.
"…Defendants' conduct described herein, violated the 'fraudulent' prong of the UCL by representing that Hyland's Cold and Flu Remedies were fast acting and effective at providing multi-symptom relief from the symptoms of the common cold and flu, when in fact they were not."
Other Contentions Rejected
The Ninth Circuit panel—comprised of Senior Circuit Judge A. Wallace Tashima, Circuit Judges Richard Paez, and District Court Judge William Alsup of the Northern District of California, sitting by designation—rejected representative plaintiff Kim Allen's other assaults on the judgment. These included the contention that Gee erred in instructing the jury that Allen had to prove that the Hyland's remedies "cannot relieve symptoms as represented."
Former Los Angeles County Bar Association President Gretchen Nelson argued before the panel at oral argument in Pasadena on April 11 that use of the word "cannot"—rather than "do not"—was misleading without adding that efficacy based on a placebo effect did not suffice.
The opinion says:
"Here, we need not address whether the district court misstated the elements of Allen's legal claims because any error was more probably than not harmless. The phrases 'do not' and 'cannot' were used interchangeably by both parties throughout the proceedings, effectively conflating the concepts."
The opinion relates that in closing argument, Allen's law said:
" 'Do not' equals 'cannot.' "
The judges reasoned:
"Thus, as this case was presented to the jury, there was no difference between 'do not' and 'cannot' such that a different jury instruction would have affected the verdict."
Allegations of Complaint
The complaint contains a broad-based assault on homeopathic remedies, averring:
"Homeopathy uses many animal, plant, mineral, chemical and poisonous substances in its remedies. Examples of substances used by homeopaths to prepare their remedies include arsenicum album (arsenic oxide), natrum muriaticum (sodium chloride or table salt), lachesis mula (the venom of the bushmaster snake), opium, and thyroidinum (thyroid hormone). Some of Defendants' homeopathic products for children list belladonna (also known as the 'deadly nightshade'), one of the most lethal plants in the Western Hemisphere, as an active ingredient."
With respect to the defendant's products, it says:
"The purportedly 'active ingredients' in Hyland's Cold and Flu Remedies are so highly diluted that there is no scientific basis to support Hyland's claims that its products arc effective. The majority of the 'active ingredients' in Hyland's Cold and Flu Remedies is diluted at a ratio of 1 to 1,000,000, while many are diluted at a ratio of 1 to 1,000,000,000,000. Moreover, the extract of duck liver and heart purportedly contained in Flu Care is diluted at a ratio of 1 to 10 to the 400 power (1 followed by 400 zeros)."
The case is Allen v. Hylands, Inc., 17-56184.
Copyright 2019, Metropolitan News Company