Tuesday, August 27, 2019
Page 1
Service Set for Today for Paul Flynn, Retired L.A. Superior Court Judge
By a MetNews Staff Writer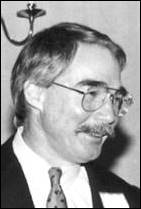 PAUL G. FLYNN
1939-2019
A memorial service will be held today for retired Los Angeles Superior Court Judge Paul G. Flynn, who died at the age of 80.
The service will be conducted at 11 a.m. at the Los Angeles Country Club, 10101 Wilshire Blvd.
Flynn, who served on the Superior Court from 1989 until his retirement in 2006, died at his home in Santa Barbara on Aug. 10 of esophageal cancer.
Handled Major Cases
The judge presided over various high profile cases including the 1995-96 murder trial of rap star Calvin Broadus, known as "Snoop Dogg." (A jury acquitted Broadus and his bodyguard of murder but was deadlocked on voluntary manslaughter; the District Attorney's Office opted not to retry him.)
He also handled the trial of Whitewater figure Susan McDougal on charges unrelated to the scandal involving the real estate investments of President Bill Clinton and wife Hillary Clinton. McDougal was tried in the state proceeding for allegedly embezzling $150,000 from symphony conductor Zubin Mehta and his wife, and was acquitted in 1998 on all 12 counts.
Flynn was the judge in the case against Anthony Brown, who pled guilty to misdemeanor battery in connection having spat on Reginald Denny after a police beating that sparked the 1992 Los Angeles riots.
'Great Job'
"It's a great job," Flynn told the METNEWS as he readied for retirement, adding that "very few jobs can be as much fun or satisfying."
He also said:
"I loved every minute of it, but it was just time."
His law degree was awarded by the University of San Francisco in 1968. He served as an associate in the Los Angeles office of O'Melveny & Myers from 1968-71, as an assistant U.S. attorney for the Central District of California from 1971-78, and chief assistant U.S. attorney for that office from 1978-80.
Private Practice
In 1980, Flynn re-entered private practice, serving for a year as a partner in the Los Angeles firm of Walter, Finestone & Richter, handling civil litigation.
He taught law, first at Southwestern as an associate professor from 1981-85, then, from 1985-89, as a professor at Pepperdine.
Flynn is survived by his wife of 48 years, Kee Ralphs Flynn, by a brother, three children from a previous marriage, and seven grandchildren.
The family has asked that in lieu of flowers, donations be made in memory of Flynn to the Legal Aid Foundation of Santa Barbara County.
Copyright 2019, Metropolitan News Company