Monday, July 29, 2019
Page 3
C.A. Reinstates Action Based on Uncertainty Over Timeliness
Opinion Says Demurrer Improperly Sustained Based on One-Year Statute for Legal Malpractice Actions Because Complaint, Judicially Noticed Matters, Did Not Reflect When Defendants' Services Ceased
By a MetNews Staff Writer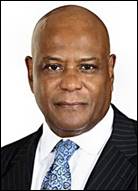 RICKEY IVIE
Attorney
The Court of Appeal for this district has held that a law firm's failure to substitute out of a lawsuit after trial was a factor in creating an uncertainty as to when its representation of the defendant ended—and that continued representation, if it occurred, might have tolled the one-year statute of limitation on a legal malpractice.
An unpublished opinion by Acting Presiding Justice Luis Lavin of Div. Three, filed Thursday, reverses a judgment of dismissal by Los Angeles Superior Court Judge Maureen Duffy-Lewis which followed her sustaining of demurrers without leave to amend based on the action being untimely.
Lavin quoted from his own opinion last year in Austin v. Medicis (which, in turn had quoted an earlier case) declaring that "for a demurrer based on the statute of limitations to be sustained, the untimeliness of the lawsuit must clearly and affirmatively appear on the face of the complaint and matters judicially noticed."
The ruling comes in a case where the Superior Court register reflects Evans having assumed a pro per status one year and 57 days before the filing of the complaint in issue—but that fact does not appear on the face of the pleading.
Sued for Fraud
The plaintiff in the malpractice action against the downtown Los Angeles law firm of Ivie McNeill & Wyatt APC and two of its lawyers is Mattie Belinda Evans. She was the defendant in a lawsuit alleging fraud and had cross-complained for slander and libel.
Evans, now 86, alleges that on Dec. 18, 2015, Rickey Ivie (founder of the 19-lawyer firm), came to her home to announce that there had been a defense verdict in the action against her. Evans had been absent from the trial owing to illness.
According to her malpractice complaint, she inquired of Ivie as to when there would be a trial on her cross-complaint; he told her not to be concerned and just get well; she did not learn until May 9, 2016, upon receiving a copy of the judgment, that Ivie had dismissed her cross-complaint, without authorization. He had done so on Dec. 7, 2015, in exchange for a waiver of court costs.
Chronology of Events
These events ensued, as reflected by the Superior Court register and/or Lavin's opinion:
May 25, 2016: Evans filed a motion, in pro per, citing a federal rule of civil procedure, in essence seeking to resurrect the cross complaint. She filed other papers in pro per.
June 20, 2016: The motion was denied at a hearing presided over by then-Los Angeles Superior Court Judge Allan Goodman (now retired, but sitting on assignment on the Court of Appeal for this district). Although Evans was represented at that hearing by attorney Christopher Silva—who arrived that year from Connecticut and went to work for Gleason, Dunn, Walsh & O'Shea—the minute order reflects her pro per status. It says: "Defendant provides no legal or factual basis to set aside her voluntary dismissal or a basis on which she can seek damages on her dismissed claims."
Aug. 23, 2016: Evans sued for attorney malpractice.
May 9, 2017: One year had elapsed from the time Evans purportedly learned of the dismissal of her cross-complaint.
May 25, 2017: One year had elapsed from the time Evans assumed a pro per status.
June 5, 2017: Evans dismissed her malpractice action without prejudice.
July 21, 2017: She filed a new malpractice action, nearly 14 months after assuming a pro per status.
Feb. 13, 2017: Duffy-Lewis's judgment in favor of the defendants was filed.
Lavin's Opinion
The issue in the appeal was whether the July 21, 2017 complaint was time-barred. Lavin said that Duffy-Lewis erred in finding that it was because there might have been a tolling of the statute of limitation under Code of Civil Procedure §340.6(a)(2) which comes into play where an "attorney continues to represent the plaintiff regarding the specific subject matter in which the alleged wrongful act or omission occurred."
The opinion does not allude to Evans's pro per status as of May 25, 2016. Referring to the defendants, collectively, as "Ivie," Lavin wrote:
"[T]he complaint and matters judicially noticed do not reveal when the representation ended. Certainly, we can assume Ivie had stopped representing Evans sometime before August 23, 2016, when Evans sued Ivie for the first time, but the complaint and matters judicially noticed do not reveal a more specific date. For example, the docket in Sneed, which was attached as an exhibit to the complaint, does not indicate that Ivie ever substituted out as counsel. The docket does indicate, however, that an attorney for one of the defendants filed a notice of related cases on July 21, 2016, well after Evans filed her motion for relief from the judgment. To be sure, these snippets of information may not establish that the representation was ongoing—but they don't need to, because the record also does not affirmatively reveal that the representation had ended."
The July 21, 2016 notice of a related case was not filed by the Ivie firm and was not filed on behalf of Evans or a co-defendant; it was filed by attorney David L. Brandon, then of Morris Polich & Purdy LLP (now with Clark Hill LLP), on behalf of a non-party.
The case is Evans v. Ivie, B287584.
Copyright 2019, Metropolitan News Company