Monday, February 4, 2019
Page 1
Singer's Exclusion of Drummer From Band Constituted 'Protected Conduct'—C.A.
Justice Bendix Says Decision by Rocker Eddie Money as to Those Who Accompany Him Implicates Right of Free Speech; Plaintiff Claims Discrimination Based on Age, Health
By a MetNews Staff Writer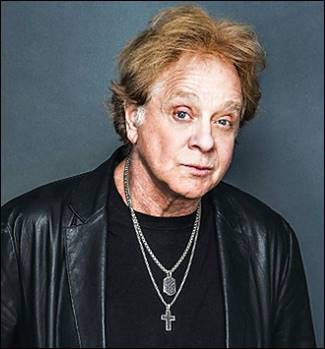 EDDIE MONEY (Edward Mahoney)
Rock Singer
The Court of Appeal for this district held Friday that a singer's decision to exclude a drummer from the band that accompanies him is protected conduct, reversing an order denying an anti-SLAPP motion sought by Eddie Money, who enjoyed prominence in the 1970s and 1980s.
Money—whose true name is Edward Joseph Mahoney—was sued along with Eddie Money Entertainment, Inc. by drummer Glenn Symmonds, who claims he was eliminated from the band based on age discrimination age—he was born in 1954—and his disability and medical condition; he has cancer.
Los Angeles Superior Court Judge Rafael A. Ongkeko denied the defendants' anti-SLAPP motion, holding that the decision by Mahoney, in reassembling his band after laying them off, and not including Symmonds, was not protected conduct under the anti-SLAPP statute, Code of Civil Procedure §425.16.
Bendix's Opinion
Writing for Div. One, Justice Helen Bendix said in Friday's opinion:
"We hold that defendants met their burden to establish that Mahoney's decision to terminate Symmonds was protected conduct."
She explained:
"A singer's selection of the musicians that play with him both advances and assists the performance of the music, and therefore is an act in furtherance of his exercise of the right of free speech."
Sec. 425.16 permits a special motion to strike where the conduct giving rise to a cause of action is based on "the exercise of the constitutional right of petition or the constitutional right of free speech in connection with a public issue or an issue of public interest." Where a defendant shows that, the burden shifts to the plaintiff to demonstrate that "there is a probability that the plaintiff will prevail on the claim."
Ongkeko, having concluded that the first prong of the statute was not met, did not consider the second prong.
Public Interest
Bendix declared that Money's exclusion of Symmonds from the band did implicate "an issue of public interest." She explained:
"Here, defendants have made a prima facie showing sufficient to establish that Mahoney's music and concerts were of interest to the public. Mahoney's declaration put forth evidence that he had sold millions of records and had hundreds of thousands of people following him on social media. Defendants also submitted news articles from different media outlets dated as recently as 2016 discussing Mahoney and his music, including the concert tour in which Mahoney performed with his children and from which he excluded Symmonds."
She noted that Symmonds first amended complaint alleges that Money continues "to perform at concerts across the country" which, Bendix said, indicates that his "music and performances were of interest to the public."
Mahoney is currently the star of the AXS TV reality series, "Real Money."
Bendix declared:
"In sum, we conclude that Mahoney's decision to terminate Symmonds and replace him with another drummer constituted protected conduct for purposes of the first step of anti-SLAPP analysis."
The opinion directs that on remand, a determination be made with respect to the second prong.
The case is Symmonds v. Mahoney, B283529.
Lincoln D. Bandlow, Sadaf Bathaee, Rom Bar-Nissim, and Laurie Baddon of the Century City office of Fox Rothschild represented Mahoney and his company. Lawrance A. Bohm, Zane E. Hilton, Bradley J. Mancuso, and Brandon P. Ortiz of Bohm Law Group in Woodland Hills were counsel for Symmonds.
Copyright 2019, Metropolitan News Company