Thursday, August 29, 2019
Page 1
Court of Appeal:
Prevailing Party in Trial Court Remains Prevailing Party
Where Winner of Damages, Attorney Fees in Superior Court Appeals an Aspect of Judgment, Then Dismisses Appeal and the Other Side Is Granted Costs, Trial Court May Not Order Attorney Fees as Costs
By a MetNews Staff Writer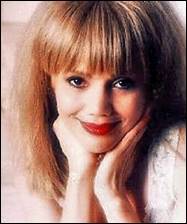 KAREN DE LA CARRIERE
Art Dealer
A litigant who was declared to be the "prevailing party" in the trial court and awarded attorney fees, and then filed an appeal from an aspect of the judgment but wound up dismissing that appeal, was improperly ordered by the trial judge to pay the other side's attorney fees on appeal even though costs of appeal were awarded to it, the Court of Appeal for this district held yesterday.
Presiding Justice Tricia A. Bigelow of Div. Eight wrote the opinion. It reverses an order by Los Angeles Superior Court Judge Michael Johnson.
Art dealer Karen de la Carriere had, as Johnson put it, a "very close romantic relationship" at one time with management consultant William Greene. In 1997, Greene agreed to loan her $175,000 to assist her in the purchase of a home in Hollywood and the remodeling of the kitchen.
De la Carriere executed a promissory note and deed of trust, named Greene's retirement trust, R & R Trust, as beneficiary, and his consulting business, CCG, as trustee. The interest rate was usurious: 4.5 percent.
Failing to repay the loan, De la Carriere sued Greene, R & R, and CCG to invalidate the note. They cross-complained to recover on the note.
Trial Court's Action
Johnson ordered entry of a judgment of dismissal of de la Carriere's action, awarded $150,329.21 to the cross-complainants—disallowing interest in excess of the legal rate and crediting payments the borrower had made—and, pursuant to Civil Code §1717, added $123,975 in attorney fees pursuant to a fee-shifting provision in the note.
He commented:
"The Court has concluded that both parties (and especially Carriere) were untruthful about many aspects of the case—presenting testimony that was false, conflicting, exaggerated and evasive. In making its factual determinations, the Court has accepted credible documents and has accepted and applied the credible parts of the testimony by Greene and (to a lesser extent) Carriere."
Prevailing Parties
Finding the cross-complainants to be the prevailing parties, he said:
"Carriere commenced this action with a complaint that asserted incendiary claims such as forgery, self-dealing and breach of professional responsibilities. The Defendants have defeated those claims, and CCG recovered affirmative relief on its cross-complaint."
Both sides appealed. The cross-complainants argued that damages had been calculated incorrectly.
De la Carriere then paid the full amount of the judgment, obtained an acknowledgment of satisfaction, and moved for dismissal of the appeal by Greene and the others based on mootness.
OSC Issued
Div. Eight issued an order to show cause why the appeal should not be dismissed; the cross-complainants dismissed requested themselves, and the court obliged.
The remittitur specified that De La Carriere "shall recover costs on appeal." She then dismissed her cross-appeal.
Back in the trial court, the art dealer prevailed on her motion to expunge lis pendens and compel reconveyance of encumbrances. She then moved for an award of attorney fees in connection with her successful motion and the appeal. Johnson awarded $67,238 in attorney fees, explaining that "appeal and post-judgment are separate phases of the proceedings" and she was, with respect to them, the prevailing party.
Bigelow's Opinion
Explaining the reversal, Bigelow said (referring to Greene, CCG, and R & R collectively as "Greene"):
"The trial court determined that Greene was the prevailing party in the lawsuit after finding he defeated Carriere's claims and obtained affirmative relief on the cross-complaint. Carriere's subsequent success on appeal and her post-judgment motion did not affect that determination. Indeed, both before and after appeal, Greene received a net judgment of $150,329.21. Consequently, he recovered the 'greater amount on the action on the contract' and remains the prevailing party for purposes of Civil Code section 1717. As such, he is the only party entitled to attorney fees under the Note. The trial court erred in finding otherwise."
The awarding of costs on appeal, she said, did not connote an entitlement to attorney fees on remand. Bigelow pointed to California Rules of Court, rule 8.278(d)(2), which provides that unless the Court of Appeal specifies that payment of attorney fees is to be ordered, the award of costs on appeal "neither includes attorney's fees on appeal nor precludes a party from seeking them" by a motion in the Superior Court.
She went on to say:
"Even if we accepted Carriere's contention that the appeal constituted a separate 'action,' she still would not be entitled to attorney fees. Civil Code section 1717, subdivision (b)(2), provides there 'shall be no prevailing party' for purposes of contractual attorney fees where 'an action has been voluntarily dismissed....' Here, Greene voluntarily dismissed his appeal."
The case is De la Carriere v. Greene, B285793.
Kousha Berokim of the Beverly Hills form of Berokim & Duel represented Greene, CCG, and R & R. Arguing for de la Carriere were J. Andrew Douglas and Max Yueh of the Glendale firm of Wright Kim Douglas.
De la Carriere had been a member of the Church of Scientology and was married to the president of the church, Heber Jentzsch, from 1978-88. She is now a crusader against the church, which has mounted an online campaign against her, accusing her of immoral conduct.
Copyright 2019, Metropolitan News Company