Friday, February 21, 2019
Page 1
Songwriter Didn't Pirate Works of Comic-Book Artist—Ninth Circuit
Opinion Affirms Judgment for Andreas Carlsson in Action Determining That Defendant's Role in Producing 'Graphic Novels' Did Not Extend to Involvement in Lyrics to Be Used in Forthcoming Musical
By a MetNews Staff Writer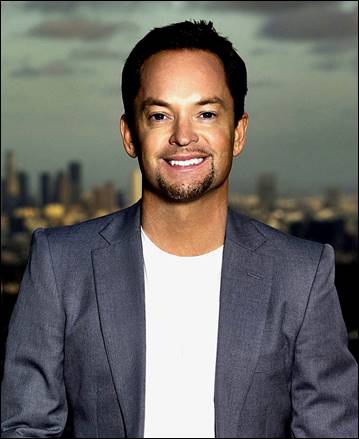 ANDREAS CARLSSON
Songwriter/Producer
The Ninth U.S. Circuit Court of Appeals has affirmed a judgment declaring that Swedish songwriter/producer Andreas Carlsson and his production company did not pilfer intellectual property of a comic book artist in scripting a forthcoming musical.
Carlsson, a two-time Emmy winner who has received five Grammy nominations, in 2006 secured services of the artist, defendant Jason Barnes—known professionally as Jazan Wild—to do the drawings for a series of "graphic novels" (enhanced comic books). They were to be based on Carlsson's life.
The first of the five works in issue was "Dandy: Welcome to a Dandyworld," completed in 2007, and the last was "Andreas Carlsson Dandy," a Swedish-language novel published in 2010 which became a bestseller in Sweden. The title page stated that it was "inspired by a graphic novel created by Andreas Carlsson and Jazan Wild."
Respective claims over rights to the "Dandy" series were the subject of two lawsuits in the U.S. District Court for the Central District of California prior to Carlsson and Andreas Carlsson Productions suing to establish that lyrics in the forthcoming musical, "Beyond the Velvet Rope" ("BYVR"), do not infringe on Wild's property interests.
Judge Characterizes Parties
In a June 18, 2012, order in one of the previous cases, District Court Judge Christina A. Snyder identified the parties by saying:
"Carlsson is a well-known songwriter who has written or cowritten songs for artists such as Celine Dion, Katy Perry, Backstreet Boys, Britney Spears, and Bon Jovi….Barnes is an author and musician and owns a comic book company called Carnival Comics."
A settlement last year specified that Wild was the owner of the "Dandy" series.
Wednesday's memorandum opinion by a three-judge Ninth Circuit panel affirms a judgment by Magistrate Judge Alexander F. MacKinnon of the Central District of California, following a jury trial, in favor of the Carlsson and his company, and affirms MacKinnon's order denying Wild's new-trial motion.
MacKinnon's Decision
MacKinnon said in his May 14, 2018 decision:
"The Carlsson Parties presented persuasive evidence of the following: Of the fourteen songs contained in BTVR, seven were written specifically for BTVR…, and three were written before Mr. Wild met Carlsson….Regarding the other lyrics written after Wild and Carlsson began working together, the evidence showed that the songwriters did not collaborate with Wild.…Credible evidence was presented showing that Mr. Wild did not make a creative contribution to the lyrics: He was not physically present when the songs were written, and he was not involved during the creative process.…The songwriters did not intend to share co-authorship with Wild.…Nor did they intend, at the time of their writing, that the lyrics would be absorbed or combined into an integrated unit.
The magistrate judge continued:
"The evidence at trial also showed that lyrics were included in Andreas Carlsson Dandy with permission of the songwriters and their respective publishers….Carlsson further showed that the lyrics for the song 'Take Your Clothes Off,' reflect the basic theme of boy attracted to girl and are not…based on text or story lines from the Dandy Works….Similarly, the lyrics for 'If You Can Dream It You Can Be It' were based on the theme of trying to reach your dreams, were not derived from the stories in the Dandy Works, and were solely conceived of and written by Carlsson….These basic themes are common-place expressions in popular songs, and as scenes a faire, they are not protected by copyright."
Wild's View
On a website, Wild asserts to the contrary, saying of Carlsson:
"He stole my story and wrote around 20 of 28 songs after we met that were completely about my characters and storyline. His songwriting partner said he never read the Dandy story, even though it was emailed to him days after I wrote it, and he was a part of the project for 10 years."
He insists:
"What I as a writer and co-creator did, alongside artist David Miller and colorist, Matt Yackey, was at least 70 to 80 percent of the Dandy Project. Our work, was the foundation for the lyrics for almost all the songs."
Affirmance Explained
Wednesday's memorandum opinion does not explain the affirmance of declaratory relief in favor of Carlsson and his production company. With respect to the denial of Wild's new-trial motion, it  declares:
"The district court correctly exercised its discretion in denying Wild's motion for a new trial under Federal Rule of Civil Procedure 59(a) because the verdict on copyright infringement and unfair competition was supported by the clear weight of the evidence….Evidence presented at trial supported the finding that the Beyond the Velvet Rope song lyrics and script did not infringe on Wild's copyrights….In its Memorandum Opinion and Order denying Wild's post-trial motions, the district court carefully outlined the Carlsson parties' 'persuasive evidence' which supported the jury's verdict. That evidence justifies the court's decision."
The case is Andreas Carlsson Production AB v. Wild, 18-55796.
Copyright 2019, Metropolitan News Company