Thursday, March 21, 2019
Page 3
Funeral Services Set for Steven L. Berman, Retired Superior Court Commissioner
By a MetNews Staff Writer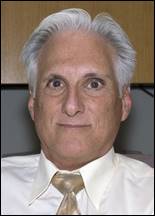 STEVEN L. BERMAN
1947-2019
Funeral services for retired Los Angeles Superior Court Commissioner Steven L. Berman, 71, are set for Sunday.
They will be held at noon at Hillside Memorial Park, 6001 W. Centinela Avenue, in Los Angeles.
Berman, who died Monday, began his bench service July 2, 2001, as an as-needed referee, bouncing among courthouses but primarily handling dependency cases, until 2008, at the Children's Court. The presiding judge of the Juvenile Court during that period—and beyond, until 2015—was Michael Nash, now executive director at Los Angeles County Office of Child Protection, who reflected yesterday:
"Steve was a wonderful guy, a real people person. He cared about the children and families who appeared before him a great deal. His warmth and sense of humor will be missed by all who knew him."
In 2008, Berman was elected by the Superior Court judges as a commissioner. He served at the Metropolitan, Torrance, Stanley Mosk, West Los Angeles and Inglewood courthouses.
Berman retired in February 2018.
A graduate of the law school at USC, he was admitted to practice on Dec. 14, 1972.
In 1973, he became a deputy city prosecutor in Torrance, opening a law practice in 1976.
Copyright 2019, Metropolitan News Company